Freedom Radio challenge
Freedom Radio Inc's constitutional challenge against the Guyana National Broadcasting Authority (GNBA) increasing the annual broadcast fee and imposing Government-mandated broadcasts during prime time hours is set for ruling on February 15, 2018.
The matter came up for hearing at the Supreme Court on Wednesday when acting Chief Justice Roxane George, SC, ordered both sides to put their submissions to the court in writing.
Attorney for the applicant, Anil Nandlall has until December 15 for his submissions in writing to the court while Attorney General Basil Williams has until February 8 to submit his response to Nandlall's submissions. The acting Chief Justice indicated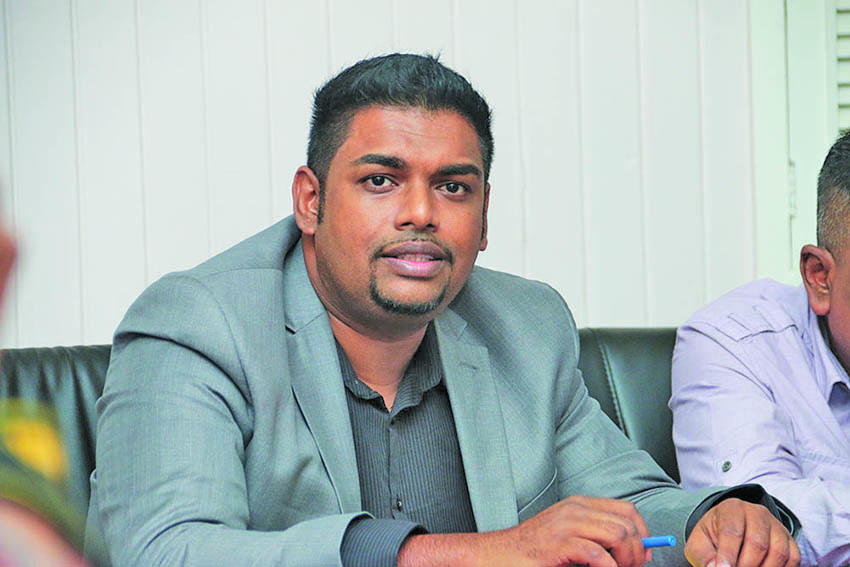 thereafter that the matter was fixed for ruling on February 15, 2018.
In the constitutional challenge that was filed on behalf of Freedom Radio Director Irfaan Ali, Nandlall and Associates are calling on the court to place on hold the enforcement of several provisions in the Broadcasting Act until the determination of the Judiciary. The sworn affidavit, filed in Ali's name, claims that provisions in the Broadcast Act expropriate the business's airwaves causing it to lose on its revenue during 'prime time', without compensation.
The affidavit states Freedom Radio Inc is in the business of selling airtime for reward and the provisions in question are not only onerous but are in fact unconstitutional since they violate guaranteed and protected rights and freedoms. The coalition Administration earlier this year enacted broadcast legislation which compels local broadcasters to broadcast Government programmes under the ambit of "public service programmes". Freedom Radio Inc, which is owned and managed by the Opposition People's Progressive Party (PPP), had highlighted in its legal documents that "between the hours of 06:00h and 22:00h are considered prime-time; this means that these hours attract the highest rates of rewards".
The radio station contends that an hour during this period can easily be sold at a more competitive rate – higher depending upon the particular day of the week – and as such, the requirement by Government in fact "expropriates" money from Freedom Radio without compensation. The Opposition station argues that the move was in fact unconstitutional, since it violated fundamentals rights and freedoms, which enjoy protection under the Constitution of Guyana.
The applicant further highlighted that the fees have been increased to $7.5 million annually, up from the $2.5 million of previous payments. Freedom Radio Inc previously paid $2.5 million annually for its Broadcasting Licence in addition to another payment of $633,600 for its Spectrum/Frequency. These fees were paid over to the then National Frequency Management Unit (NFMU), the predecessor to the Guyana Broadcasting Authority which came into being with the assent of Head of State, David Granger to the amended broadcasting legislation.
Under the new arrangement, the Administration introduced a zoning system and charges fees for each zone. According to Freedom Radio in its challenge, with the new zoning system, the fee "for broadcasting licence to broadcast in the very areas that it is now transmitting would skyrocket from $2,500,000 annually, to over $7,500,000 annually".