As the number of road fatalities continues to climb, a seamstress was on Thursday evening crushed to death by a canter in the vicinity of the Parika Junction, East Bank Essequibo.
Dead is Bernice Gordon, 54, of Lot 50 Parika, East Bank Essequibo.
Reports are the now dead seamstress was walking along the Parika Public Road on her way to collect her daughter, who works at a private clinic in the area, when she was struck by the canter.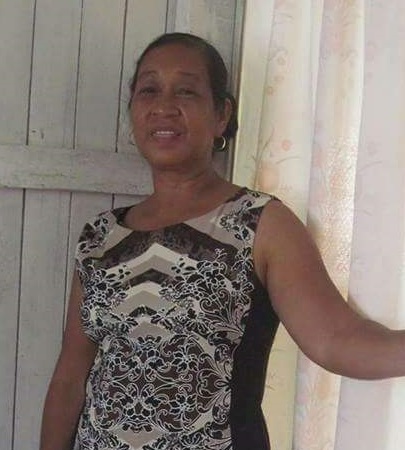 As a result of the impact, the injured woman was flung several feet in the air before landed on the roadway. She suffered severe injuries to her neck, shoulder and head and reportedly died on the spot.
Speaking with Guyana Times, Oslen Gordon, a son of the dead woman, related that he was in Georgetown when he received a telephone call from an aunt, who informed him that his mother was involved in an accident and suggested that he head to the Leonora Hospital.
Without hesitation, the young man immediately boarded a bus and headed to the medical facility. As he walked towards that compound, he recognised several of his family members and thought something was amiss. As he got closer, he was greeted with the dreaded news.
The young man further stated that his mother would leave home at about 20:00h to go and collect his sister and they would walk home together. He also recalled that sometime back, one his siblings was killed in a similar manner.
Meanwhile, he explained that the driver, who is allegedly a Police Officer, was taken into custody as an investigation was launched.
The canter was also impounded. A post-mortem examination performed on the woman proved that she died as a result of multiple injuries.
She leaves to mourn her three surviving children. She will be laid to rest on Monday.
The driver of the canter was taken into police custody and the vehicle was impounded. A post mortem was schedule to perform today. The woman leaves to mourn her three children. One recently died in a vehicular accident also.