A 37-year-old taxi driver who reportedly preys on sex workers was on Friday remanded to prison on a rape charge. Thruston Semple of Tucville Terrace, Georgetown, appeared before Chief Magistrate Ann McLennan at the Georgetown Magistrates' Courts.
He was not required to plead to the indictable charge which stated that between February 24 and 25, 2021, at Georgetown, he engaged in sexual penetration with a woman without her consent. The accused rapist, who had no counsel, was remanded to prison until March 11, 2021.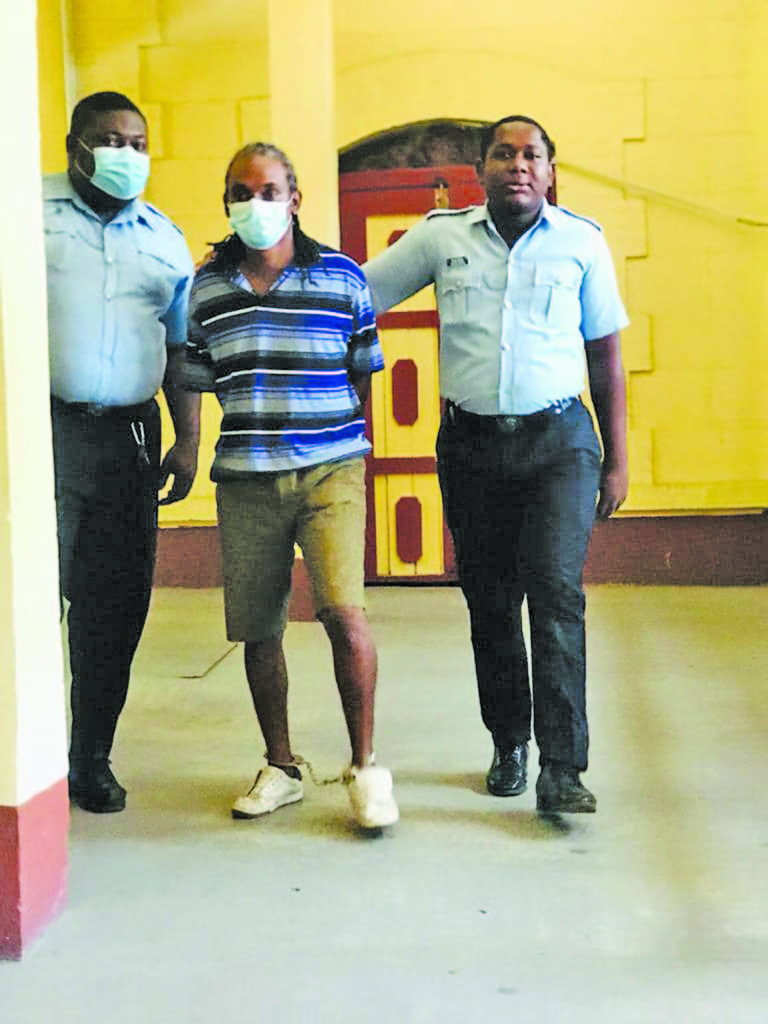 According to facts presented by the Police prosecutor, on February 24, 2021, at around 22:30h, Semple drove up to the woman who was standing at a location in Georgetown and requested to speak with her during which they arranged to have sex.
Semple agreed to pay the woman $10,000 for her services. He took her to his home and they engaged in sexual activities.
Sometime after, the woman complained that she was experiencing pain. As such, Semple instructed the woman to perform oral sex on him, but she refused. It was then the man allegedly got angry and placed a knife to her neck while demanding that she please him.
The naked woman complied, and when Semple turned his back, she escaped through a window. The woman alerted persons in the neighbourhood, who came to her rescue. She was given a sheet to cover herself and was later taken to the hospital.
For his part, the Police prosecutor objected to Semple being released on bail. The prosecutor pointed out that the man is awaiting trial for similar offences. When given a chance to speak, Semple said that the allegation against him is a "lie". He claimed that it was a situation of domestic violence.
However, Police had stated that on February 24, 2021, ranks responded to a 911 call of a man beating a woman. As such, a mobile patrol was dispatched to the area. According to the statement, when Police arrived at the scene, they were informed by residents that the man had beaten the woman who was in a semi-conscious state.
An ambulance was summoned and the man was taken into custody. Semple is presently listed for trial at the Demerara High Court on rape charges.
He allegedly raped two sex workers. The charges against him state that he raped one of the women between November 30 and December 1, 2017, and the other between January 3 and January 4, 2018. He was granted bail pending trial.
It was reported that he picked up the women at a location in Georgetown and promised to pay them $10,000 each to have sex with them. After the women performed various sex acts on him, Semple reportedly threatened them. He then dropped them off at the location where he picked them up without giving them a cent.