Several passengers of a minibus and a motor car were seriously injured following an accident on Thursday night on the Enmore Public Road, East Coast Demerara.
This was confirmed by Traffic Chief Dion Moore Thursday night via telephone.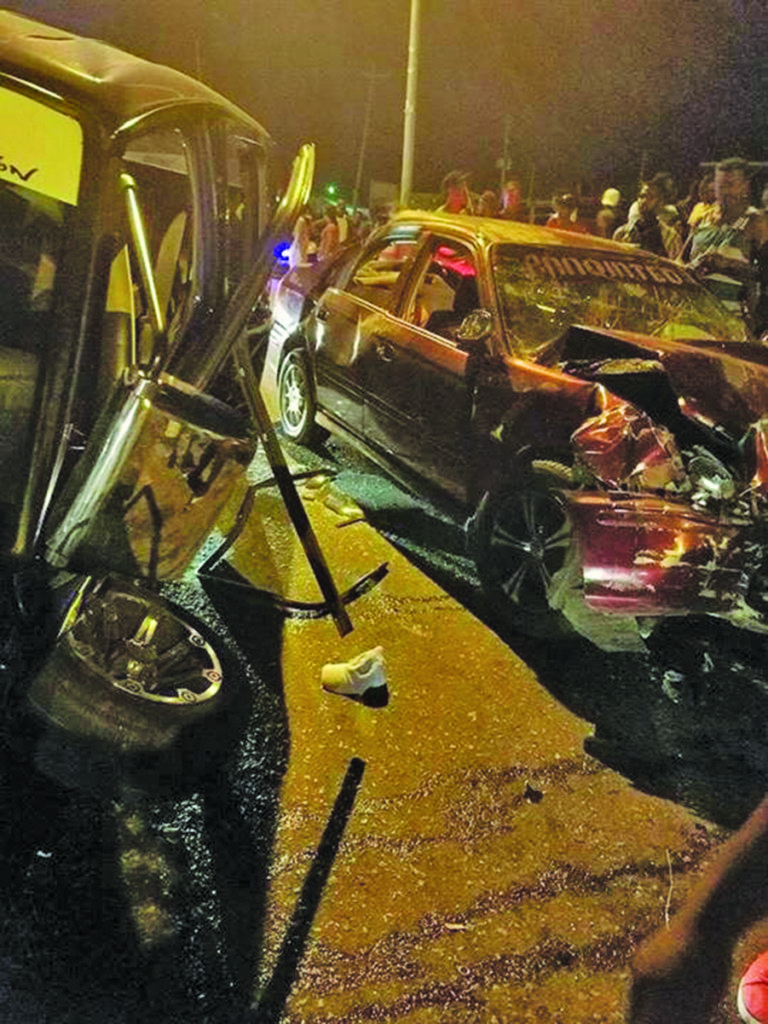 However, at the time that Guyana Times made contact with Moore, he had explained that he had not received a full report of what transpired.
Nevertheless, this publication made contact with a few eyewitnesses who relayed that the accident occurred around 19:00h.
According to information, the route 44 minibus involved in the accident was heading to Georgetown, allegedly at a fast rate, when it collided with the motor car travelling in the opposite direction.
This resulted in both vehicles spinning many times before coming to a halt facing West.
Owing to the impact, a woman was allegedly tossed out of the minibus through the windscreen onto the public road, several feet away.
This newspaper was unable to ascertain the exact number of injured persons, who were rushed to the Georgetown Public Hospital for emergency treatment. However, several persons were said to be unconscious.
There were no reported deaths up to press time.
Investigations are ongoing.