…contractor, sub-contractors working on schedule
The Sheriff-Mandela expansion, a badly managed project under the former A Partnership for National Unity/Alliance For Change (APNU/AFC) Government, is on course for completion by August 2021.
This was indicated to Guyana Times during a telephone interview with Public Works Minister Juan Edghill, who acknowledged that there is some inconvenience to commuters when it comes to using the road, but noted that the Government is on the ball with the contractor and everything is proceeding as planned.
"I can tell you, we've moved from zero as of August 2020 when I assumed office, to where we are now. Because when we came in, there was nothing taking place. And the concerns right now is because of the inconvenience because of the pace of the work," Minister Edghill explained.
"So, I am satisfied to an extent that work is being done. There are a number of sub-contractors on-site, getting things done. Work is moving apace. And I would want to ensure that we meet the deadline of August and that's what we're working towards."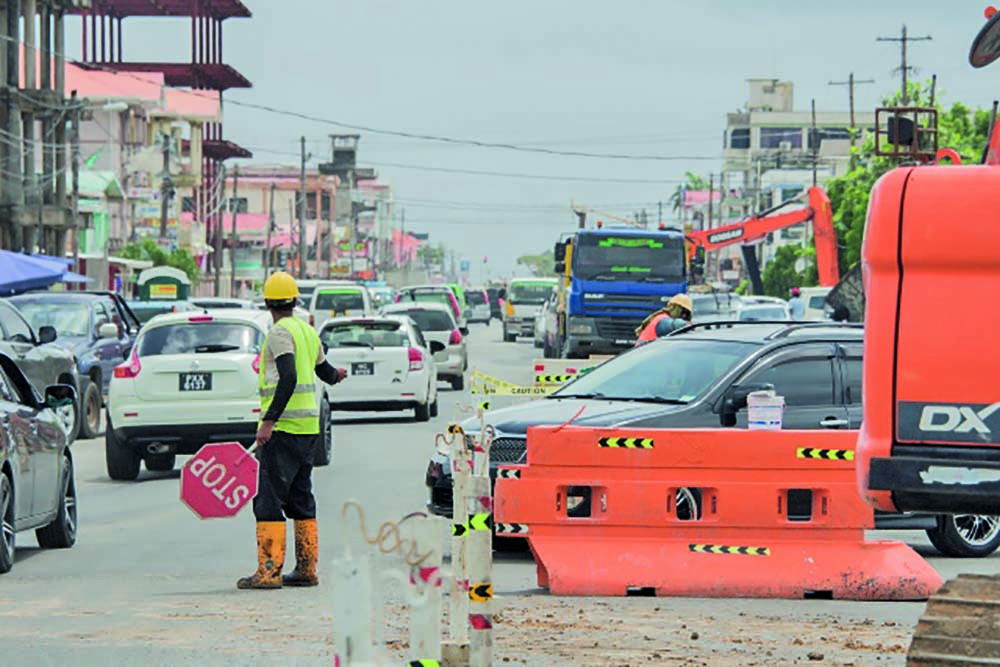 The road upgrade project is being funded through a US$66 million loan from the Inter-American Development Bank (IDB). But the former Government has come in for some heavy criticism over its handling of the project.
It was revealed last year that $2.7 billion of the total funding has already been spent on the project. An additional $553 million had to be allocated in last year's emergency budget by the People's Progressive Party/Civic (PPP/C) Government to complete the project.
Back in September 2020, Edghill had informed the National Assembly that with all the money spent on the project, it should have already been completed. However, he had noted that it was "badly mismanaged."
The Public Works Minister had explained that when the PPP/C took office in August last year, there was no work being done, adding that this was not due to COVID-19 alone. He noted that the other reason was because of non-compliance with environmental standards which resulted in the IDB being forced to cease disbursements to the project.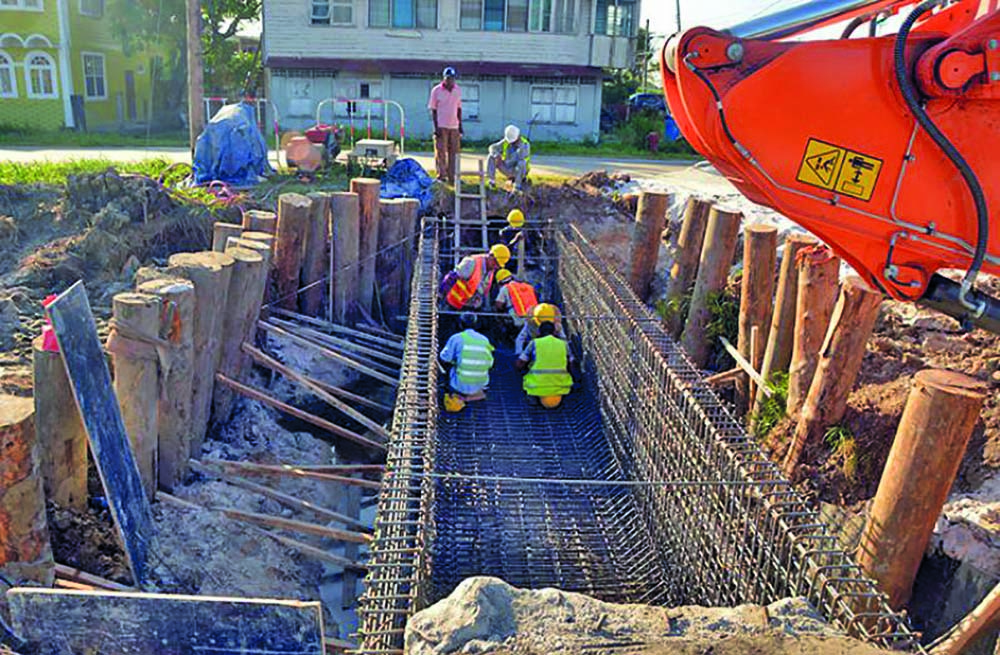 Edghill had said that the contractor is back onboard and works have since commenced for the project to be completed and delivered. He, however, noted that due to the deteriorating state of the road, remedial works had to be done before moving to asphalting.
The Minister had also expressed that if the issue is getting specialists from China in the country due to COVID-19 restrictions, he had already assured the contractor that the Guyana Civil Aviation Authority (GCAA) is prepared to facilitate special charter flights to come here so as to ensure the work is not ceased.
"We will not use COVID-19 as an excuse for non-delivery of services to the people of Guyana, they deserve to have the road and we are working to have that," the Minister had assured the National Assembly.
Work on the Sherriff Street-Mandela Avenue Project began since August 2018, with the contract for the project being awarded to Chinese company Sinohydro Corporation Limited since November 2017.
However, there was a period in 2019 when the IDB had halted funding for the project due to health and safety violations by the contractor. The matter was further compounded by the election impasse, but following the return to office of the PPP Government, the IDB was re-engaged.
The project, which will cover approximately seven kilometres of road between Sheriff Street and Mandela Avenue, involves the relocation of utilities; the installation of lane and shoulder improvements; placement of sidewalks and paved shoulders; traffic signals, traffic signs, streetlights, drainage; a pedestrian overhead walkway; culverts, bridges, and a roundabout.