Another attack on ECD Mall
Business owners and employees at the Mon Repos Mall, on the East Coast of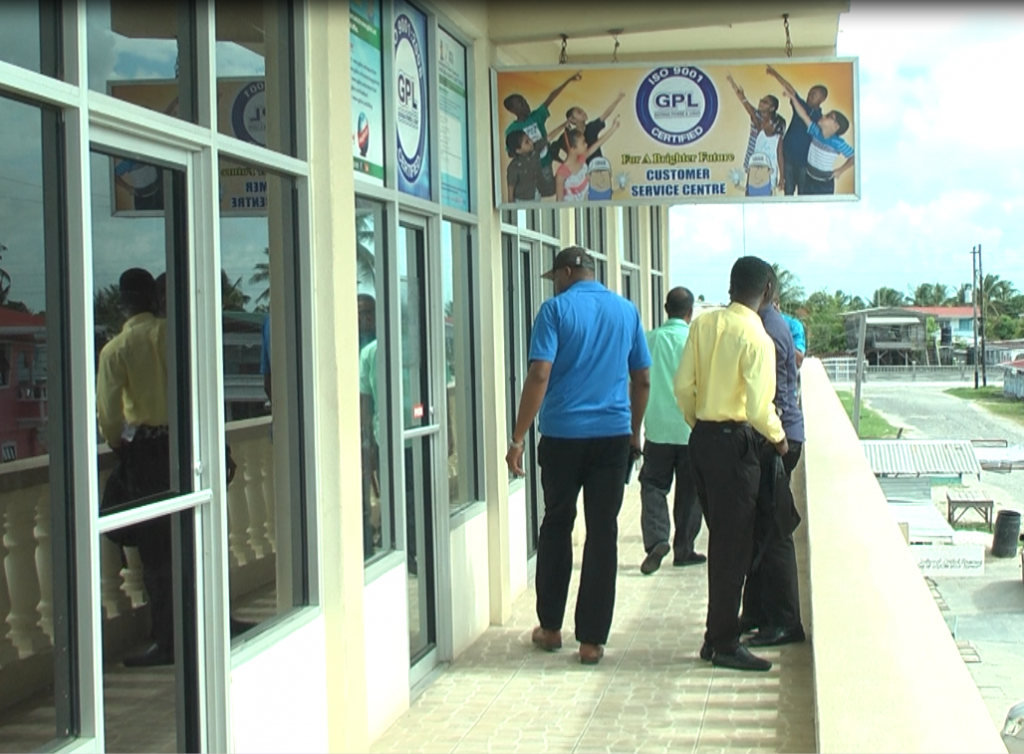 Demerara, are calling for Police protection following the latest incident of armed robbery at the establishment. Their noted fears follow Thursday's brazen daylight robbery, where three gun-toting bandits executed a robbery on the Guyana Power and Light (GPL) office within the Mon Repos Mall. On this occasion, the gunmen fired shots as they fled the scene.
Sometime after 13:00h on Thursday, three men entered GPL's Mon Repos branch and held up the staff and a customer at gunpoint, robbing them of their valuables. The bandits allegedly tied up approximately four persons, including the security guard and ordered them to be quiet. They relieved the guard of his firearm.
The affected persons were visibly shaken when this publication visited the scene moments after the brazen attack. However, residents and vendors in the area told the media that the three bandits were seen rushing out of the building, one armed with a knife and the other two seen with handguns.
"I see the guy come out with a knife in his hand. A guy get attacked and they take away he phone and then after that, two more guys come out and when he meet at the mall here, one fired a shot and come back at the vehicle and fire a next shot," an eyewitness said.
The trio was said to have entered a silver Toyota Allion car and escaped. Additionally, persons in the area criticised the Police's response, highlighting that several calls to the Beterverwagting, East Coast Demerara Police Station went unanswered.
"We call the Police station, no assistance," a worker in the area noted.
At the scene, investigators and Police officials were however seen scanning the area and taking prints as they continued investigations in an effort to nab the suspects. GPL's Executive Management, through a release late Thursday, expressed concern over "the threat to the lives of staff and customers."
GPL disclosed that the centre will be closed today and on Saturday,
August 12, indicating that service will resume in the new week.
Previous mall attacks
On August 3, five persons – three customers and two sales representatives – were robbed of cash, mobile phones and other valuables, including I-pads, at the Mon Repos Mall's E-networks store. Similarly, the bandits fled in a waiting motorcar.
In January 2016, four bandits invaded the Bank of Baroda branch located on the ground floor of this mall, at about 12:50h on the day in question, and relieved the female security guard of her .32 service revolver before robbing the entity of more than $2 million in cash. Several persons were charged for that crime.