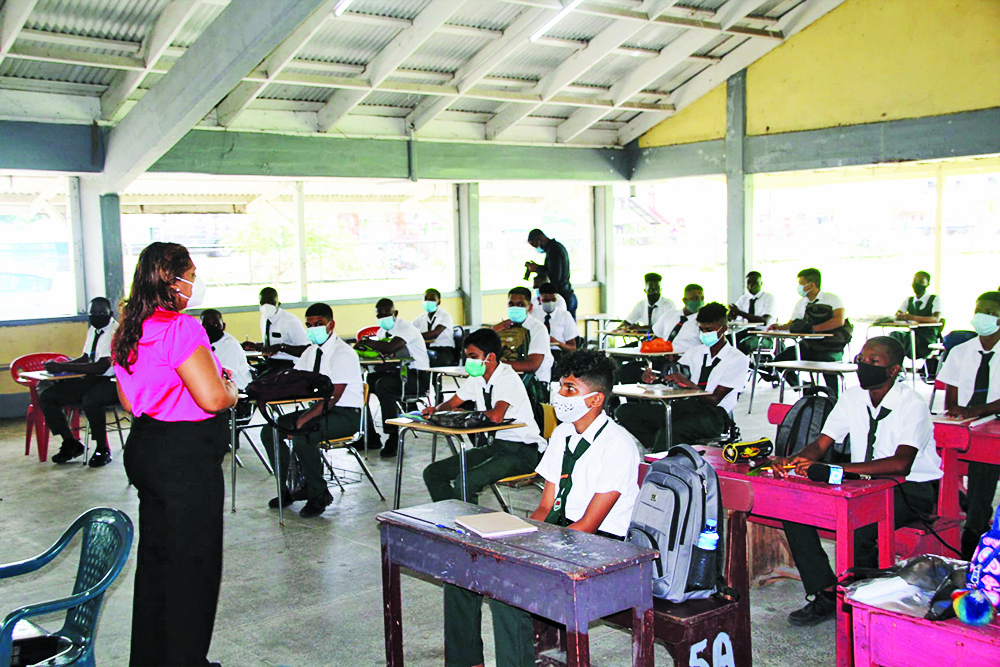 The reopening of schools on Monday for Grades 10, 11 and 12 and those attending practical, technical and vocational institutes, saw a high turnout in teachers and students, Education Minister Priya Manickchand said. Schools across the country were closed on March 16, 2020, due to the COVID-19 pandemic.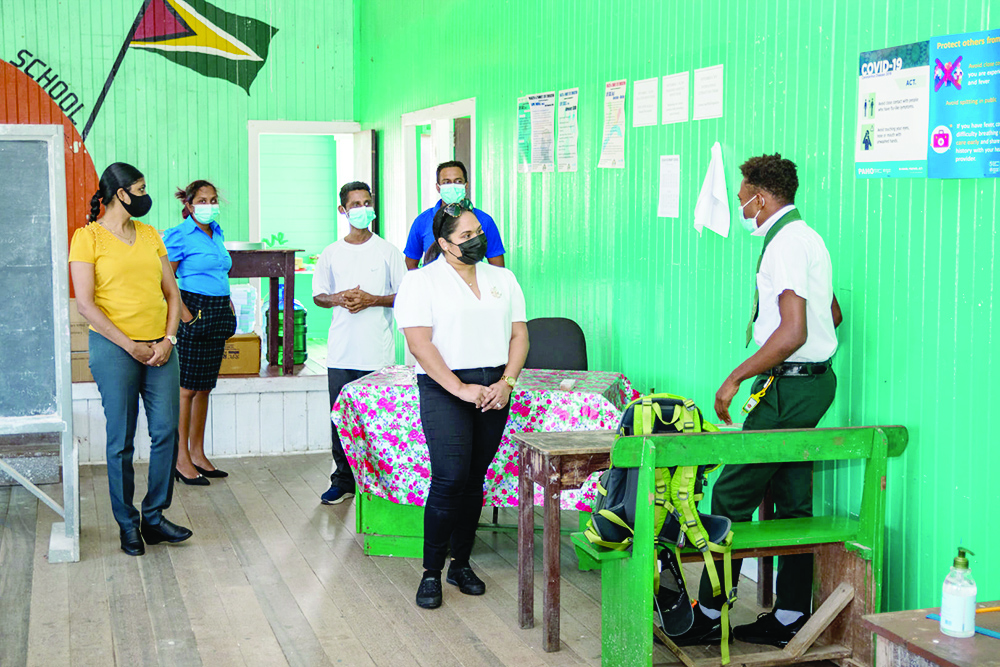 However, following discussions with health officials, a decision was taken at the level of Cabinet to have schools reopen for these students. While the Ministry has so far only been able to gather information on students' attendance from five regions as data from the outlying regions has been slow, Manickchand disclosed that there has been a 60 per cent turnout of the 21,000 registered students for Grades 10, 11 and 12.
"I think this is very high considering the many options that parents have," Manickchand expressed.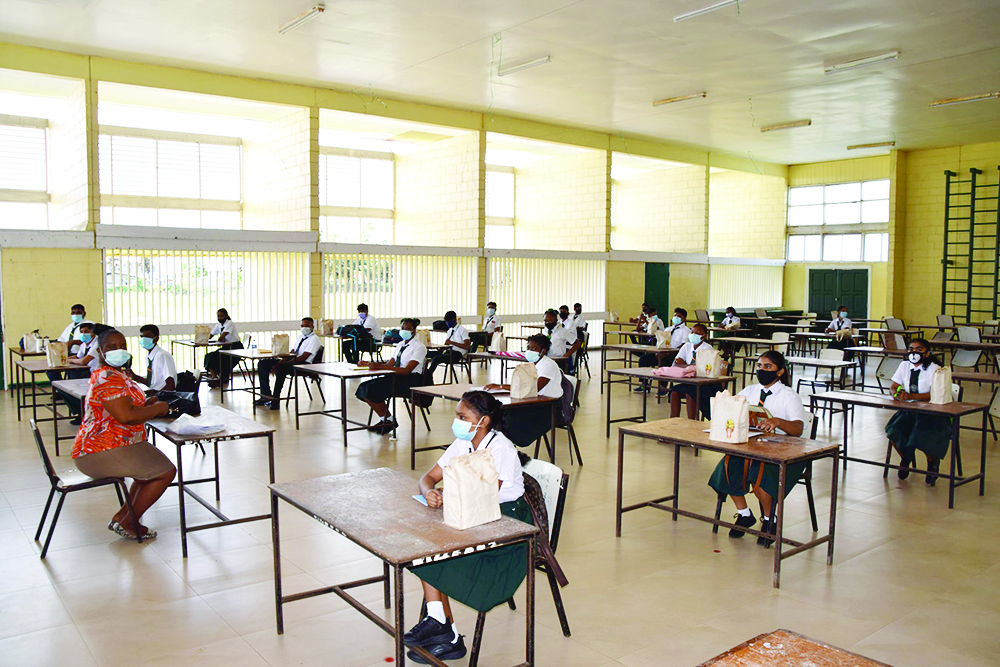 The Education Ministry has given parents the option of keeping their children home if they were uncomfortable sending them back to school in the COVID-19 situation. Parents can also opt to have their children transferred to the nearest secondary school – a process that can be completed in less than 24 hours, Manickchand related.
The Minister revealed that the Ministry has had dialogues with students, teachers, parents and other officials in relation to the reopening of schools for face-to-face classes.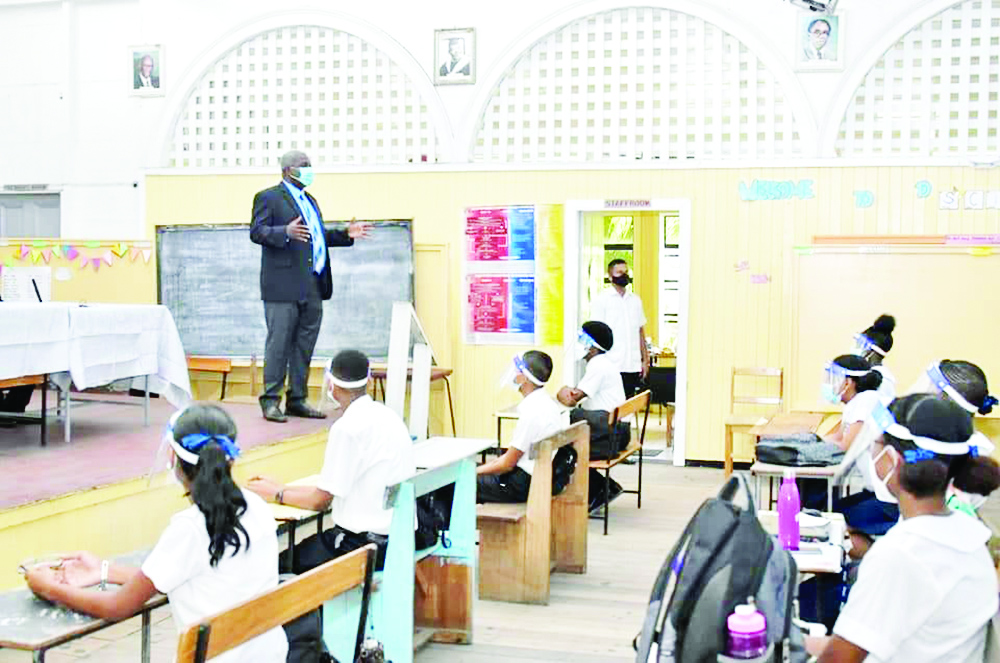 She said that a majority of parents and teachers expressed the desire to have schools reopen for the examination classes. That is for students preparing to write the Caribbean Advanced Proficiency Examination (CAPE) and the Caribbean Secondary Education Certificate (CSEC) examinations.
"Most parents wanted school to reopen at the level of the exam classes including Grade Six actually. Most teachers also wanted face-to-face interaction with their CSEC and CAPE classes. In fact, so much so, that many teachers were already in the schools before today [Monday] doing face-to-face instructions just not with our permission or with any of the safety measures we had," Manickchand said.
Having been made aware of this, Manickchand said that the Education Ministry decided that it was ready to reopen schools for students at those levels.
"I am very pleased to say that we have seen almost 100 per cent attendance by teachers. It was not surprising to me because some of those teachers were already in the classrooms," the Education Minister said.
According to the Education Minister, international data shows that the longer children are away from school, there is a likelihood of having serious learning loss and school dropouts.
"This cohort of students will be affected for the rest of their lives economically and be disadvantaged. And we are trying to prevent that as much as possible. These are not normal times and we are aware that we have to step outside of the rigid applications of our rigid roles and policies. We want to make sure that our children can be educated to the point of being able to write to pass their CXC exams and be able to be productive adults and gain for themselves," Manickchand noted.
Very happy
Meanwhile, Manickchand and several other Ministers interacted with students and teachers, of which a majority said that they were "very happy" that schools have reopened. At West Demerara Secondary, the students told Manickchand that face-to-face contact is preferred since it ensures that they are not distracted. They said that although they were being taught online, many times they were distracted and unable to concentrate on their work.
The teachers expressed similar sentiments as their students, saying that the virtual platform has its challenges, from poor connectivity to no connectivity, among others. In most cases, the teachers said that while a favourable percentage of students have been engaged online, they are still not able to engage some of the other students.
In remarks to teachers and students, the Education Minister said that the Ministry supports schools in their efforts to complete their syllabi. She said she is aware that the Ministry is firm as it relates to certain processes in the education sector.
However, she made it clear that schools have the freedom to use the approach that best suits their particular situation. She cautioned that failure by school administrations to present a plan and timetable as it relates to the completion of syllabi so that students can successfully sit their CSEC and CAPE examinations will result in the Education Ministry stepping in.
She said that this approach is not one that the Ministry is keen on embracing since she wants to give schools the freedom to get their work done. Many of the schools are using a blended approach to engage learners with both virtual and face-to-face contact being utilised.
Schools have reopened under strict COVID-19 guidelines. Students are required to wear masks; seating arrangements have been set at least six feet apart and students are required to wash their hands upon entry into the school compound. The Education Ministry has provided care packages for students, teachers, cleaners and dormitory staff. These packages include hand sanitisers, masks, face shields and a number of vitamins and tonics to keep immunity at a premium.