– CWI contingency plan in place for India tour
The Cricket West Indies (CWI) President, Ricky Skerritt who recently visited Guyana on a fact-finding mission; his CWI board have made it evident that depending on the outcome of Guyana Cricket Board (GCB) Court hearing on June 19, 2019, CWI has a contingency plan to work directly with the Government and staff of the GCB.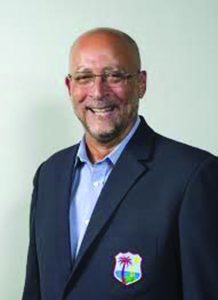 In an official release sent by CWI earlier this week, the contingency plan will be in place to work directly with GCB if required to host the India games in Guyana. "Unfortunately, due to the timescales, we needed to start to organize the Under-19s Tournament immediately and we couldn't wait until after the court hearing on the 19th June", Cricket West Indies Chief Executing Officer (CEO) Johnny Grave explained.
Furthermore, Grave explained that it was too difficult to put a contingency plan in place due to the number of teams, matches, venues and the length of the tournament. "We have therefore decided to move the tournament to last year's hosts, St Vincent and the Grenadians and hope that we can have the Under-19s in Guyana in 2020", Grave disclosed.
This year's tournament has greater significance as it is will be used to select the squad for the ICC Under-19 World Cup to be played in South Africa in January 2020. The tournament will only feature in the 50-over format and in addition to the six matches to be played between the Regional teams, the top 24 "future stars" will play an additional three 50-over games, "The Best Vs The Best", which will assist the selectors in naming the World Cup squad.
Commercial Director Dominic Warne updated the Board on efforts to implement the new policy of rebranding and uplifting public awareness of the youth tournaments, and to seek major sponsorship in order to achieve greater investment and sustainability.
On April 3, 2019 the GCB was declared illegal by the High Court and the executives of the GCB cannot hold themselves out to be office bearers or to do anything as it relates to the operations of cricket in Guyana. This decision was made after the last elections held by the GCB were unlawful, illegal, null, void and to no legal effect.
Since then the GCB has been performing under the Cricket Guyana Inc. (CGI) where they have hosted the Regional female tournaments both Super 50 and T20 Blaze. Additionally, the CGI has also run various inter-county tournaments and conducted the Regional player drafts. The construction of the La Bonne Intentions (LBI) facility has also been progressing under CGI and the Guyana Jaguars players have continued their training under the same CGI led by Chief Executive Officer (CEO), Anand Sanasie.