– National Flags to be flown at half-staff
Slain Haitian President, His Excellency Jovenel Moïse will be laid to rest on Friday and as such, in keeping with Proclamation No 2 of 2021, which was issued on July 7, 2021, by His Excellency President Mohamed Irfaan Ali, all National Flags will be flown at half-staff.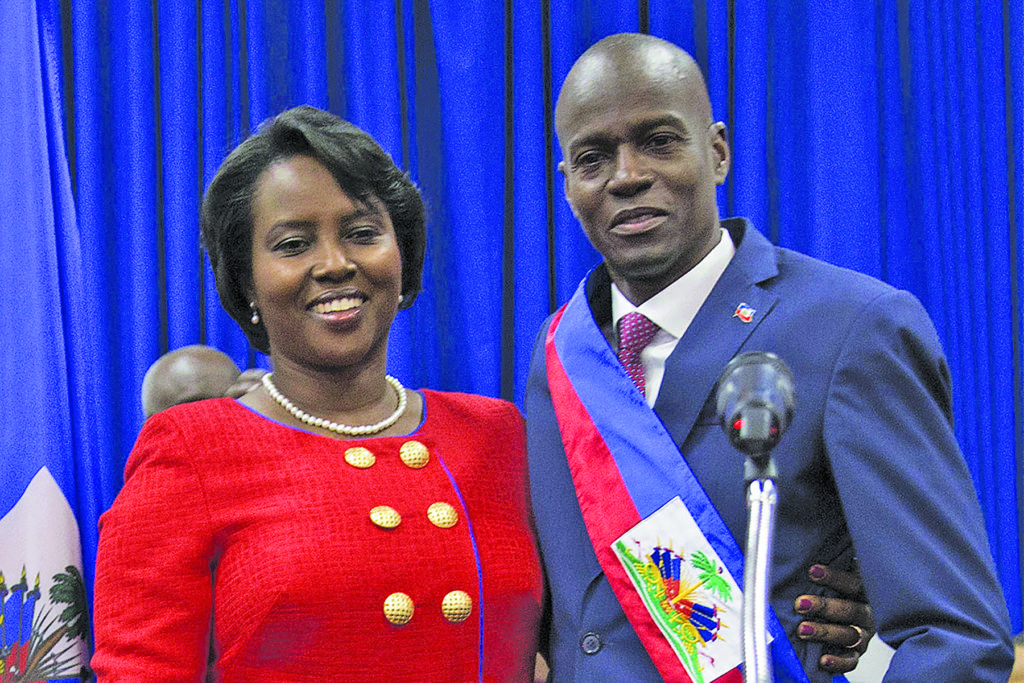 This will be done in solidarity with the Government and people of Haiti as they bid their final farewell to the slain leader.
President Moïse was assassinated in the early hours of Wednesday, July 7, at his home. It was reported that President Moïse was killed in an attack on his home in Haiti's capital of Port-au-Prince.
Interim Prime Minister, Claude Joseph had stated that the Head of State's private residence was stormed by unidentified armed men in the wee hours of July 7, 2021, who shot the 53-year-old leader to death, while injuring his wife, First Lady Martine Moïse.
The First Lady was flown to the Jackson Health System's Ryder Trauma Center, South Florida, where she was successfully treated.
Prime Minister Joseph described the killing as a "hateful, inhumane and barbaric act".
He said, "The country's security situation is under the control of the National Police of Haiti and the Armed Forces of Haiti… Democracy and the republic will win".
President Ali moments after the shooting had stated he was shocked and stunned by the tragic news of President Moïse's assassination. He posited that this horrific act is a tragedy for both Haiti and the Caribbean region.
"Those responsible for this indefensible and cowardly execution must be brought swiftly to justice. Political assassination has no place in the contemporary Caribbean. It solves nothing nor resolves anything. Such murderous actions are repugnant to the values of the regional integration movement and incompatible with democratic values and constitutional rule," the statement from the Office of the President detailed.
Nevertheless, he stressed that Guyana will continue to work with the Caribbean Community (Caricom) in seeking to engage with Haiti in order to ensure peace and stability.