Retired Assistant Police Commissioner, Paul Slowe, was on Tuesday sworn in at the Georgetown Magistrates' Courts before Chief Magistrate Ann McLennan, to head the Commission of Inquiry (CoI) "to inquire into the persons, places, time, circumstances and events by and through which allegations came to be made of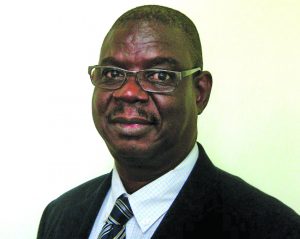 an intention or a plan to assassinate the President of the Cooperative Republic of Guyana". Slowe swore under oath to be the Commissioner under the said act to inquire into the matter and submit a report on the findings and to inquire into all incidental consequential matters connected therewith.
Accordingly, the Guyana Police Force (GPF) will be under the microscope to decipher whether the law enforcement agency did sufficient investigations into the allegations and threats to assassinate the President of the day, to ascertain if the Police had knowledge of the plot before, and what actions were taken after the receipt of that information.
Moreover, the CoI seeks to establish whether there was neglect or omission to thoroughly investigate the plot to assassinate the President and determine whether such failure or omission was intentional.
The Commissioner will be assisted by five other persons and this was revealed by Minister of State Joseph Harmon on Friday, July 7, 2017, at a post-Cabinet briefing at the Ministry of the Presidency.
The Minister said that within two weeks' time, the Government will make public the CoI and the identity of the persons who will be leading the investigation.
"Any plot or attempt to cause harm to His Excellency must be something that is in the public's interest. So it is not a matter of not having confidence in any particular entity, but it is the right of the President to determine if he requires any deeper level of inquiry into any matter," Minister Harmon was quoted as saying.
Reports had surfaced in the media during the month of April this year, of an alleged plot to assassinate the Head of State and according to Harmon, Cabinet and the GPF were fully aware of the development.
Not only does the CoI seek to determine where the blame lies, but to recommend suitable actions to be taken against the perpetrator along with prevention measures to thwart future occurrences.