On Saturday, March 25, partyholics in Ann's Grove, East Coast Demerara, can expect one of the wildest soca parties to be held in that village, as the Mash vibes continue. Called "Soca Therapy", the party will see performances by the Super Ray One Man Band; a performer who is known for his versatility and controversial tunes.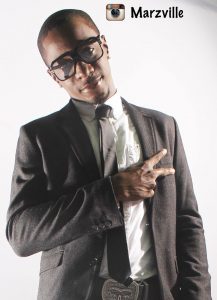 He will without a doubt create the right mood for the rest of the night as the main performer hails from Barbados and with his latest singles; he will "mash up" the place. Known for his tunes, "Whinning Positions", "Wine and Dip" and his recent tune that has been tearing up the airwaves, "Bang Bim", Marzville will be in the house and will be the featured performer.
The party will be held at Punter's Place and is presented by Deejay Akelo and Father Moey. Also adding some vibes to the show will be the deejays from Stereo Sonic and Determine Sounds, alongside Akelo and others.
Patrons can also expect drink specials all night long and several giveaways. Some lucky dancers who will be present can also prepare themselves for some surprises. Admission to the event is easy.