Charity-Usara Neighbourhood Democratic Council (NDC) Chairperson Beatrice Mittelholzer is now a millionaire as GTT million-dollar smile promotion continues countrywide.
The elated Essequibo Coast, Region Two (Pomeroon-Supenaam) resident said she never believed she would have been the winner, but was nevertheless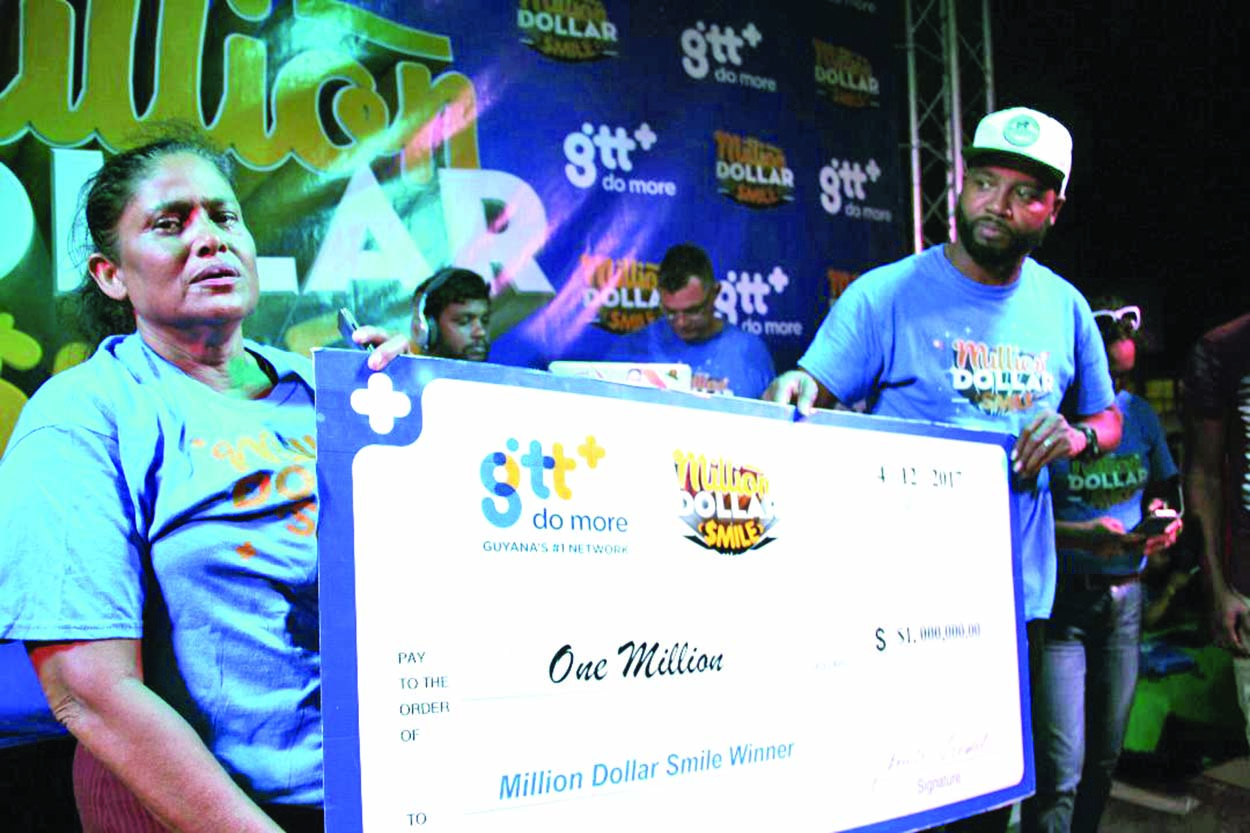 thankful to have won the million dollars.
Mittleholzer, a mother of two and grandmother of 15, on Monday evening at the Charity Essequibo leg of the promotion, said she will be donating a portion of her winnings to address some of the social issues affecting youths and the elderly on a daily basis. To become a millionaire, customers who top up their phones electronically with $1000 or more in a single transaction, purchase a data plan for a $1000 or more, pay any GTT bill in full and on time, sign up for or upgrade a Blaze plan, or purchase a GTT SIM will be entered for a chance to win.
The promotion next heads to New Amsterdam, Berbice on December 15 and will return to Georgetown for the grand draw on December 18, where the communications giant will select four winners for a million dollars each.
The four previous winners were from Georgetown, Mon Repos, Linden and Bartica.