Hundreds of persons flocked the booths of SOL Guyana Inc at Anna Regina, Essequibo Coast on Friday, when the company hosted a road show to showcase their products and special offers.
Accommodated at the G&P Jaigobin Supermarket tarmac in Anna Regina, the show provided consumers with opportunity to get a greater understanding of the technology employed and advantages available in using the Shell range of Lubricants.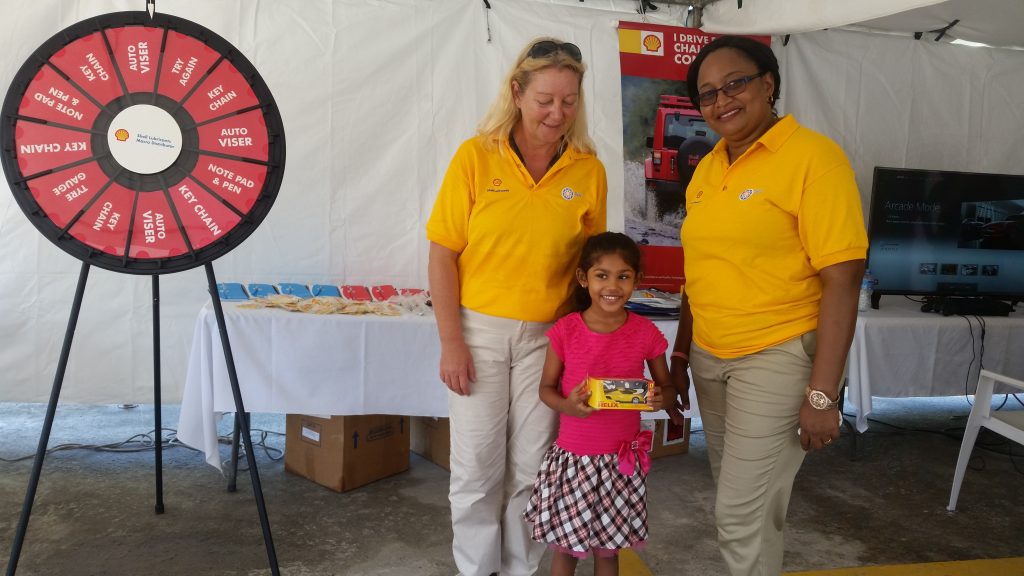 According to General Manager of SOL Guyana Inc, Liz Wyatt, the show caters for drivers of gasoline vehicles and miners, among others. Vehicle owners benefited from being educated on the Shell products which could protect and preserve their equipment.
The SOL Group of Companies operates in 23 countries across the Eastern Caribbean, and in Jamaica, Puerto Rico, Haiti, Dominican Republic, Bermuda, Bahamas, Cayman, Belize, Guyana, Suriname, French Guiana, Martinique and Guadeloupe.
SOL supplies fuels, lubricants, bitumen and LPG through an extensive service station network; and caters to the needs of marine, aviation and commercial operators.