A 69-year-old mother is lost for words following an incident that took place at her Enterprise, East Coast Demerara (ECD) home which resulted in one of her sons fatally stabbing another during a drinking spree on Monday evening.
Dassie Samroo of Lot 471 Charlotte Street, Enterprise, ECD is yet to come to grips with reality as she has lost two sons on the same day; 47-year-old Satnarine Jattan, also called "Dalim", is dead and the other will soon be incarcerated for the heinous crime.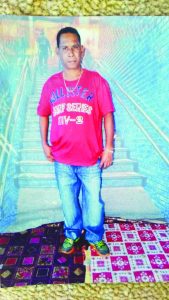 Speaking with Guyana Times on Tuesday at her home, in tears, she stated that her now dead son and the suspect were her support system since they made sure that she was financially taken care of.
She is now left to fend for herself, since she is also a widow. Her third son, who left moments before the fatal stabbing on Monday evening, is yet to be heard from.
However, when asked to recount what took place between her sons on the fateful night, she replied, "I don't know what happened between them two, I can't say because me deh at the back and one deh in the hammock here and one sitting on the chair".
Samaroo recalled that about 15:00h on Monday, the now dead man and his younger brother were imbibing at home after completing two weeks of work.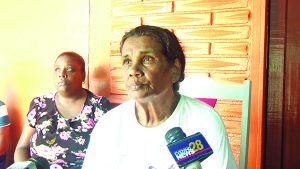 According to Samaroo, she went to check on her sons after hearing loud talking and as such, warned them about arguing with each other. They, nevertheless, assured her that they were having a peaceful conversation.
However, the woman went back to her hammock, after which the place went quiet. This, she added, prompted her to make another check. It was at that time she saw the now dead man holding onto his abdomen with blood gushing out – he later collapsed.
The visibly shaken woman described both sons as "gentle" and "hardworking". At the loss of her two sons, Samaroo is now left to depend solely on her monthly pension to maintain herself.
Meanwhile, Police reports indicate that Jattan and the suspect, who is his younger brother, were consuming alcohol together at the residence when an argument ensued.
After being warned by their mother, the men suddenly stopped talking. The mother became suspicious and, as such, ventured outside to check on them. However, the woman stumbled upon Jattan's body, which was on the floor near their bathroom door.
The dead man's body is presently at the Lyken Funeral home, whilst the suspect is in Police custody assisting with investigations. He has since admitted to the Police to killing his older brother.