The Court of Appeal last year overturned the conviction and sentence imposed on 28-year-old Michael Persaud for the 2011 murder of his wife and ordered that he face another trial.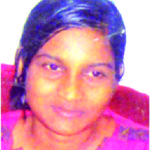 Persaud made his appearance at the Demerara High Court on Wednesday for a retrial, but opted to plead guilty to the lesser count of manslaughter. He was accused of killing his wife, Maduri Padumdeo, also called "Sharda".
Persaud, also called "Mikey", admitted before Justice Sandil Kissoon that on December 23, 2011 at their Lot 8 North Sophia, Greater Georgetown home, he unlawfully killed Padumdeo.
Persaud was previously found guilty of the murder by a 12-member jury in 2014 and sentenced to 83 years in prison by Justice Navindra Singh. However, an appeal was filed through his lawyer, Glen Hanoman, and following arguments, the court ordered a retrial.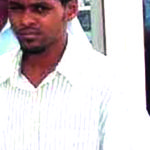 According to previous reports, the 19-year-old mother of one was discovered naked and dead with wires tightly wrapped around her neck at the Sophia home. A post-mortem examination conducted on the dead woman's body revealed that she died as a result of ligature strangulation.
Before sentencing, Justice Kissoon considered the aggravating and mitigating factors, which included that the fact that the convicted man was young at the time the offence was committed and is pursuing educational studies since his incarceration.
As such, a 15-year, six-month sentence was handed down and the prison authorities were ordered to deduct the number of years Persaud spent on remand before his trial.