Electoral fraud
…says rogue GECOM officers should have been immediately fired
Statements of Poll (SOPs) from five of the 10 Administrative Regions have been handed over to a team from the Guyana Police Force (GPF) and the Chambers of the Director of Public Prosecutions (DPP) as investigations continue into attempts to commit electoral fraud at the March 2, 2020 General and Regional Elections.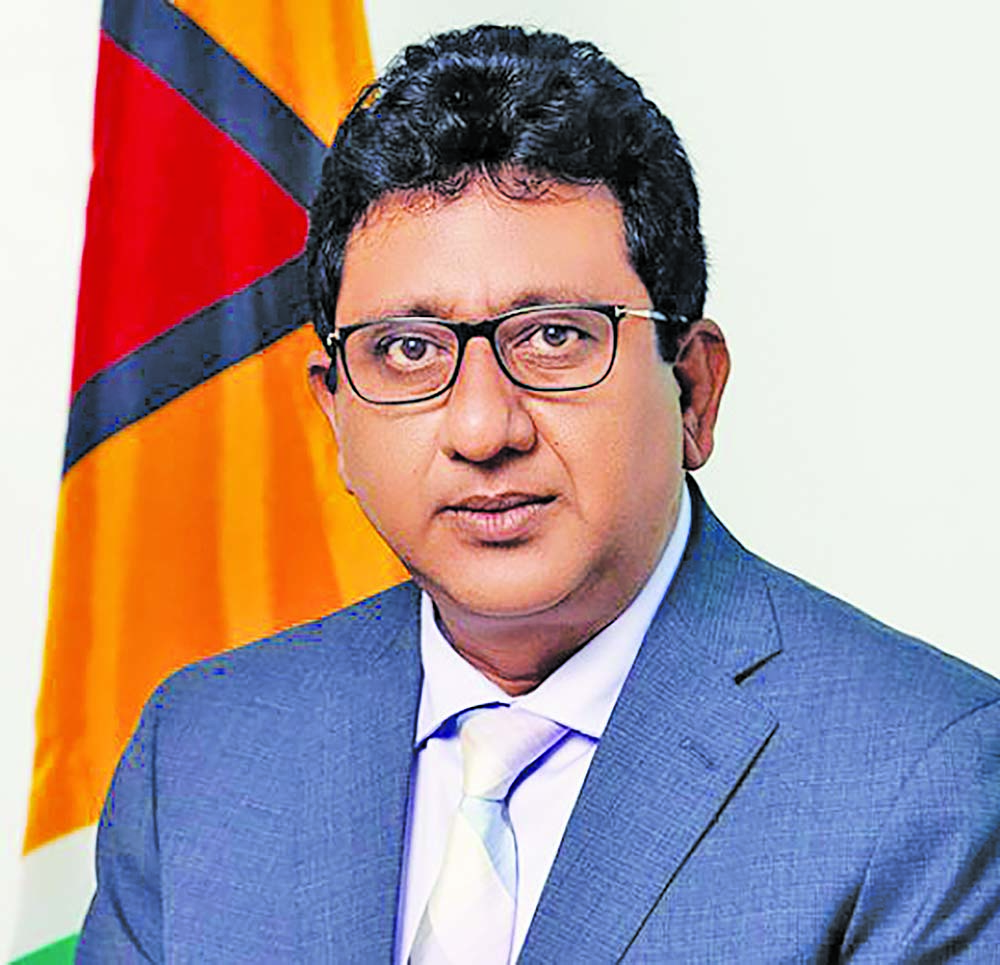 This is according to Attorney General and Legal Affairs Minister Anil Nandlall, who revealed that the SOPs from Regions One (Barima-Waini), Two (Pomeroon-Supenaam), Three (Essequibo Islands-West Demerara), Four (Demerara-Mahaica) and Five (Mahaica-Berbice) have already been handed over to the Police.
"We have finished all the Statements of Poll. When I say finish, I mean they were photocopied by the Registrar [of the Supreme Court], certified and handed over to a delegation representing the DPP and the Commissioner of Police. This delegation consists of a lawyer, two senior Police ranks, an accountant, and another person trained in the area of statistics," Nandlall said during his weekly social media programme – Issues In The News.
According to the Attorney General, they are hoping that by the end of Friday all the SOPs from Regions Six through 10 would be certified and handed over to the state. He added that the handing over process is being video-recorded in order to ensure "no wickedness" is being conducted.
"The statements of poll have not yet been fully examined, but from all indications, they seem to be the authentic statements of poll. So, they are being kept at a safe place – the location of which I will obviously not disclose, and they are under protection of the state," he stated.
DPP Shalimar Ali-Hack, SC, and Commissioner of Police Nigel Hoppie had filed an application requesting certified copies of the SoPs and Statements of Recount (SoRs). Then on May 27, Chief Justice Roxane George ordered that the SOPs, which were being held from public view by the custodian, Chief Elections Officer Keith Lowenfield, be handed to the DPP and the Police Commissioner to be used to prosecute charges filed against officials at the Guyana Elections Commission (GECOM) including Lowenfield.
However, the CEO had staunchly opposed the release of the electoral documents and had even filed counter proceedings to block the SOPs from being made public.
Lowenfield, his deputy, Roxanne Myers, embattled Returning Officer for Region Four, Clairmont Mingo, as well as other GECOM staff are currently before the courts facing electoral fraud charges. Mingo had heavily inflated the figures from Region Four – Guyana's largest voting district – to give the APNU+AFC Coalition a lead over the PPP/C.
Meanwhile, Lowenfield, with the support of Myers, presented false figures to the GECOM Commission for declaration as official results of the elections.
Only earlier this week, Government's three Commissioners at GECOM tabled motions for the dismissal of Lowenfield, Myers and Mingo.
According to Nandlall, these senior GECOM officials should have already been removed.
"In any other society, in any normal society, a motion or motions ought not to have been required for the dismissal of these three miscreants. The world saw what they did; we saw what they did; courts ruled condemning what they did, and declaring what they did as illegal and unlawful. In those circumstances, they ought to have been dismissed without cause instantaneously upon the declaration of the [elections] results. But Guyana is not a normal place and GECOM is not a normal institution," he asserted.
The GECOM Chair, retired Justice Claudette Singh, has given Lowenfield, Myers and Mingo 14 days to respond to the allegations in the respective motions filed against them. A date is likely to be set thereafter for the motions to be heard and debated at the level of the seven-member Elections Commission.
But Nandlall noted, "I don't understand how GECOM operates in this way. In my view, a vote should've been taken immediately, and these people should be dismissed. And the vote should be unanimous. Unanimity is what would have prevailed in the ordinary course of things."
This comes as the three Opposition-appointed commissioners have objected to the PPP motions. As such, the Attorney General called out the Opposition Commissioners for supporting the conduct of these three embattled GECOM officials.
"Vincent Alexander, Desmond Trotman and Charles Corbin are three Commissioners of GECOM, and they have seen nothing wrong with what Mingo has done, with what Lowenfield has done, and with what Myers has done… So you're dealing with abnormal people and abnormal circumstances, and therefore you have to tread cautiously, and what would ordinarily be courses of conduct will be matter of course type of conduct in most society, in Guyana it's different," Nandlall posited.
Meanwhile, Alexander was quoted in an article by Demerara Waves that this move to have GECOM trio removed has nothing to do with the elections, but was racially motivated.
In response to his claims, Pro-Government Commissioner Sase Gunraj, during a live programme on Thursday evening, condemned Alexander's resort to race.
"Alexander and his two cohorts on the Commission not finding any faults, in fact they thought what Lowenfield did was excellent. They never faulted this, they never found fault with what Mingo did. But come now, when these motions are tabled, to say that they are racially motivated… If you look at the comments, not only Alexander, but if you look at the entire Opposition and their comments, it's nothing else but race… they have failed to see reason," Gunraj contended.