Two weeks after a pedestrian was struck down on the Strathspey Railway Embankment, East Coast Demerara (ECD) has succumbed to his injuries at the Georgetown Public Hospital on Monday.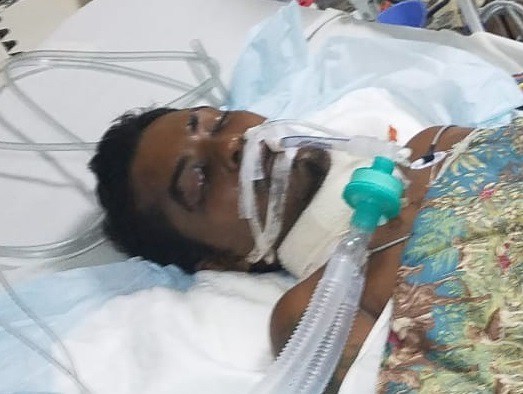 The man, who was only recently identified as Rishi Bhagwandin, 28, of Lot 286 Enmore Hope, ECD, reportedly succumbed about 17:30h without regaining consciousness.
Bhagwandin was struck down on October 30, 2018 by a motor car bearing registration number PVV 9941, which was at the time being driven by a 33-year-old Friendship, ECD resident.
Guyana Times had previously reported that the car was proceeding west along the Railway Embankment when the unidentified man allegedly ran from north to south into the vehicle's path.
He was struck and fell onto the road's surface suffering severe neck and head injuries. Public-spirited individuals rushed him to Georgetown Public Hospital, where he was admitted to the hospital's emergency unit. After spending two weeks in hospital, he was identified by relatives a few days before his demise.
The driver of the vehicle was arrested and released on bail, but in light of the death of the pedestrian, he would be rearrested and charges were likely to be instituted.