GFF/NAMILCO Thunderbolt Flour Power U-17 League – Bartica Fa
Strikers Football Club has taken pole position in the point's standings following the start of the second round of the Guyana Football Federation (GFF)/National Milling Company of Guyana (NAMILCO) Thunderbolt Flour Power Intra Association Under-17 League in Bartica.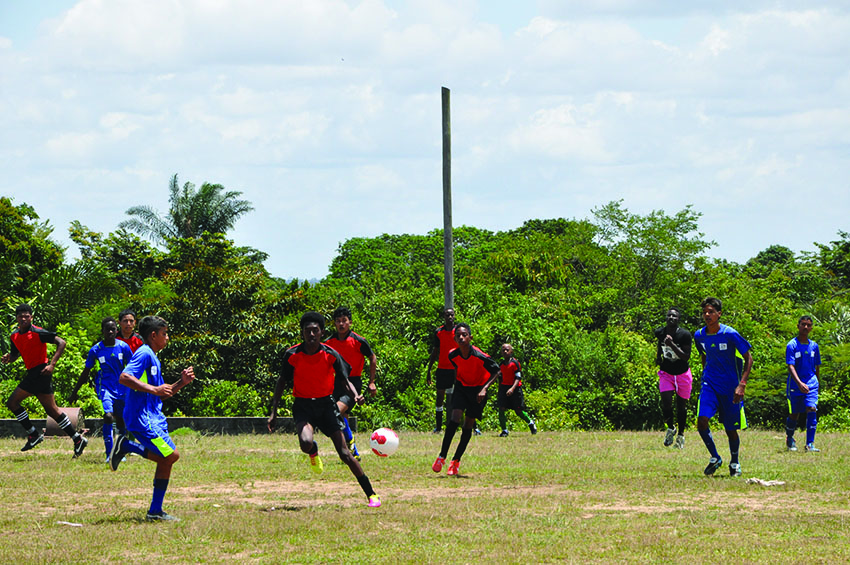 Playing at the Bartica Secondary School ground on Thursday and yesterday, Strikers FC posted back-to-back wins, edging Potaro Strikers 2-1 yesterday whilst blowing away the challenge of River's View FC on Thursday.
Ravun Lyken and Elijah Fraser were the players hitting the back of the net in yesterday's win, Raymond Bacchus hitting in Potaro Strikers consolation goal. Against River's View, the players on target were Andre Burnette with a hat-trick. Lyken tucked in the other.
Also posting victory yesterday was Rising Stars Football Club, which blanked Lazio 6-1 on account of goals from McQuain Smith, who netted a hat-trick; Keenan Harper, Ian Gomes and Marcus McKenzie were the other goal scorers. Lazio's lone response came off the boot of Ariel Burnette.
Lazio were, however, in winner's row in the first match of this second round on Thursday, which followed the official march past of teams. They blanked Potaro Strikers 2-0, thanks to goals from Ariel Burnette and Ezekiel King.
Matches will continue at the same venue on Wednesday from 14:00hrs.