– 2 brothers taken into Police custody
The lifeless body of a 24-year-old man was on Monday morning found in his Swan Village, Soesdyke-Linden Highway home with multiple stab wounds about his body.
The dead man has been identified as Roy Ross, a father of one and formerly of Kuru Kururu, Soesdyke-Linden Highway. Ross reportedly moved to Swan Village a few months ago and was renting a house along with his reputed wife and child.
However, based on reports received, on the day in question, the now dead man who worked at a poultry farm was found at about 06:00h by a neighbour who called out to him and got no response. His body reportedly bore stab wounds to the chest and shoulder.
Ross was last seen alive at about 21:00h on Sunday evening in his yard with a torchlight making checks around his home. At the time, he was at home alone. His wife and child had gone to visit relatives.
When Guyana Times arrived at the scene, the area was cordoned off and the Police were conducting their investigations. Scores of residents and relatives of the dead man had gathered in curiosity.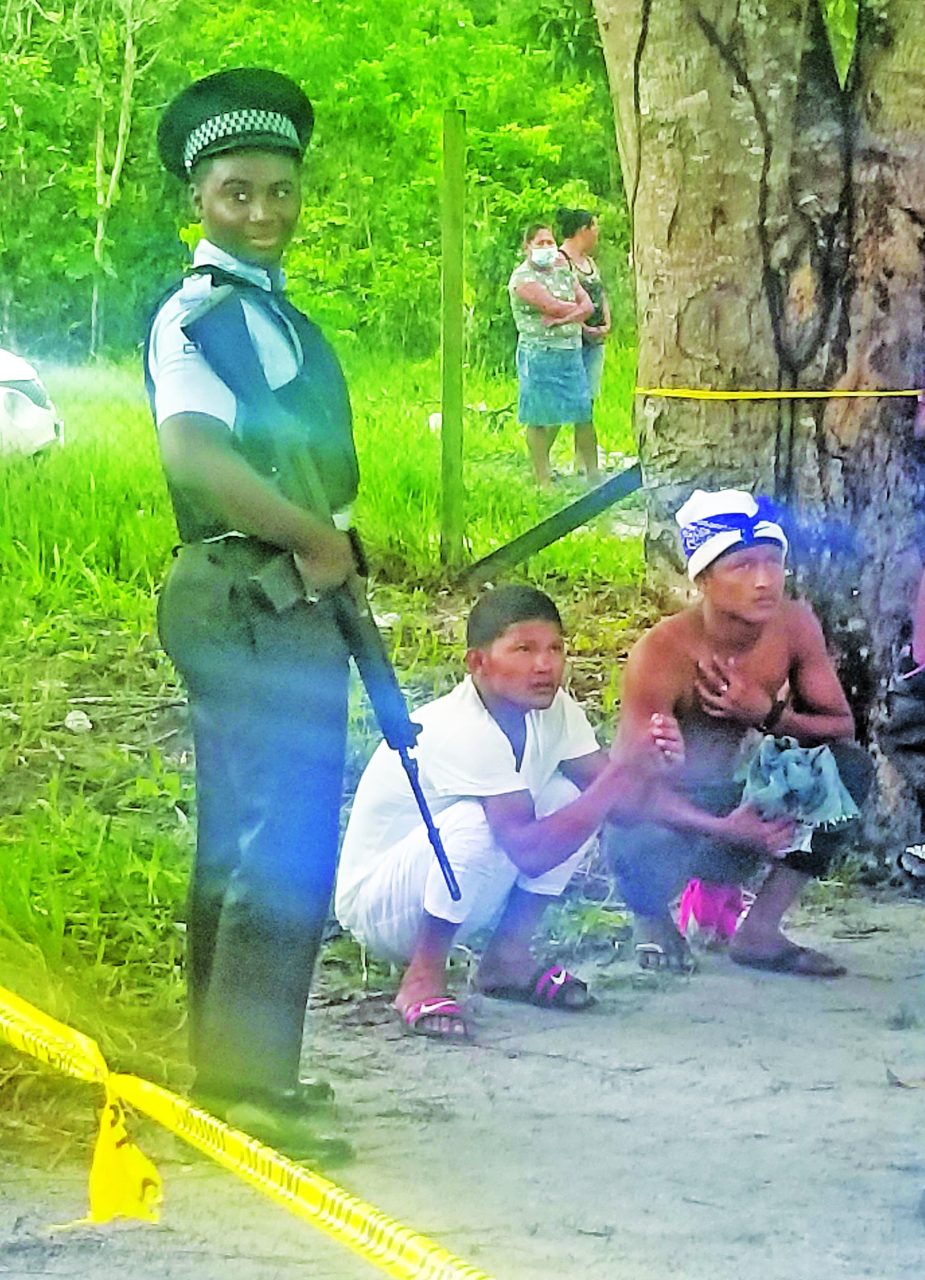 One relative, a cousin, explained that she lives a short distance away and at about 06:30h, she received news that Ross was dead. She immediately rushed to the scene where she saw him lying in a pool of blood with several stab wounds about his body.
She recalled seeing her cousin alive last week when he visited her. While she could not say much about what transpired, the woman noted that he was a friendly and quiet person who did not get in anyone's way.
She, however, stated that from time to time, Ross and his wife would be involved in heated arguments. In fact, residents corroborated this, claiming that it was only Saturday evening the couple was heard arguing.
Nevertheless, during their investigations, the detectives arrested two brothers after a blood-stained jersey was found in their home. But a cousin of the two young men is holding out that they did not commit the act.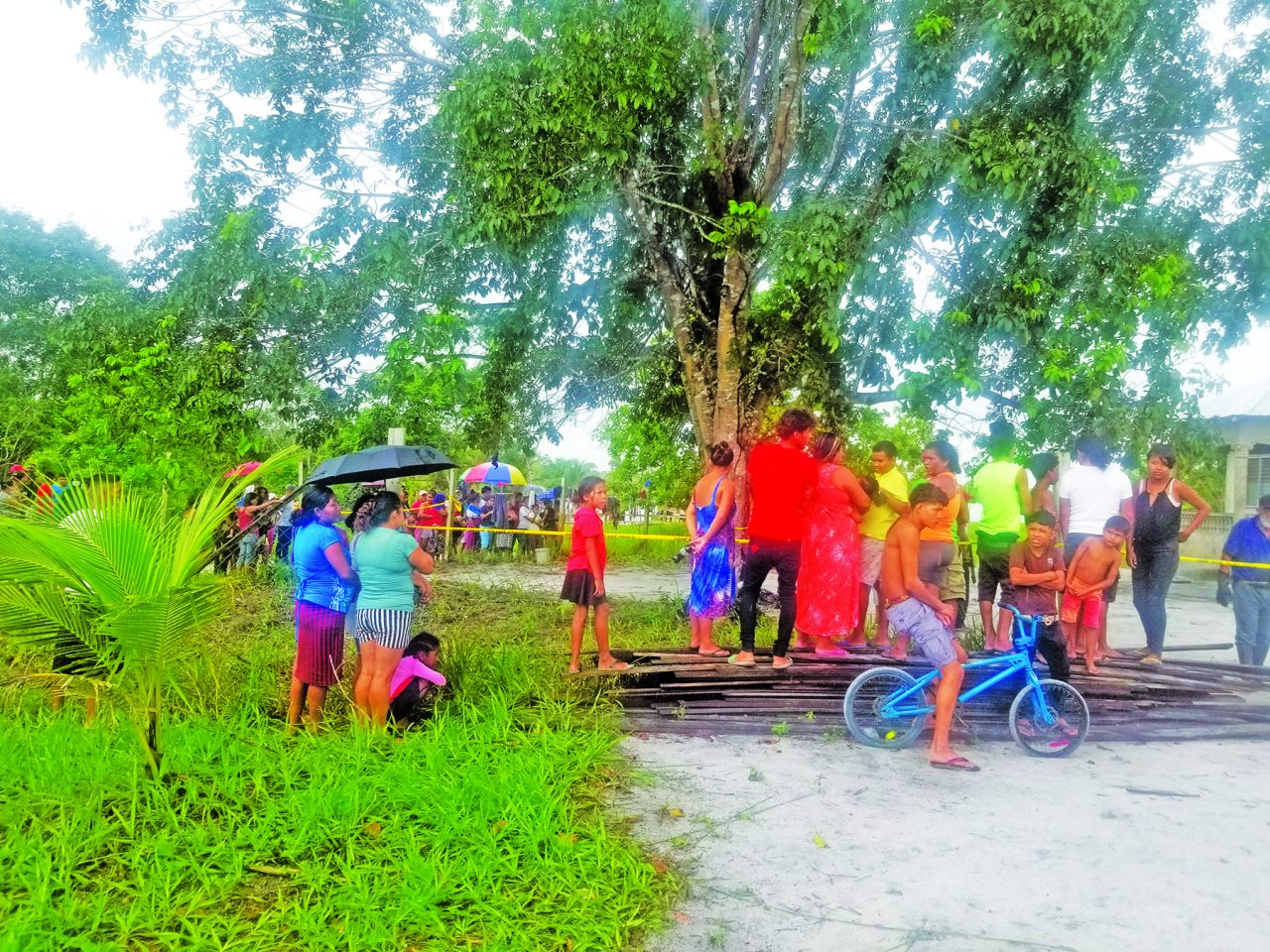 She explained that her cousins were out with friends on Sunday evening and returned home shortly before midnight. The woman could not say where the blood on the jersey came from but was sure that the two men were wrongfully accused of murder.
She pointed out that the two suspects and a few other men in the area had some "hard talking" on Sunday evening but they walked away before it could have escalated. Fast track to Monday morning, she recalled being at home making breakfast when she heard a commotion and upon enquiring, she was told that Ross was murdered.
With speed, she went to the scene where she saw Ross' body lying in the living room of his home with stab wounds. The woman further related that it was a neighbour who found the body but for some reason, the police arrested her cousins.
"People claim that they see two persons jumping through Roy window – one was wearing all black and another one a vest and a black pants…my cousins left home in white T-shirts… so how can someone jump to the conclusion that they attacked and kill Roy," the woman stated.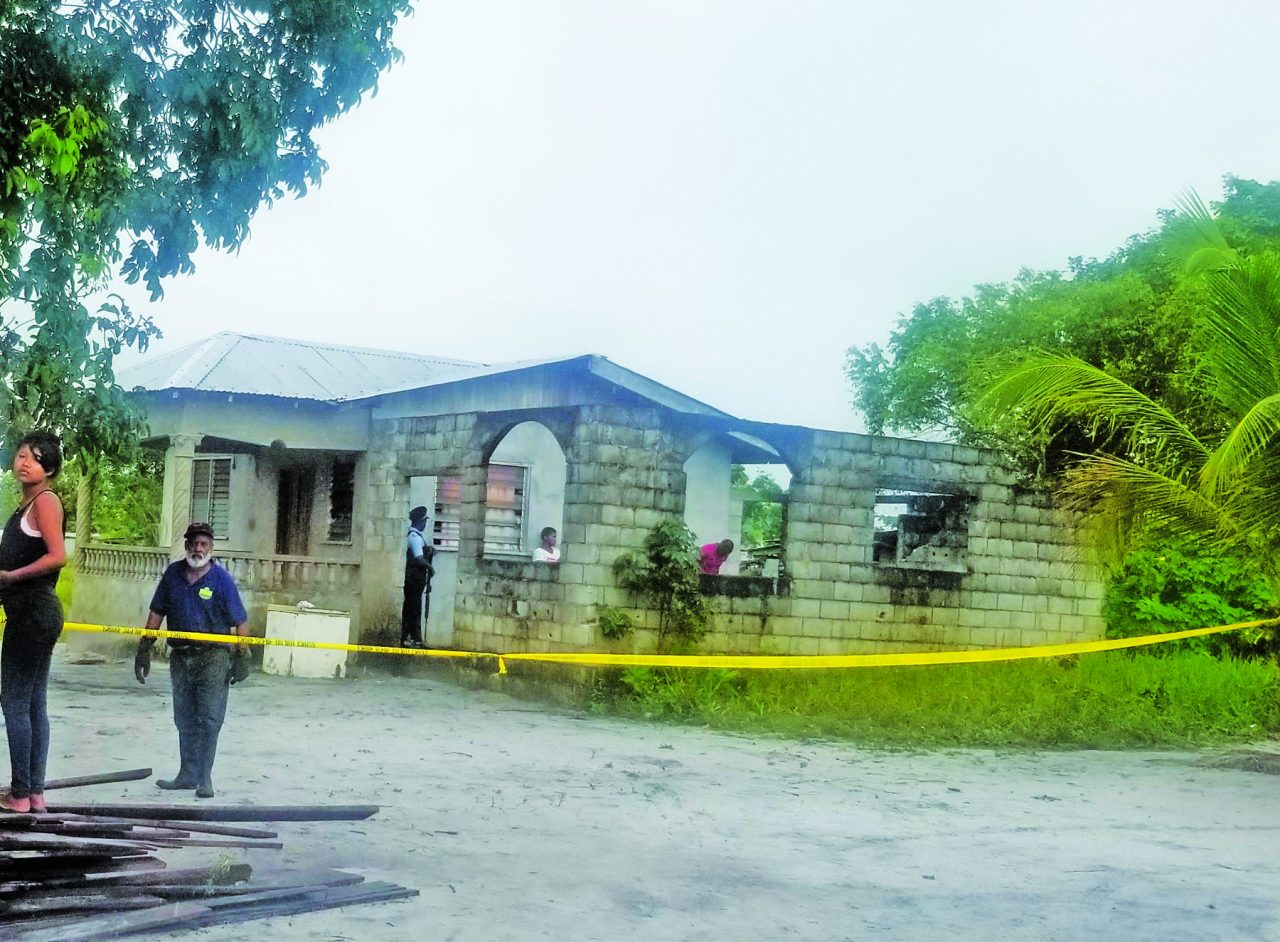 She is hoping that the Police conduct a thorough investigation into the murder so that her cousins' names can be cleared. Meanwhile, residents related that the two suspects are troublemakers and would have inflicted injuries on others before.
One woman told Guyana Times that one of the suspects attacked and chopped her son about a year ago and although a report was lodged with the Police, he was walking scotch free. She further stated that the same suspect also injured her husband. Nothing came out of the matters, the woman claimed.
In fact, one resident told this publication that one of the accused turned up at her home on Sunday evening and told her that he "feels like killing someone tonight." She said that he left and she did not take him seriously until Ross' body was discovered.
When contacted, Shebeke St Claire, a sister of the dead man, explained that her brother visited them at Better Hope, East Coast Demerara, about two weeks ago and that was the last time they spoke with him or saw him alive.
She noted that they would have received the dreaded news on Monday morning at about 7:30h and immediately went to the scene.
She too could not say what might have been the reason for her brother receiving such a gruesome death since he was never a trouble maker. "Due to his quietness, he was always being taken advantage of," the sister noted.
Ross leaves to mourn his mother who was too devastated to speak with the media at the scene and six siblings. His body was taken to Lyken's Funeral Home as Police continue their investigations.