Police Constable Sherwin Peters, who is attached to the SWAT Unit within the Guyana Police Force (GPF), was on Friday charged with the lesser count of manslaughter almost four months after he allegedly shot and killed Essequibo businessman, Orin Boston.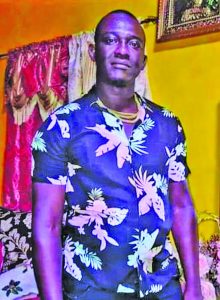 The 32-year-old Joint Services rank, who was unrepresented by counsel, was granted $1million bail by Magistrate Esther Sam. He attended the Georgetown Magistrates' Courts, where he made a virtual appearance before Magistrate Sam at the Anna Regina Magistrate's Court.
Peters of Linden, Region 10 (Upper Demerara-Berbice), was not required to plead to the indictable charge which alleged that on September 15, 2021, he unlawfully killed Boston, 29, a father of two.
He is due back in court on February 1. Attorney-at-Law Nigel Hughes is appearing in the matter in the interest of Boston's family.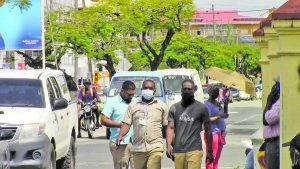 On Thursday, the Guyana Police Force (GPF) received advice from the Chambers of the Director of Public Prosecutions (DPP) to charge Peters. The GPF had previously refuted assertions that Boston's death was an act of murder.
Boston, of Hoppy Street Dartmouth, Essequibo Coast, Region Two (Pomeroon-Supenaam), was shot during a search of his home in the wee hours of the morning of September 15, 2021.
He was reportedly shot with a .223 calibre rifle, which is the standard weapon issued to the SWAT team. Following the incident, Police Commissioner Nigel Hoppie had instructed the Force's Office of Professional Responsibility (OPR) to conduct a thorough investigation.
After the probe was completed, the file was sent to the Chairman of the Police Complaints Authority (PCA), former High Court Judge William Ramlall, to be reviewed. Thereafter, it was sent to the DPP Chambers.
The Top Cop and Crime Chief Wendell Blanhum had visited Boston's family and promised to leave no stone unturned in the probe. Meanwhile, Home Affairs Minister Robeson Benn had visited the grieving family, during which he expressed disappointment at the tragic incident.
He had assured the family that the Government is committed to having an impartial investigation done. "Police killing should never occur, only in extreme circumstances, where a Police life is in danger, or in a bid to save civilian lives. Our method should only occur as a process of lawful approaches," the Home Affairs Minister had expressed.
As word of Boston's death spread in his community, angry friends, relatives, and villagers took to the streets to vent their disapproval. They hauled fallen trees, old tyres, and derelict cars to the middle of the main access road and began their fiery protest which lasted for several days.