Corentyne accident
The 16-year-old girl, who was stuck down on the Corentyne, Region Six (East Berbice-Corentyne), on Friday, succumbed to her injuries.
Dead is Alyia Mohabir of Number 46 Village, Corentyne. Her sister, 14-year-old Aneela Mohabir, and nine-year-old Rashanie Mohan of Lot 96 Bush Lot Village, who were also struck down, are both hospitalised at the New Amsterdam Hospital.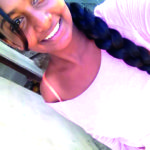 The 16-year-old died on Saturday morning.
The three girls were struck by a car, PXX 5165, driven by a 31-year-old resident of Number 72 Village, Corentyne.
Reports are Mohan was attempting to cross the Corentyne Highway at Bush Lot Village when she saw a vehicle approaching.
Eyewitnesses said the vehicle which was being driven by a doctor attached to Skeldon Hospital, swerved and hit the Mohabir sisters instead. The sisters were both thrown into the air with Alyia landing on the bonnet before falling onto the ground while Aneela hit a cyclist, cushioning the fall.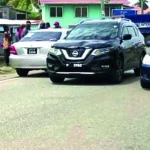 The cyclist, Ramkaran Lakshman, said that he had just ridden past the sisters when he heard the sound of screeching tires.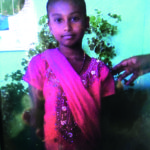 "She go up in the air about six feet and she come and land on me and throw me off my bicycle. Both me and she fall down and when she raise up I see blood coming through her nose. The other girl, she land on the road and didn't move," Lakshman said.
He further explained that he did not receive any serious injuries. Both girls were rushed to the New Amsterdam Hospital. However, because of the extent of her injuries, Aliya was subsequently transferred to the Georgetown Public Hospital. She suffered a broken hip and received several injuries to her liver and abdomen. She succumbed to her injuries at 03:00h on Saturday morning.
Meanwhile, Aneela suffered a fractured right leg. Mohan suffered injuries to her dead. Her condition is listed as stable.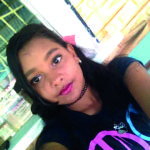 Meanwhile, Police said that the driver passed a breathalyser test. He too is said to be hospitalised but under Police guard. He was taken to the hospital after complaining of feeling unwell.  Police are continuing their investigations.