Sixteen-year-old Clayton Docton Skybar, a miner, of 111 Mahdia, Region Eight (Potaro-Siparuni) was killed in an accident along the Mabura Road on Friday after two trucks collided in the vicinity of 58 Miles, at Region Ten (Upper Demerara-Berbice).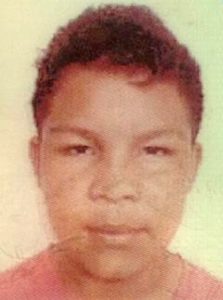 The incident occurred at about 11:30h on Friday. Police reports stated that Skybar was seated along with three other passengers in the tray of a truck with licence plate number GPP 4923, with trailer THH 9317 driven by a 23-year-old of Helena, Number 1, East Coast, Demerara (ECD) when it collided with pick-up truck GTT 2531. The pick-up was driven by a 41-year-old Timehri Public Road, East Bank Demerara (EBD) resident.
While details of the accident are sketchy, the vehicles were said to be negotiating a turn at the time of the collision. The truck in which Skybar was a passenger, was reportedly laden with lumber and heading to Linden while the other vehicle was said to be heading into Mabura. Following the incident, Skybar was rushed to the Linden Hospital where he was pronounced dead on arrival.
He suffered numerous injuries to his head, elbow and hip. The driver of the pick-up truck was later taken into Police custody at Linden where he was said to be assisting with investigations.