By LaWanda McAllister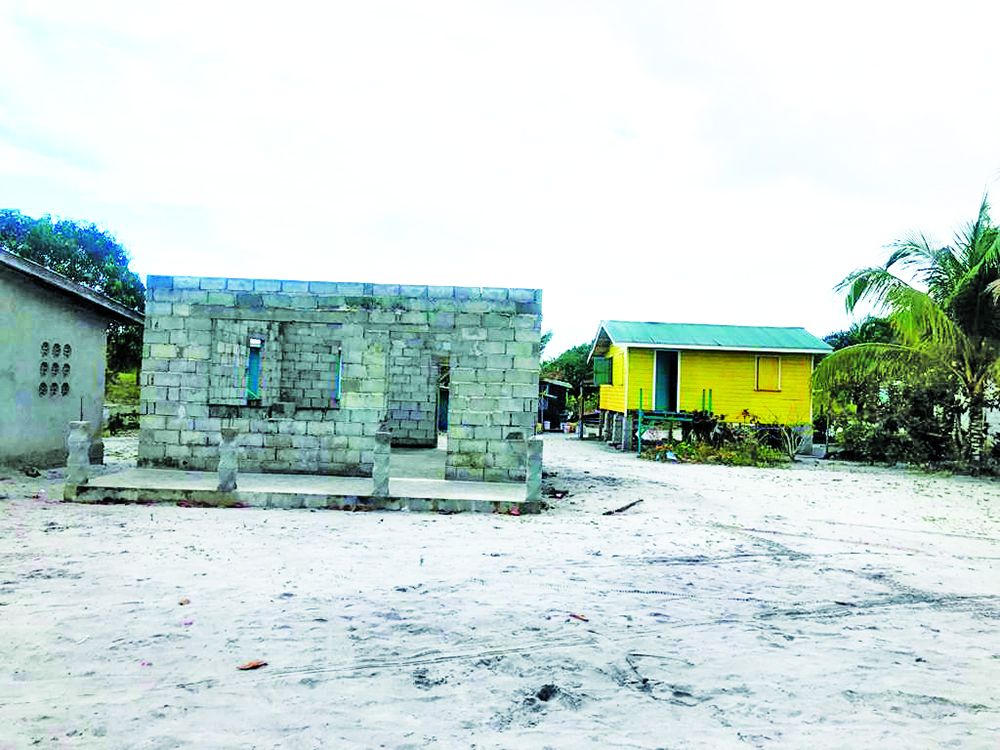 A 19-year-old mother of two was in the wee hours of Sunday stabbed to death by a drunken man during an argument at Swan Village, Soesdyke-Linden Highway.
The dead teen was identified as Kameel Calistro of Lot 9 Swan Village, Sosedkye-Linden Highway. The incident occurred at about 03:45h.
According to Police reports, Calistro had attended a party in the said village on Saturday evening where she was drinking and dancing to music being played from a vehicle that was parked in front of the unfenced yard.
At the time, several other persons were also drinking and dancing. However, at about 02:00h on Sunday morning, an argument broke out about which girl is the better dancer.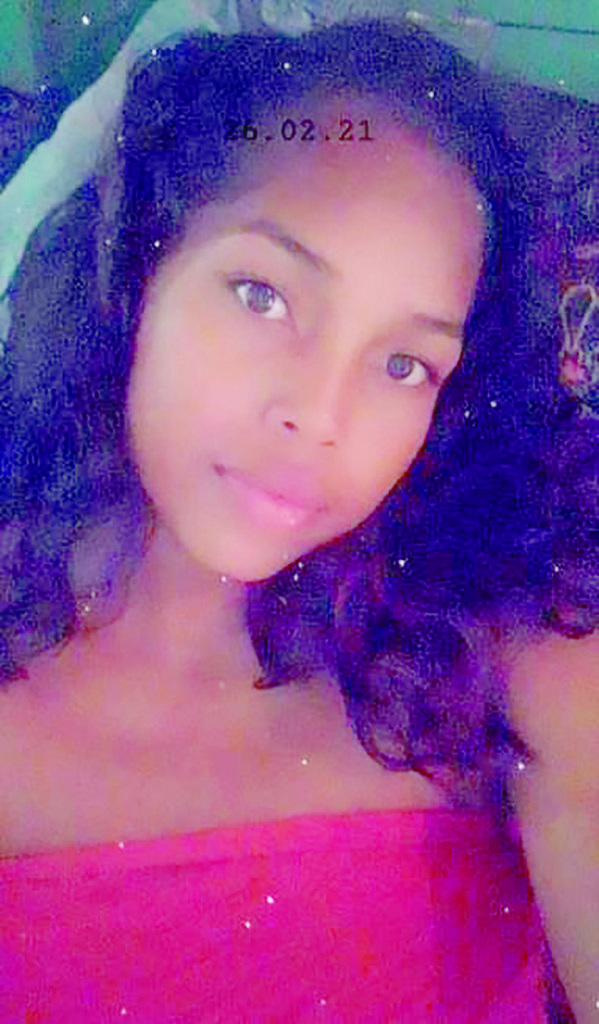 The argument was between the suspect and a relative of the now dead teen. During the argument, the suspect whipped out a knife from his right-side waist and attempted to stab 29-year-old Adolph Joseph – a cousin of Calistro who sustained a minor laceration to the lower left side abdomen.
At that time, the now dead teen reportedly intervened and requested that both of the men stop. In a fit of rage, the drunken suspect rushed up to the teenager and dealt one blow to her left side abdomen. The injured woman ran a short distance but collapsed in front of her home.
When Guyana Times visited the home of the dead teen on Sunday, her father, Besley Calistro, recalled that prior to the fatal stab, he went outside to ask the persons playing the music to turn it down but they refused.
He said the music was so loud that he and other neighbours in the community were unable to sleep.
Nevertheless, a short time later, he related that he heard loud noises coming from outside his house. The aggrieved father explained that he got up to check and was greeted by a large crowd in front of his home.
"I started hearing hollering and then the music shut down and it was like a big fight… when I come out in me yard, I see people lashing, people pelting, people breaking bottles… when I shine me light on the ground, I see my daughter lying there in a pool of blood… it looked like a stab wound to her left side under she ribs…", the tearful man said.
The father said upon investigating further, he realised that his daughter was motionless. Due to the location of their home, it was difficult to get a taxi at that time to take his daughter to the hospital.
After waiting for some time, a taxi arrived at the scene to transport his daughter to the hospital.
"We rushed her to Timerhi by the GDF compound, and when we get there, we told them it is an emergency and they told that we have to take her to Georgetown Hospital, we took her to Diamond hospital and they also told us no and that we should go to town," he said.
The teen's father said when they arrived at the Georgetown Public Hospital, the doctor pronounced her dead on arrival.
"I started crying and I went and see my daughter and she had her eyes open and I told her 'mommy' close your eyes… I took my two fingers and I closed my daughter's eyes… I couldn't hold back my tears. She gone and leave two daughters and it will be hard because I don't have a stable job and her mother is sick and cannot work… the children's fathers not in their lives," the inconsolable man said.
According to the man, his daughter was not a troublemaker and was a very respectful person. He said she had many plans and was in the process of building her own house. Calistro said it broke his heart to see his daughter die in such a manner, since she was only trying to make peace when she met her demise.
Her body is currently at the hospital's mortuary awaiting a post-mortem.
Meanwhile, the suspect was arrested and a knife suspected to be the murder weapon was found in his possession. At the time of his arrest, Police confirmed that he was heavily intoxicated.
Investigations are in progress.