The man who was beaten to death by three people after he was caught watching them performing a "threesome" in Bartica, Region Seven (Cuyuni-Mazaruni) was positively identified on Tuesday evening.
The man was identified as 49-year-old Kumar Persaud, also called "Radika" of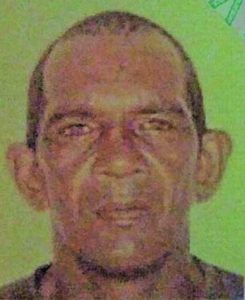 Bartica by relatives after reading a post in the press.
The man succumbed to his injuries on Monday while receiving medical attention at the Bartica Hospital. He was severely beaten by two men and a woman after he continued to look at them while they were engaged in a sexual act.
The beating was witnessed by another person who was also "peeping" from a different angle. The suspects were subsequently arrested and have since confessed to the murder and are being processed for court.
While details surrounding the incident remain sketchy, Guyana Times understands the parties requested for the now dead man to refrain from watching but in a drunken state, the man continued to watch.
As such, the three began to reportedly "cuff and kick" him about his body. Only recently, a 40-year-old, a miner, was shot to death after he allegedly refused to perform fellatio on one of his two drinking buddies.
The murdered miner, Orland LaCruz, of Pomeroon River was reportedly imbibing with the two suspects inside a camp located in Jack and Vieira Backdam, North West District, when an argument ensued among the men over LaCruz's alleged refusal to perform the sexual act on one of the suspects, who was armed with a shotgun at the time.
This prompted the armed man to load the firearm with a cartridge that was given to him by the second suspect. He then shot the victim to the right side of his neck, resulting in his death. The male suspects, who reportedly propositioned the now dead miner, remain at large.