Active shooting would have been on hold for the past few months as a result of extensive and highly rewarding works and upgrade to the Timehri Rifle Ranges to bring it in line with international standards ahead of what is anticipated to be a huge competition, come October next.
However, Fullbore Captain of the Guyana National Rifle Association (GuyanaNRA) Mahendra Persaud has informed that the Caribbean's leading marksmen are ready to return to active shooting ahead of the federation's 150th anniversary in October this year.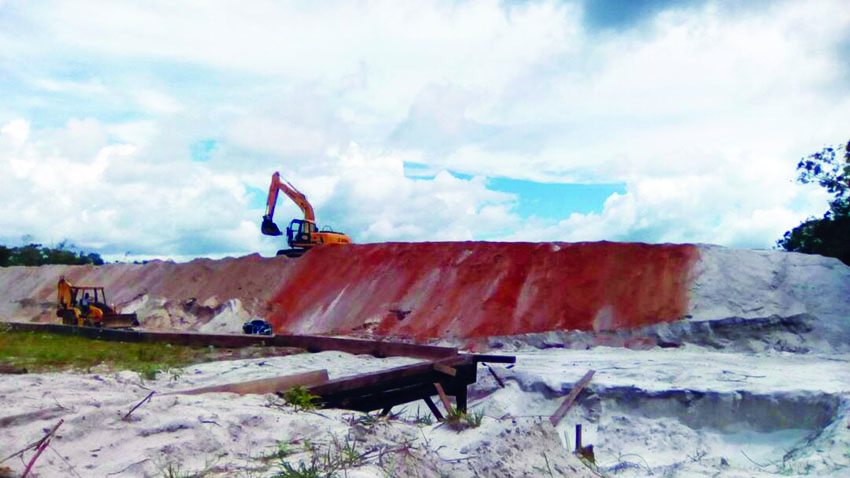 Persaud, who has captained Guyana to many a Caribbean titles over the years – Guyana are the current defending Short and Long Range Caribbean Champions – has disclosed that competing on home turf for the 150th anniversary as host of the West Indies Fullbore Shooting Championships will be an honour.
He informed that the likes of Lennox Braithwaite, Ransford Goodluck, Dylan Fields, Leo Romalho, Ryan Sampson, Terrance Stuart and others are getting ready to get back in the trigger groove as they get ready to welcome the top nations of the world including Australia, Great Britain and the Caribbean to Guyana.
"We have been hard at work over the past few months adding a different touch to the ranges at Timehri in terms of upgrade which has been very successful. They works would have been carried out by the shooters themselves in conjunction with the Guyana Defense Force and we are very thankful for their cont8inued support."
Noting that the shooters are now getting into second gear, Persaud said that the first practice shoot this Sunday will be held at the 300, 600 and 1000 yards ranges on the Eastern half the ranges.
"These are the banks that are almost ready for October. Whilst the ranges are not 100%complete. The team must commence training now.
The GuyanaNRA wishes to express thanks to COS Brigadier Patrick West and the high command of the GDF for their support and assistance during the reconstruction and rehabilitation of the Timehri Rifle Ranges."