It is still too early to tell if the absence of a Chairman of the Guyana Elections Commission (GECOM) would have an impact on the preparation for Local Government Elections (LGE), Communities Minister Ronald Bulkan has said.
LGE is constitutionally due to be held by December 2018, but the Minister said there has been no communication from the elections body, that it could need more time for the holding of LGE, given the current circumstance.
"The Administration is on record repeatedly saying that under its watch, LGE will be held once they are constitutionally due". He said however, that if there is going to be a stalemate over the appointment of a GECOM chair, "it is too early to pronounce on that".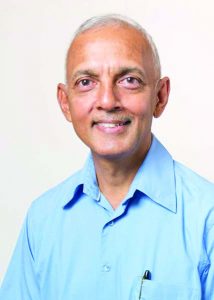 GECOM has been without a Chairman since February 28, 2017, when Dr Steve Surujbally stepped down after 15 years at the helm.
Since then, Government has been unable to select a replacement, although the parliamentary Opposition has been presenting lists of nominees as is constitutionally required.
Last month, Opposition Leader Bharrat Jagdeo said he had commenced the process of preparing a third list of nominees for the post of GECOM chair to be submitted to President David Granger. At least 10 persons had been shortlisted.
President Granger had rejected the second list of nominees on the basis that it was "unacceptable" in accordance with Article 161 (2) of the Constitution. The first list submitted by the Opposition was also rejected on that very basis, but with no detailed reason given.
The President's interpretation adumbrated that a current or sitting Judge or someone eligible to be a Judge in Guyana or the Commonwealth Caribbean is preferred to be appointed as Chairman of the electoral body. The Opposition's contention, however, is that the Constitution clearly contemplates two categories of persons for the post: "Firstly, a High Court Judge or an Appellate Court Judge; a former High Court or Appellate Court Judge, or a person qualified to be a High Court or an Appellate Court Judge. Secondly, or (disjunctive), any "fit and proper" person.
The President subsequently amended his position to include his 'criteria' that the GECOM Chairman must not only be a Judge, but must not be an activist or member of any political party, among many other provisions.
Following the rejection of the second list, a consultation was held between Jagdeo, Minister of State Joseph Harmon and Natural Resources Minister Raphael Trotman, former Attorney General Anil Nandlall and PPP/C parliamentarian Irfaan Ali.
It was agreed that in the event that the third list is rejected by the President, a high-level team would be established, representing the President and the Opposition Leader, to begin working instantaneously on exploring modalities to bring a resolution to the matter.