Charandass probe
Police Commissioner Leslie James on Friday remained tight lipped on several aspects of the investigation against former Alliance For Chance (AFC) Member of Parliament Charrandas Persaud, but did indicate that it centres around allegations of bribery and gold movement out of Guyana.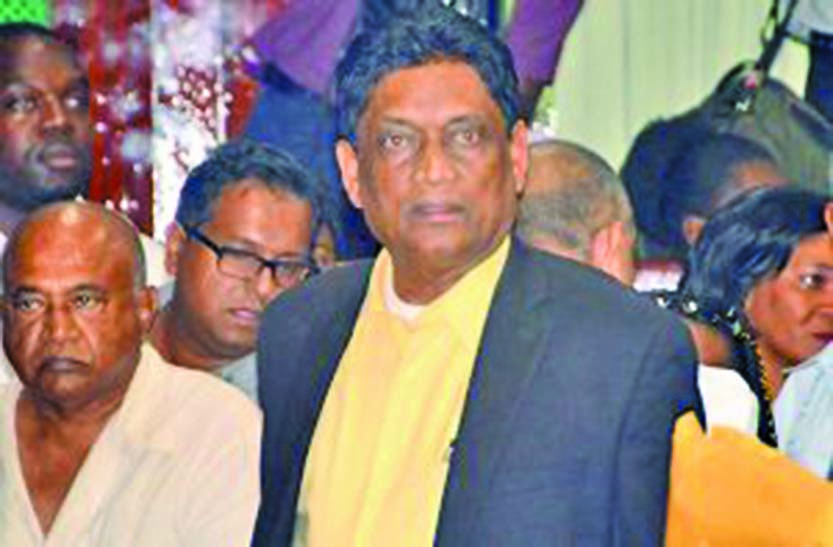 When asked where the Guyana Police Force's investigating team has been able to successfully link Persaud to the allegations which are being investigated, James said, "the word 'link,' I would not use that; I would say that this matter is a matter of national security. The last time I spoke, I did say it is a former Member of Parliament that is under investigation; but in terms of 'link,' I would not use such a phrase, such a word, because what we are doing is gathering evidence at this time."
In terms of the investigation, the Top Cop was unable to give a progress report, but noted that the Police have made substantial headway, and based on the information they have, it may require them to speak to Persaud.
Persaud created history in Guyana's Parliament on December 21, 2018 when he voted in favour of Opposition Leader Bharrat Jagdeo's motion of no-confidence against the Coalition Government, and has since taken up residency in Canada, where he is also a citizen.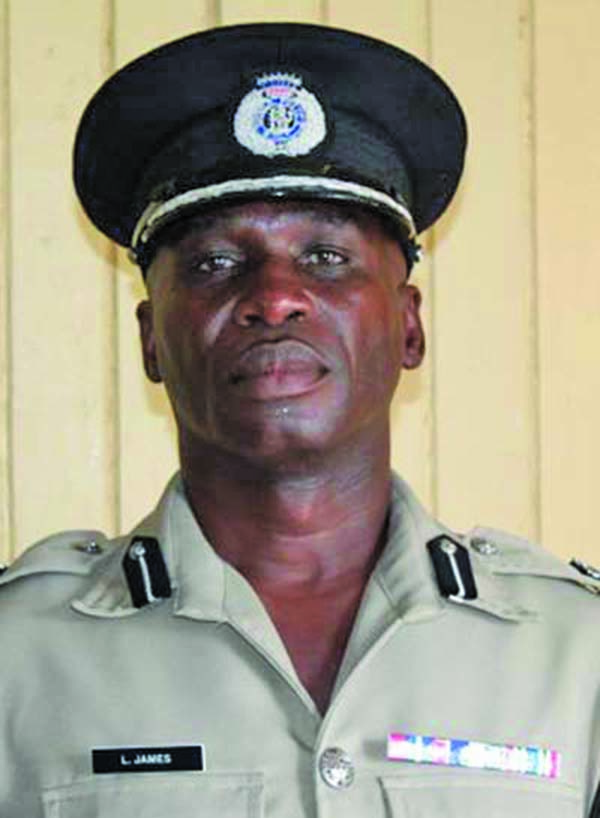 In response to that, James told the media on Friday that, if the need arises, the Guyana Police Force, and by extension the Government of Guyana, would seek an extradition order for Persaud to return home to face questions.
While remaining tightlipped on several aspects of the investigation, and even outright refusing to answer questions from the media, the Police Commissioner informed that at this time the investigators have been collecting statements from a number of persons, and that the investigation is a spiral one, meaning that whatever leads come up they will be pursued.
Persaud is being accused of collecting a bribe for his yes vote in the National Assembly and of attempting to purchase US$1 million in gold from a dealer. The Police have so far interviewed a number of gold dealers, whom James claimed have given corroborating evidence. However, in the interest of national security, he declined to state whether any Government officials or Members of Parliament have provided the Police with a statement.
"I am saying that this is an allegation, I am not saying that it was actually done. I am saying it is an allegation that something pertaining to gold, plans to move gold out of Guyana…," James said.
However, when asked whether the plans to purchase gold counts as a criminal offence, the Top Cop would only say, "Well, plans can be part of…well, let me tell you that a criminal offence must have actus rea and mens rea; once both (are) present, it is a complete crime. I am just saying that actus rea must be present together with mens rea, that is when a crime is complete, and that is not to be determined by the Police; that is to be determined by the legal person we are submitting our reports to."
Impartial
Commissioner James said the investigation they are conducting is completely impartial, despite Public Security Minister Khemraj Ramjattan admitting to directing the Top Cop to start the probe.
"This is an impartial investigation. If it becomes necessary for us to have a request (for Persaud) to come back, we will do that. I would not say if it is linked to any crime or anything. We are not seeking to manufacture anything, so whatever is being given to us we will take and (then) go forward with our investigation…. What we have are statements which (embody) certain things which I would not disclose for certain reasons…He is innocent until proven guilty," the Top Cop stated.
On Wednesday, Ramjattan admitted that he initiated the ongoing probe against Persaud.
When asked about that on Friday, James refused to respond to the question. Instead, he said, "That is an internal matter between myself and the honourable minister. If he (said) that, he must know what he is saying. I will not get involved with whether he spoke to me and whatever it is."
Meanwhile, Jagdeo on Thursday said his Party had not paid any money, and as such called for an independent investigation to be conducted. The December 21, 2018 vote led to effective toppling of Government, since the Cabinet is meant to resign and the President has to call elections in 90 days unless two-thirds of the National Assembly agrees otherwise. When asked about an ongoing investigation, Jagdeo told reporters he would only consider it if it comes from an independent probe, preferably done by an international body or expert.