Guyana Floodlights Softball Cricket Association (GFSCA) will begin their quest for the elusive Toronto Cup softball trophy from today when action bowls off in the 2017 Toronto Cup 2 tournament at Ashtonbee venue, Scarborough, Toronto.
Having participated at the inaugural white ball 20-over tournament in 2015, one of the GFSCA teams featured in the final against Canadian side Our Own Cricket Club but this time skipper Ricky Deonarain is confident the boys can be the champion unit.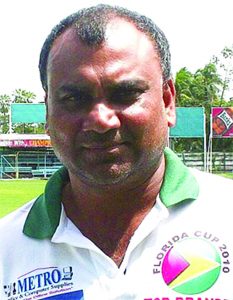 Deonarine stated during the team's final practice session on Wednesday in Toronto that the side is high in confidence and with seven other teams competing for top-honours in the Masters' division, the experienced right-hander feels there will be stiff competition.
However, he is confident that once they apply themselves in every department of the game, success can be achieved.
"We have to play very good cricket from the beginning. We are very familiar with the other teams from both in Canada and USA, but we have got to be on top of our game, Deonarain stated.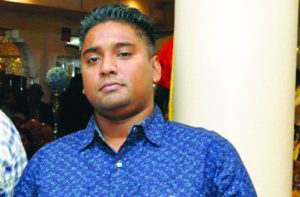 The fixture for the three-day tournament was expected to released last evening at the opening ceremony which was held at Tropical Nights Restaurant and Lounge. The teams for both Masters and Open Categories were informed of the tournament's rules and playing conditions.
The preliminary round matches are slated for today while; the semi-final actions will be contested tomorrow with the finals on Sunday at the University of Toronto Soccer ground, Scarborough Campus.
Deonarine acknowledged that even though the weather conditions in North America do play a big part on minds of players he is ready to face any challenges on the field.
In the Masters' division, a new champion to be crowned on this occasion after Our Own will not be participating owing to some internal problems according to their skipper and versatile all-rounder Bobby Parasnauth.
Meanwhile, Parasnauth will be leading an Open side called Sunshine and the Canadian-based Guyanese is very much upbeat of lifting the trophy Sunday afternoon.
Former Guyana youth player Eyaaz Mohamed, who will be skippering a Canadian Open team, Rems-Tech, is also confident his boys will be able to churn out good performances and ultimately cart off the main prize.
Former Guyana opening batsman Andrew Gonsalves will captain one of two teams from New York. Gonsalves will have former Guyana skipper Damodar Daesrath in his lineup.
New York Enforcers are the reigning champions in the Open category but they also would not defend their title due to unforeseen circumstances. GFSCA team reads: Rickey Deonarain (captain), Ramo Malone (vice-captain), Uniss Yusuf, Lloyd Ruplall, Ravi Lutchman, Jagdish Persaud, Tulshi Lutchman, Neraj Narad, Pooran Singh, Huks Lutchman, Ago Gopaul, Kenrick Persaud, Jailall Deodass, Pithamber Maharaj and Ramesh Sunich. go Gopaul, Kenrick Persaud, Jailall Deodass, Pithamber Maharaj and Ramesh Sunich. (Ravi Madholall in Toronto)