– Sankar highlights day with 4-12
The Transport Sports Club (TSC) was blessed to have fielded 3 teams in 4 practice matches on Saturday 20th February 2021: A 2nd Division team played at QC vs a QC 2nd Division team and won the match; an under-19 team mixed with under-15 and under-17 players contested a match against an MYO team at the MYO ground and lost by about 35 runs; and an under-17 team played a day match versus an under-17 South West Side team from Essequibo in a 35 overs match at DCC ground and won; and played against the same South West team from Essequibo in a 20-over match under lights at DCC and won again.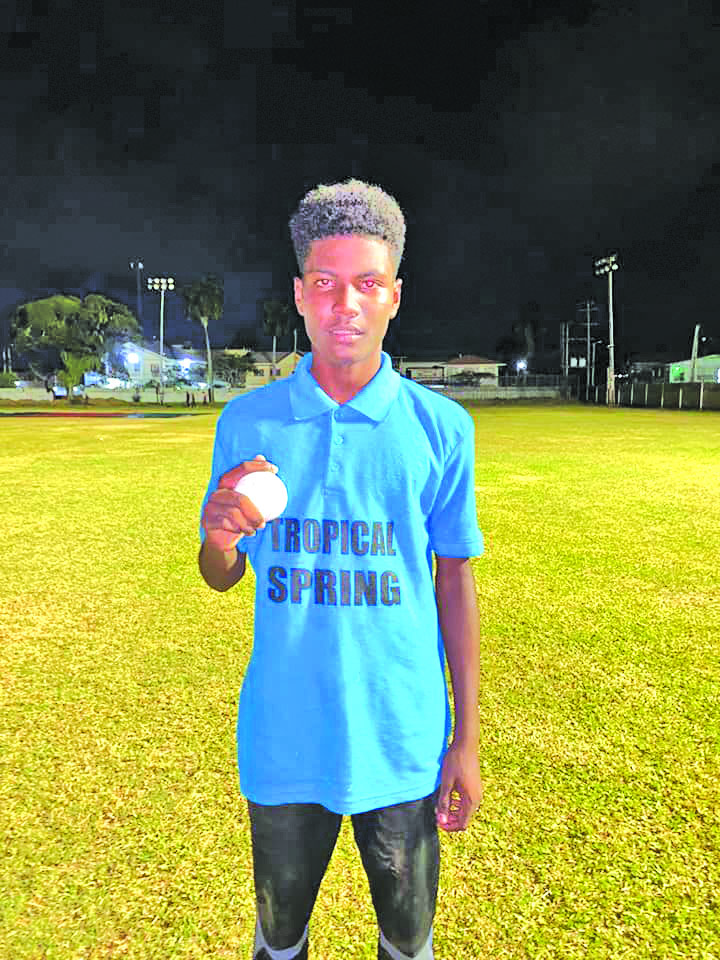 In the day match (35 overs), Transport youths won the toss and elected to bat. They recorded 182 runs for the loss of 8 wickets in 35 overs. Jerimiah Hohenkirk scored 23, Ryan Latif 22, Alvin Mohabir 22, Shaquan Walers 27, Kelvin Gordon 31 and Gabriel Rookhum 12 as the main scorers.
Bowling for the South West Essequibo Team, Myhiem Khan, on loan to the South West team, took 2 for 43, and Romeo Deonarain took 2 for 19. In their turn at the crease, the Essequibo team were bowled out for 125 runs scored in 24 overs, with Ronaldo Scouten scoring 12, Aaron Mohabir scoring 21 and Arian Persaud scoring 20.
Bowling for Transport, Reaz Latif, the second to last son of veteran softball player Richard Latif, took 2 for 5. His brother Riyad Latif took 2 for 19. Captain Alvin Mohabir took 2 for 11, and Dave Mohabir and Shaquan Walters each took a wicket.
In the day/night 20-over match, the teams donned coloured clothing. The Transport team wore blue and the South West Team wore black. Strengthened with the inclusion of Stephon Sankar and John Persaud, Transport were inserted to bat in twilight conditions, while the South West Team was strengthened with the inclusion of Thaddius Lovell and Aryan Persaud.
Transport registered a score of 109 for 8 in their 20 overs on a difficult track, the outfield of which was a bit heavy. Shaquan Walters made a quick 24, with 3×4, and Ryan Latif composed 22, with 4×4. Those scores held the innings together, while extras contributed a healthy 29.
Bowling for South West Team Essequibo, Aryan Persaud took 3 for 11 from his 4 overs, and Romeo Deonarain and Mark Mohabir each took 2 wickets.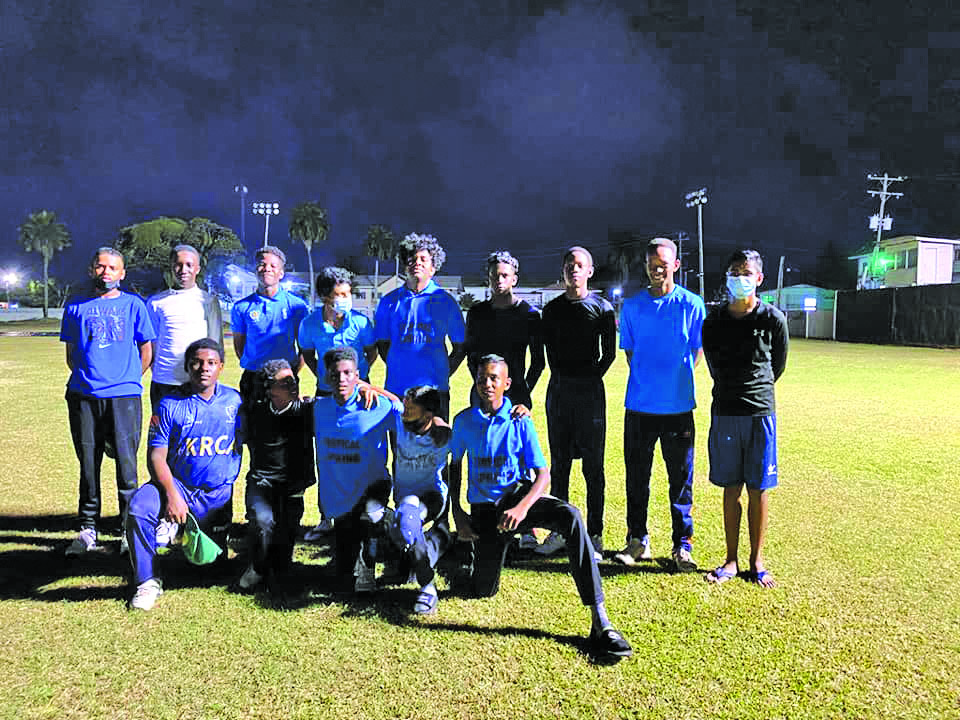 The South West Team were, however, bundled out for 72 runs scored in 15.2 overs. Thaddius Lovell was run out for 13, which included 1×6, and Shawn Vieira chipped in with 11 runs. Extras boosted the score with 18.
Bowling for Transport, Stephon Sankar took 4 for 12 from his 4 overs, and Dave Mohabir took 3 for 9 from 3.2 overs. He bowled the last 2 batsmen to leave himself poised for a Hat Trick the next time these two teams meet.
These two matches were played in good spirits, and both sides showed excellent fielding and bowling.
The Transport Sports Club hereby extends gratitude to curators Linden Lyte and Sammy for the preparation of the pitch, since cricket was not played there in nearly a year due to the pandemic. Gratitude is also being extended to Umpires Andre Hurry and Stephen Josiah for a job well done.