Michael Taylor, a 35-year-old man who is accused of getting married for a second time while being married to another woman is currently on trial for bigamy at the Georgetown Magistrates' Courts.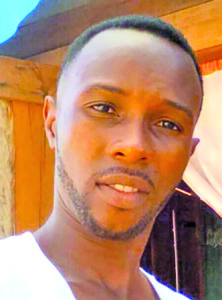 His first wife, Shena Somerset, and several ranks of the Criminal Investigation Department (CID) have already testified.
Taylor, of Soesdyke, East Bank Demerara (EBD), a father of two, had denied the charge when it was read to him on May 22, 2020.
The charge stated that pursuant to Section 83 (1) of Criminal Law (Offences) Act, "Everyone, who being married, marries any other person during the life of the former husband or wife, whether the marriage takes place in Guyana or elsewhere, shall be guilty of a felony and liable to a term of imprisonment for seven years."
It was reported that his first wife informed the police of the development after discovering that her husband had gotten married to another woman in February without legally filing for a divorce.
Taylor and his first wife tied the knot in August 2015, but their relationship has been quite a rocky one.
The couple separated in November 2019, which saw Taylor moving out of the marital home and going to live with another woman.
The man's first wife claimed that she had no contact with Taylor since then.
Nevertheless, after receiving news that her husband was remarried, Somerset went to the Registrar's Office at the Guyana Post Office Corporation (GPOC) and sought advice.
There she was told that he had committed a crime and the police were contacted. Taylor and Somerset are currently engaged in a court case over his failure to support his children financially.
Somerset said she was forced to summon her husband to pay child support since he stopped maintaining his children.
The man is currently in three months default on payments, totalling some $97,000. Taylor will make his next court appearance on August 20, 2020.