A 52-year-old man, who was convicted five months ago for murdering his ex-lover, her boyfriend, and her stepfather, is seeking to have his convictions overturned by the Court of Appeal.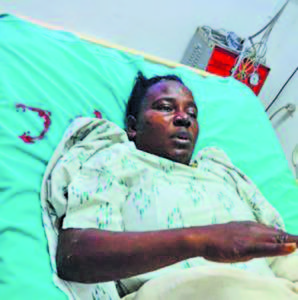 The convicted killer, Gavin Graham, of Linden, Region 10 (Upper Demerara-Berbice), was on February 28, 2020, given a life sentence by Justice Sandil Kissoon at the Demerara High Court on three counts of murder, after being found guilty of the offences by a 12-member jury.
The 12-member jury had found him guilty of murdering his ex-lover, Tabola Abrams, 39, her new lover, Shawn Whyte, and the woman's 68-year-old stepfather, Clifford Sampson.
Graham has applied to the Court of Appeal (COA) seeking leave to file an appeal against the conviction and subsequent life sentence imposed by Justice Kissoon.
However, the time has elapsed for the filling of his appeal. As appeals are mandated to be filed within 14 days of a conviction.
It was reported that on January 2, 2015, Graham set alight Abrams' Lot 636 C Field Sophia, Greater Georgetown home, after she refused to reconcile their rocky relationship.
At the time, the now dead woman was in a new relationship with Whyte.
On the fateful day, Whyte had visited the woman when Graham lit the house on fire and locked the doors to ensure they could not escape. Both suffered severe burns about their bodies.
Abrams' stepfather, Sampson, who also resided in the home, had attempted to escape from the inferno but he suffered burns to almost 90 per cent of his body.
The trio died at the Georgetown Public Hospital Corporation (GPHC) after being rushed there by neighbours.