— will conclude on Sunday
Excitement galore is highly anticipated for today, when the inaugural Canada Softball Bash commences at various venues across the Greater Toronto area.
Six teams will be in action in the 10-10 two-day extravaganza, and more than $5,000 are up for grabs.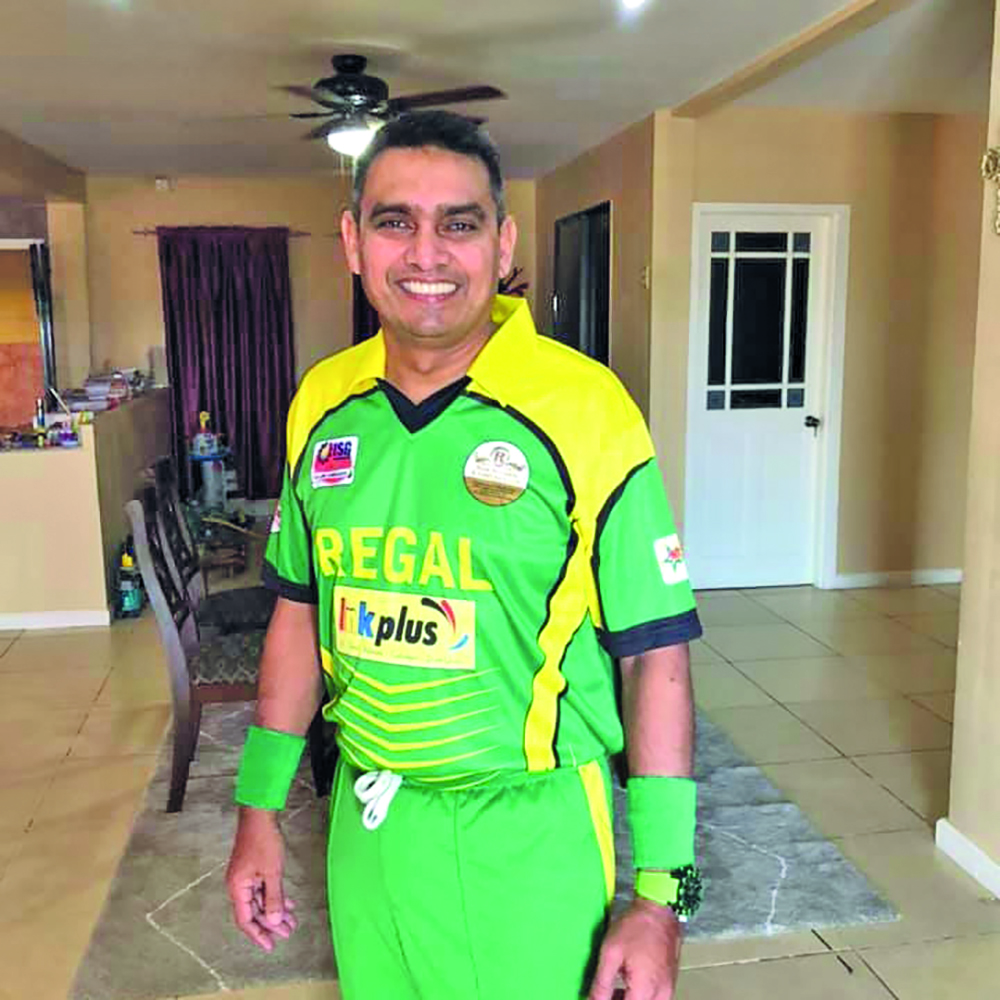 Individual prizes are also up for grabs, while a specially-made diamond ring will be given to the person adjudged "player of the tournament".
This white-ball tournament will be run under the auspices of Softball Cricket Canada, and Club President Rajesh Willie is excited and optimistic that two fun-filled days of softball cricket are in store. With all softball cricket competitions for 2020 having earlier this year been cancelled because of the COVID-19 pandemic, softball fans can enjoy some fun and frolic when the first ball bowls off at 10hrs today with two matches.
"We [are] definitely excited to run off this two-day Canada Softball Bash. I can assure fans that we have some exciting cricket, because there will be many quality softball players on show. We know it is a difficult time, but all COVID-19 restrictions and guidelines will be followed," Willie related.
He said teams were selected on a draft base, and that would certainly make it interesting and intriguing at the same time.
"It is about giving opportunity to players of all ages. We want to make this an annual affair, and it will be done only on a draft basis, because I think it makes the two-day tournament very competitive as well," Willie stated.
He further mentioned that, in 2021, overseas teams would be participating, and that would add greater value to the softball tournament.
He anticipated it would be mandatory that each team have two under-20 players, and said that while on this occasion there would be round-arm and flip bowling, every team must bowl two overs of round-arm.
The six teams competing this year are: Canadian Legends, Double Trouble, Northern Warriors, Lara 11, Toronto Softball Cricket Club, and Super Kings.
The preliminary round along with the playoff matches will be played in Scarborough, while the championship game on Sunday afternoon is billed for Greenbriar ground in Brampton.
In the first two fixtures at 10:00am, Legends will confront Double Trouble at Woburn ground; and at West Hill Collegiate venue, Warriors and Lara 11 will do battle.
Meanwhile, Willie took the opportunity to inform that interested persons can contact him on 647-408-4660 regarding next year's competition, which will have Cdn $10,000 for the winner. There will be an auction as well.
Some of those sponsoring this event are Softball Cricket Canada, Tropical Nights, Windies Restaurant & Bar, AP Staffing, Omesh Jewelry, JDG Tooling & Automation, Cabana Restaurant & Lounge, Dent Wizard, I Saw That On TV, Canadian Surplus Guyana, Fusion Restaurant, RR CPA Professional Corporation, RRW Accounting Solutions, Alarm TechZ, Bhowan Persaud – Century 21 Regal Realty and Cynthia Singh -Realtor.