The University of Guyana (UG) Inter-faculty Track & Field Championship billed for October 19 & 20, 2016 has been rescheduled to Semester II of the current academic year, to coincide with the semester break. This is according to a press release issued by the tertiary learning institution on Wednesday.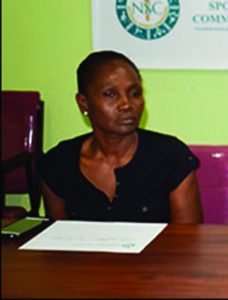 The release further stated that, the decision to postpone the athletic meet was taken as a result of the unavailability of a suitable venue. The event was originally scheduled to be hosted at The University of Guyana Turkeyen campus, however, on examination by the Athletic Association of Guyana (AAG), the ground was deemed technically unsuitable, therefore, the required sanction from that Association for the meet would likely be withheld. An alternate and suitable off-campus venue could not be secured for the scheduled week of the semester break in the current semester.
According to Sport Organiser of the University of Guyana, Lavern Fraser, "The UG sport ground is plagued with the perennial problem of flooding which impedes a regular schedule of maintenance and preparation. However, the Sport Department in collaboration with the Administration will work to ensure that the ground is technically approved for the hosting at the rescheduled time."
The Administration humbly apologises for any inconvenience caused.