As Guyana continues to place emphasis on food and nutrition security, the Agriculture Ministry and the University of Guyana is seeking to establish a food and nutrition security institute.
At the consultation exercise, which was recently held at the Marriott Hotel, Agriculture Minister Noel Holder stated that much emphasis is being placed on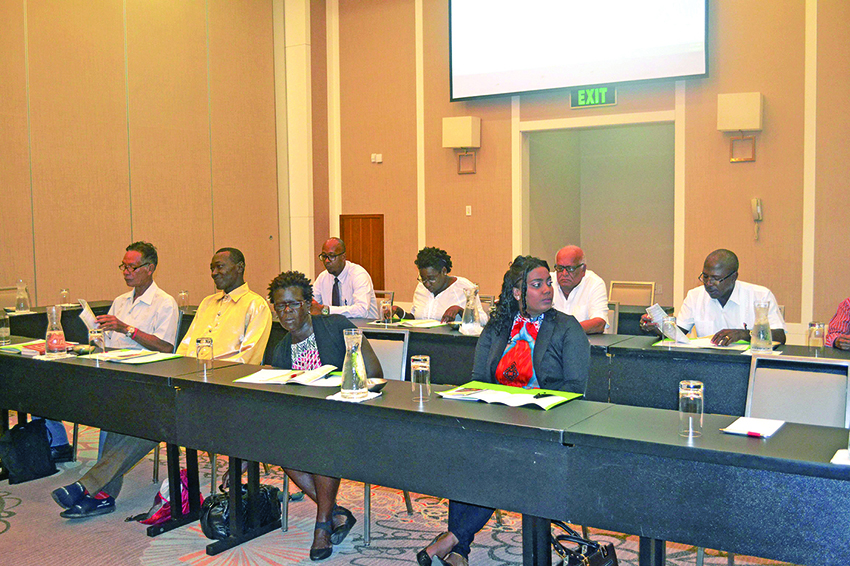 strengthening food and nutrition security in the Caribbean and Government continues to plug an immense number of resources into strategies aimed at strengthening such areas.
"With an investment of over US$60 million in agriculture over the past decade, Guyana has been addressing all areas of food security from the reorganisation of the support systems, legislative upgrades, stimulation of production, implementation of new standards such as Good Agricultural Practices (GAP), to the introduction of Good Manufacturing Practices and HACCP in the Agro-processing industry," Minister Holder said.
With international statistics depicting the high prevalence of malnutrition, Minister Holder also echoed the call for new strategies and ideas to be developed, adding that revisiting old ideas and the development of new technologies to increase productivity is essential to combat this phenomenon. "New systems to combat post-harvest losses, new ways of thinking to develop Food Safety Systems to not only to protect consumers' health but to reduce spoilage and increase the shelf life and storage of foodstuff must also be developed." Holder noted
The meeting focused on highlighting pressing food and nutrition insecurity challenges, which include poverty, uneven economic growth, unhealthy diets leading to increasing prevalence of nutrition-related chronic diseases and stability issues possibly related to climate change.
Meanwhile, Vice Chancellor of the University of Guyana, Professor Ivelaw Griffith said agriculture should not be forgotten since areas like oil and gas are mainly being focused on.
"As the nation pursues energy and gas, we must not neglect agriculture. The pull to oil and gas usually results in push away from agriculture. I hope we do not fall victim to this push and pull factor. As a university, we must ask ourselves – are we doing what we need to do to address the clear and present dangers of food and nutrition insecurity? Universities have the responsibility and are obligated to deal with these issues," Griffith stated.