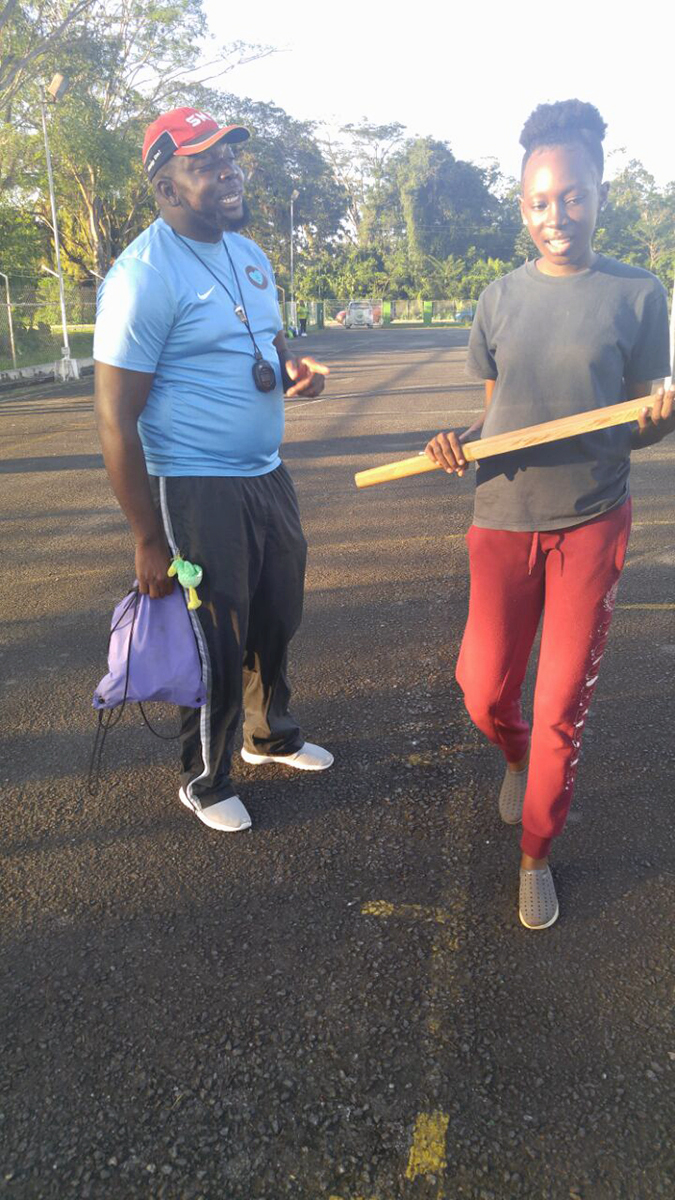 Kenroy Joseph, current coach of the University of Guyana (UG) Cricket Team, has by no means accomplished the extraordinary, but he believes his side can do well in the upcoming T20 tournament in neighbouring Suriname.
Joseph is currently preparing the squad for the 2nd Cyril Bonar Memorial T20 Cricket Competition, to be held at the DR Snelle Park in Suriname from September 22-23.
Joseph, a former cricketer for Demerara Cricket Club (DCC), played cricket for the club in 2006 before retiring in 2015.
Upon his retirement he worked as cricket team manager at the University alongside team coach Clive Grimmond. In December of 2017, the mantle was passed to Joseph, who has now assumed the role of coach for the student side, a role he has graciously accepted.
Asked about his coaching methods, Joseph said, "Many coaches don't understand the human aspect of coaching — understanding each player; you have to show respect to gain respect".
Joseph credits Grimmond with showing him that everyone plays a role in the development of sport. That, he said, has assisted him in his interpersonal skills to be the coach he is today.
Joseph also relayed to Guyana Times Sport that his relationship with the team is more than coach and team, but is more of a brotherhood, because the team and he respects and understands each other, and this makes it easier to coach the team.
He also said this method works because it can be seen in the performance and success of the team since he has taken over. The team has played ten games and lost one, giving then a 90% success rate.
The team is currently on a 6-win streak in the NBS 40-overs 2nd Division tournament.
In his closing statements, Joseph advises any young player to firstly develop a love for the game and understand what role they play in the game.
The student side will leave the shores of Guyana on Thursday September 20.