…rescinds instructions to students
The University of Guyana Students' Society (UGSS) has moved to rescind its previous statements, which resulted in a dispute between the body and the Economics Department Head.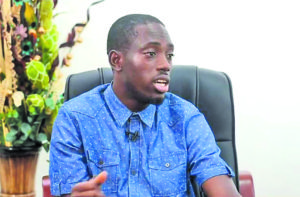 The student body had initially published a notice to students, informing them not to conduct the Macro Economics (ECON 1200) survey. Some students had alleged that their concerns were not being addressed, to which UGSS had responded.
However, in a statement which posited that they will issue complaints via protocols established by the institution for such, an apology was forwarded to the Head of Department.
The UGSS had contended that the lecturer of the subject, and by extension the Department Head, would have disregarded previous concerns by students during the last examination – a situation which ended in shambles.
After the last encounter, the body said the oppressive nature of the situation is the main reason for resisting new instructions. It went on to say that until the survey is adjusted to capture the concerns of students and "realistically" address them, the survey will remain undone.
In highlighting details surrounding the matter, the lecturer responded by saying in a social media post that he would have offered students the option of writing the exams at a later date until their issues were ironed out.
Since the closure of campuses due to the COVID-19 pandemic, online classes were facilitated in what was dubbed a 'safe mode' operation. It is the only platform where lecturers and students can communicate to finish the courses, since the university's two campuses were completely shut down with exception to security.
In a statement, it was indicated that this complete restriction became effective for security reasons. This means students, faculty members, and auxiliary staff will not be allowed to enter the gates.
This inflexible condition will continue until stakeholders are advised further by UG's administration. Since the lockdown, staff members and other key personnel were working as usual.
The University community is reminded to keep checking official channels: UG website, HRMIS and SRMS for updates. With the University closed since mid-March, it is unclear when classroom activity will resume.