A male pedestrian, who is yet to be identified, was last evening killed in an accident on the Better Hope Public Road, East Coast Demerara (ECD).
The fatal crash occurred at around 20:20hrs as the pedestrian was crossing the road.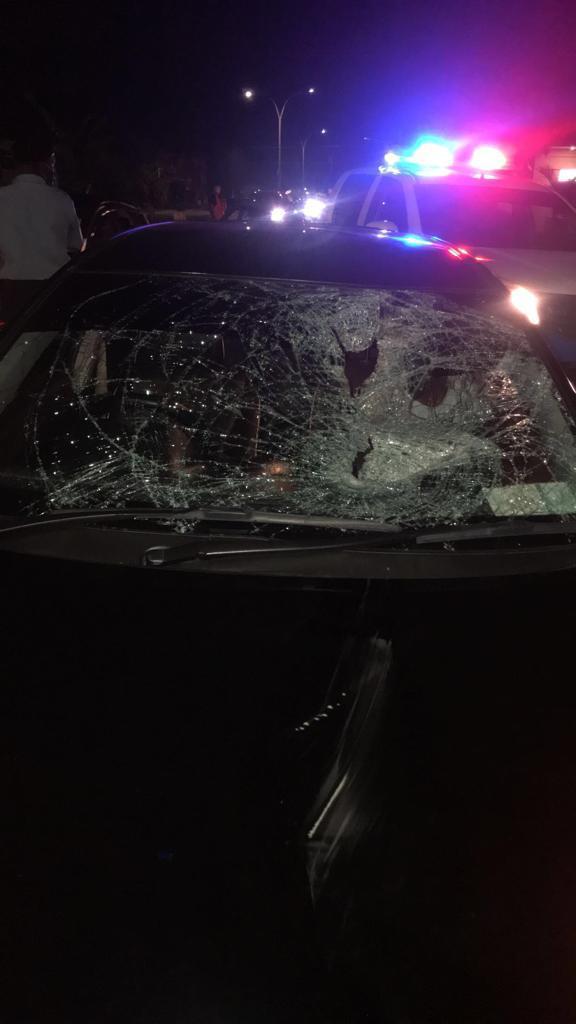 The 23-year-old driver of motorcar PZZ 9593 alleged that the pedestrian suddenly walked across the road and into the path of his vehicle. As a result, the front of the car collided with the pedestrian causing him to fall onto the road surface where he received injuries to his body.
The victim was picked up in an unconscious state by the police and taken to the Georgetown Public Hospital where he was pronounced dead on arrival.
A breathalyzer test was conducted on the driver but no trace of alcohol was found.
The driver is presently in custody assisting with investigations.