A US-based Guyanese couple was on Monday morning killed in a fiery accident in New York (NY).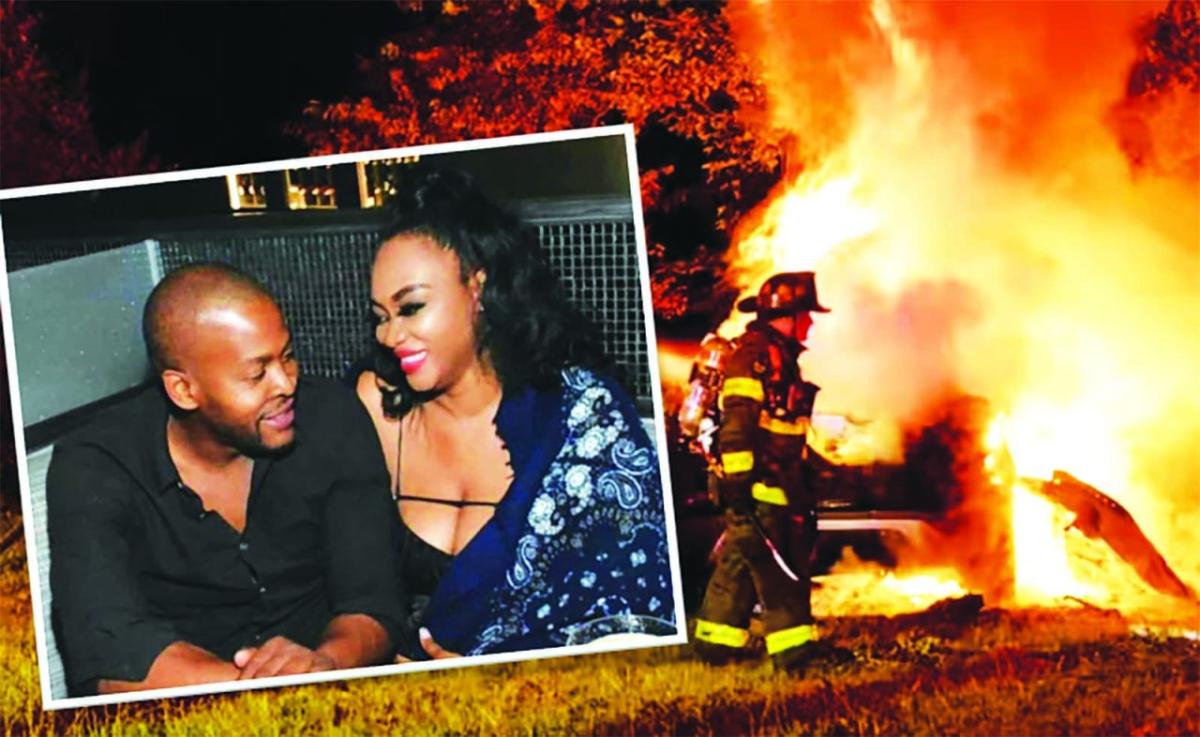 Dead are 45-year-old Travis Williams and 35-year-old Shenella Braithwaite. The accident occurred at about 01:14h in Suffolk County, New York.
According to a New York Police report, their ranks were called to the Southern Parkway, Eastbound, in the town of Islip for a report of a car crash.
When the troopers arrived, they said a Land Rover SUV was observed against a tree, fully engulfed in flames. At the time, it was being driven by Williams.
Preliminary investigations revealed that Williams was traveling at a high rate of speed when he lost control and went off of the road, slamming into a tree.
As a result, the car caught afire. Emergency services responded within minutes and Braithwaite was taken to the Good Samaritan Hospital, NY, where she later died. Williams was pronounced dead at the scene.
Investigations have been launched into the crash.
Meanwhile, on social media, family and friends of the victims were seen offering condolences to the parents of the now-dead couple.
One person said: "Since I've woke up and heard the bad news of my beautiful home girl passing my head can't stop hurting me. Called you and sent a message with only one tick. It's like it's so unreal to see all these reposts of you as I scroll through FB…".