The Essequibo Chamber of Commerce and Industry (ECCI) held its annual dinner at the Anna Regina Town Hall on Saturday Evening where US Charge d'Affaires and Ambassador (acting) Terry Steers Gonzalez called on Venezuela to respect the treaty signed in Geneva on February 17, 1966 in resolving the Guyana/Venezuela Border controversy.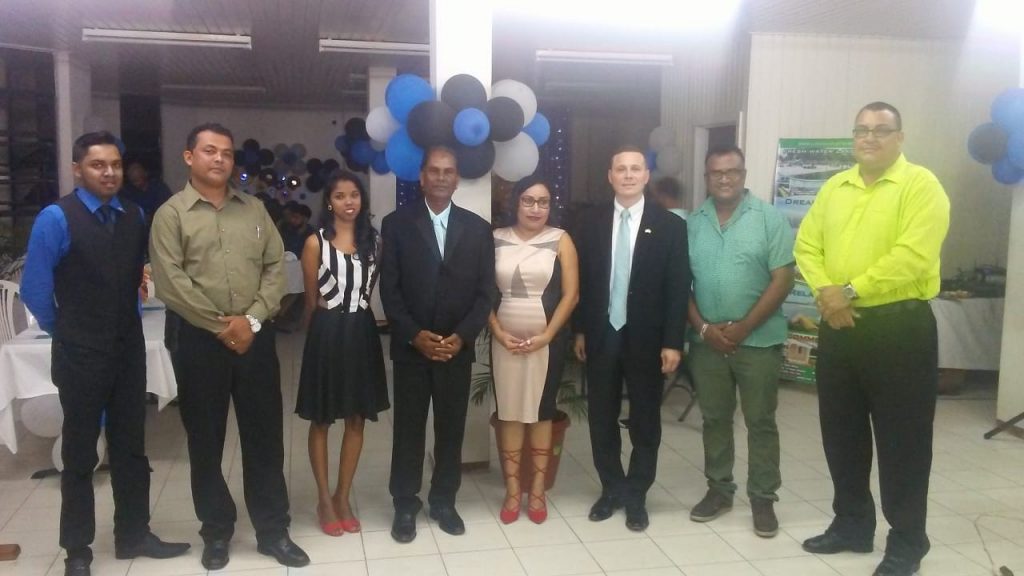 In addition, he said with the discovery of oil, Guyana can soon become an oil-rich nation, while reiterating that if the industry is not monitored as it should, it can be a failure.
He warned that politicians should not get involved and the Government should have a Natural Resource Fund, which must be transparent, enviable and nonpartisan and should be managed by an independent body.
The US Charge d'Affaires noted that there will be an imaginable amount of revenue coming into Guyana and with good financial management, Guyana can become an oil-rich state and ultimately transform the country.
Meanwhile, ECCI President Suean Seewnarayan also echoed the call for a well-planned and organised oil industry.
Meanwhile, Regional Chairman Devanand Randatt said after a series of meetings with the regional heads of the security forces – Police, Army and fire – he was assured of a peaceful and crime-free holiday season.
Furthermore, Randatt told the gathering that after meeting with the Guyana Power and Light (GPL), he was also told that there will be a stable flow of electricity during the season.