…elections declaration of results "long past due" – Mike Pompeo
The United States of America's Secretary of State, Mike Pompeo on Wednesday said he has instructed the Department of State to ensure that those responsible for undermining democracy in Guyana are held accountable for their actions.
He made the statement while addressing the US media and commenting on the situations in Guyana, Suriname and Venezuela. Pompeo, before turning his attention to Guyana, congratulated the people of Suriname for the smooth transition of power following their elections.
"It has now been four months since Guyana's elections and it is long past due for a peaceful transition of power. Caricom and the OAS have certified the recount results and should get on with it. I've instructed my Department to ensure those who undermine Guyana's democracy are held accountable," he said.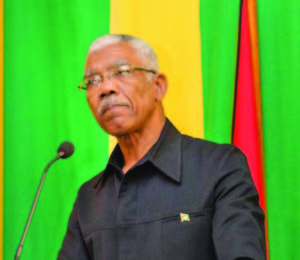 Pompeo has been consistently calling for respect of the will of the people and the peaceful transition of power based on the results emanating from the Caricom-observed national recount of ballots.
"The United States continues to stand for democratic values in the hemisphere. We look forward to a quick and credible conclusion to the vote recount in Guyana," Pompeo said back in June.
The Secretary of State, who once served as Director of the Central Intelligence Agency (CIA), has also been on record calling for the A Partnership for National Unity/Alliance For Change (APNU/AFC) caretaker Government to respect the will of Guyanese voters.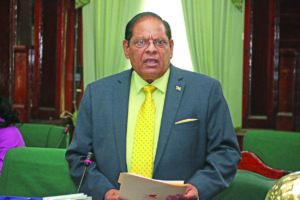 Since the March 2, 2020 General and Regional Elections, the US has expressed its commitment to ensuring that the process is transparent and credible.
Following the two fraudulent tabulations by Region Four (Demerara-Mahaica) Returning Officer Clairmont Mingo, the US Government warned election authorities "to follow accepted procedures and allow international observers to verify the results".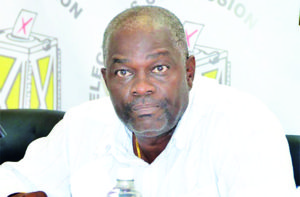 US Ambassador to Guyana, Sarah-Ann Lynch reminded that the threat of sanctions still hung over Guyana's head should a President be sworn in based on electoral fraud. Lynch had explained that sanctions ranged in seriousness from targeted measures, such as individual visa restrictions, to financial measures that could impact the economy.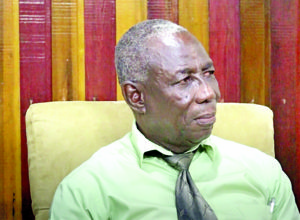 "You've seen some of the statements coming out of Washington. Secretary Pompeo. Assistant Secretary (Michael) Kozak. The National Security Council. They have been very strong. And Secretary Pompeo did point to serious consequences if the democratic process, the rule of law, and the principles of democracy, are not followed in Guyana," Lynch had said.
The recount results for Region Four were certified only back in June, showing the People's Progressive Party/Civic (PPP/C) with 80,920 general votes versus APNU/AFC, which gained 116,941 votes.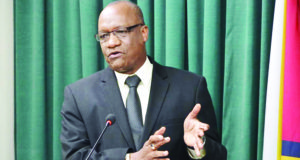 The recount figures showed that 460,352 valid votes were cast and the PPP/C secured 233,336 while APNU/AFC got 217,920 votes.
However, Chief Elections Officer (CEO) Keith Lowenfield, who has since had private criminal fraud charges filed against him, submitted a report that slashed the PPP/C's number to 166,343 and awarded 171,825 votes to the APNU/AFC ultimately reducing the total number of valid votes to 347,509. That means that he unilaterally invalidated over 115,000 votes.
How Lowenfield arrived at those numbers is a question yet to be answered. Nevertheless, he has defended his actions, noting that he acted in accordance with the laws and more so, the Court of Appeal ruling on June 22. He went as far as saying that he was a constitutional officer and answerable to no one. However, it has since been established that Lowenfield was not a constitutional officer as he claimed but rather a statutory officer.
Freezing of personal bank accounts, visa revocation
Only on Saturday, Washington-based political consultant Jose Cardenas, who has worked with the US State Department, urged Guyana to be cognisant of the seriousness of even the threat of sanctions.
Cardenas served in senior positions in the US Department of State, the National Security Council, and the US Agency for International Development, where he served as Acting Assistant Administrator for Latin America and the Caribbean.
He spoke of some of the different forms sanctions could take, including visa restrictions, which could be applied if the democratic will of the people was thwarted.
"If there is someone that contrives to thwart the will of the Guyanese people, Washington has measures it can impose on that individual, that relate to their ability to have a bank account in the United States or otherwise do banking in their private lives that touch the US economic system," the former State Department official said.
He added that such persons also could lose their ability to travel to the United States. "Their visas to travel can be revoked. And if there is determined to be a Government-wide conspiracy, just speculating here but it's important to understand the options, absolutely the US can impose sectoral sanctions which can threaten the oil patrimony that Guyana now possesses."
US Senators to Granger
Chairman of the US Senate Foreign Relations Subcommittee on Western Hemisphere, Transnational Crime, Civilian Security, Democracy, Human Rights, and Global Women's Issues, Marco Rubio on Friday last called on caretaker President David Granger to concede an elections defeat.
The Republican Senator from Florida noted in a joint missive from the Senate Committee on Foreign Relations that "recent reports suggest questionable manoeuvres by interested parties designed to continue forestalling a final declaration of results, which members of the press say indicates a defeat for the incumbent Government".
As such, the Foreign Relations Committee said, "President Granger should honour the will of the Guyanese people and concede."
Rubio, in the joint statement, noted that the US Senators and the Foreign Relations Committee, "share in the frustration expressed by the Caribbean Community (Caricom); the Organisation of American States (OAS), and other international stakeholders, and call on the Guyanese authorities to issue an official election declaration that reflects the results of the March 2nd election, which were confirmed in the official recount by Caricom's observer mission."