– ceilings for low-income housing, NBS loans raised
With the aim of stimulating activities in the construction sector and pushing its housing agenda, the People's Progressive Party/Civic (PPP/C) Government has rolled out a series of sweeping measures to drive homeownership by making it more affordable.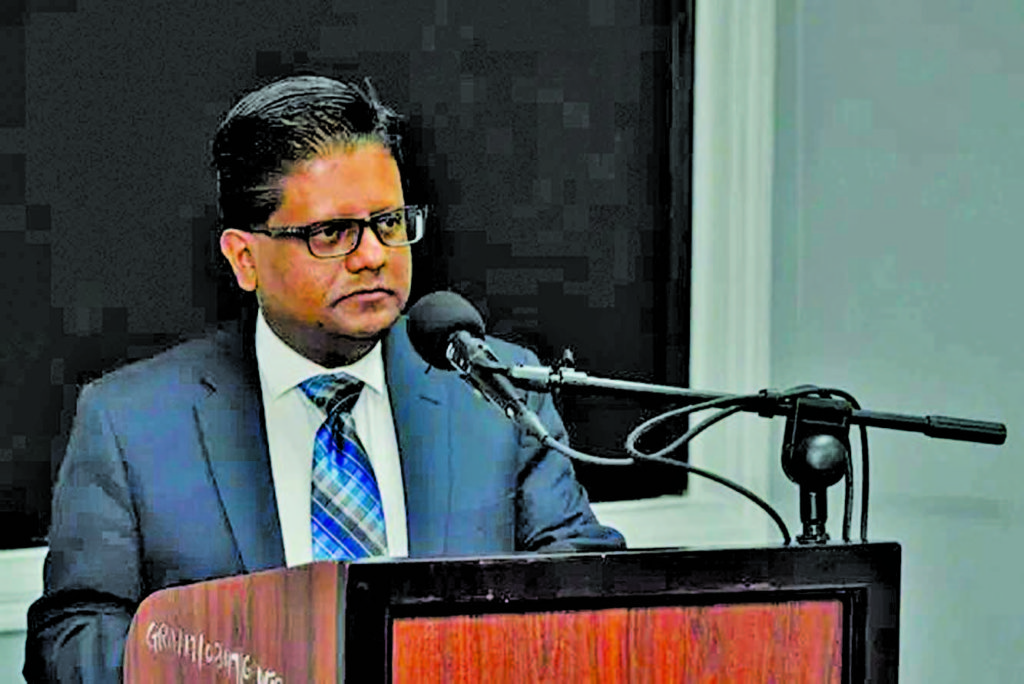 During Friday's presentation of the 2021 National Budget – themed "A Path to Recovery, Economic Dynamism and Resilience" – Minister with responsibility for Finance, Dr Ashni Singh announced that certain construction materials were given zero-rated status.
Among the items that value-added tax (VAT) will be removed from are: locally produced pre-stressed concrete piles; locally fabricated mild steel beams for building construction; and locally manufactured roofing and PVC products for building construction.
In addition, stone imported for construction and housing from Caricom Members States is also now zero-rated. Last November, Government had removed VAT from the importation of stones until June 2021 to aid in the revival of the construction industry. However, this budgetary measure has now extended the zero-rated status of regional imported stone until further notice.
The Finance Minister further highlighted that Government continues to monitor the cost of basic construction materials, such as cement and steel, and examine the possibility of applying relevant taxes in such a manner as to serve as an adjuster to cushion the impact of steep price escalation.
Against this backdrop, he revealed that the duty on industrial-grade cement has been reduced.
"As another boost to homeownership and the construction sector, the duty on industrial grade cement will be reduced from 15 per cent to 5 per cent," he revealed.
These measures, Dr Singh noted, are in recognition of the construction sector being a key sector and contributor to the country's economic development. Last year's prevailing political and public health challenges caused by the COVID-19 pandemic had caused a significant reduction in construction activities.
Nevertheless, as part of the significant developments that will be seen taking place within the sector over the medium term, the PPP/C Government has committed to providing 10,000 house lots annually.
According to the Finance Minister, they have worked tirelessly to clear the backlog of applications and to promote homeownership across the country while providing access to financing – having recognised how important homeownership is to the economic empowerment of individuals and families.
To aid the achievement of this vision of homeownership for all Guyanese, Government has further increased the low-income mortgage loan ceiling.
"Last year, we announced an increase from $8 million to $10 million in the ceiling on low-income housing loans that may be obtained through commercial banks under the low-income housing loans programme supported by Government. This year, we would like to announce a further increase from $10 million to $12 million, which will make housing loans more affordable to borrowers within that range," Dr Singh revealed.
He further disclosed that in due course, Government will also examine the appropriateness of extending the programme to include other financial institutions such as insurance companies.
Moreover, the Finance Minister also announced an increase in the ceiling for housing loans at the New Building Society (NBS).
"The New Building Society has been an important source of financing for home construction and homeownership over the years. Currently, the ceiling on loans that the NBS can grant is $12 million. We are proposing to approve an increase in the ceiling to $15 million. This will also enable borrowers desirous of borrowing within that range to access financing from the NBS," Minister Singh posited.
The PPP/C has long recognised that homeownership is one of the fundamental pillars upon which the Guyanese dream is built, and has pursued a policy of creating decent and affordable housing for all Guyanese.
The bustling peri-urban communities of Eccles, Providence, Diamond, La Parfaite Harmonie, Good Hope and Grove, are a few examples of this.
Minister Singh noted that while this housing drive slowed, and virtually came to a halt, under the APNU/AFC coalition over the past five years, the PPP/C Administration is now re-focusing Government's attention to create a new housing stock and access to lands for housing development.
"In the housing sector, works are progressing apace to restore the lost vibrancy and vitality that once exemplified the sector. Before the PPP/C Government demitted office in 2015, a total of 22,964 house lots were allocated during our last five years in office. In contrast, citizens only benefited from 7534 house lots under the APNU/AFC Administration during its five-year period in office. The slowdown in distribution of house lots under the previous Administration was due to a lack of a clear vision and policy for the housing sector," the Minister noted.
With Government's commitment to make available 50,000 house lots across the country over the next year, Dr Singh noted that a major partner in this evolving transformation will be the private sector which, together with Government, will create the incentives and opportunities for affordable housing, for persons to own their own homes.
As such, Government plans to allocate 10,000 house lots as well as distribute 7000 land titles across the country in 2021. This will include the construction of 1000 homes for low-income earners and young professionals, along with another 1000 homes through public-private partnership for residents in Region 10.
Meanwhile, Government has budgeted some $6 billion to further advance infrastructure and utility works in new and existing housing areas. Additionally, the sum of $1.5 billion is allocated to continue with infrastructure works in the Sophia, Diamond and La Parfaite Harmonie housing areas.
In addition, the PPP/C Administration will also continue to engage stakeholders to address the issues of squatting and informal settlements by working to ensure that land is distributed in an equitable manner. Government is facilitating the allocation of house lots to occupants of regularised squatter settlements and working with others to address the matter.