…our fishermen, mariners must be free to operate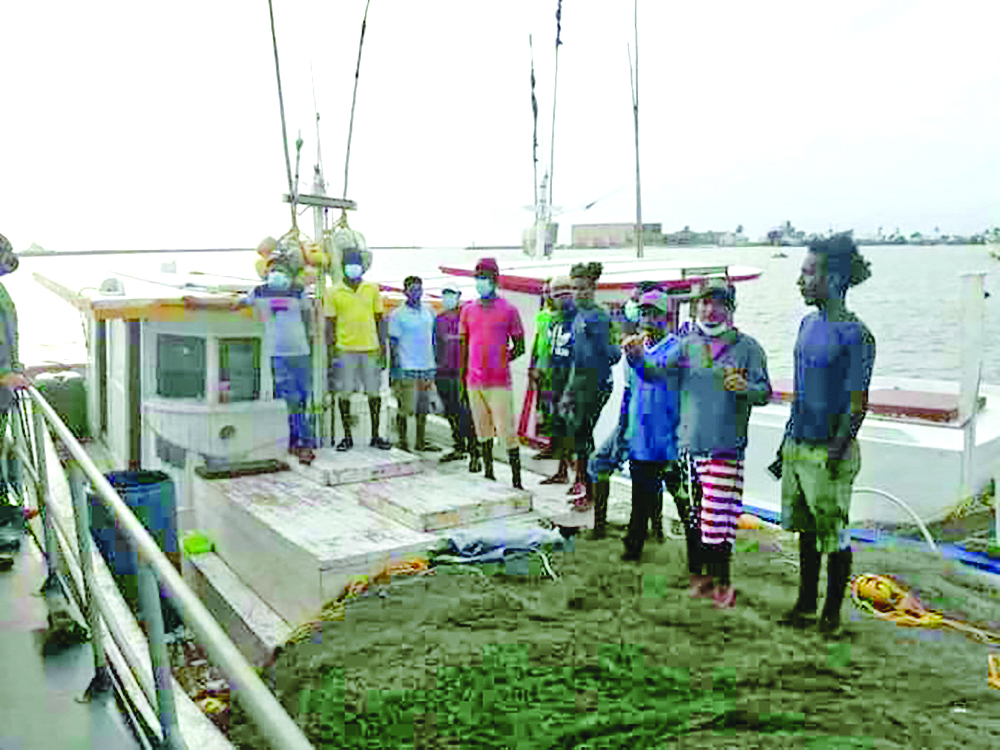 With the Venezuelan Government's decision on Tuesday to release the two detained Guyanese fishing vessels and their crews, President Dr Irfaan Ali has called on the neighbouring country to respect Guyana's sovereignty and leave its fishermen and mariners to operate in peace.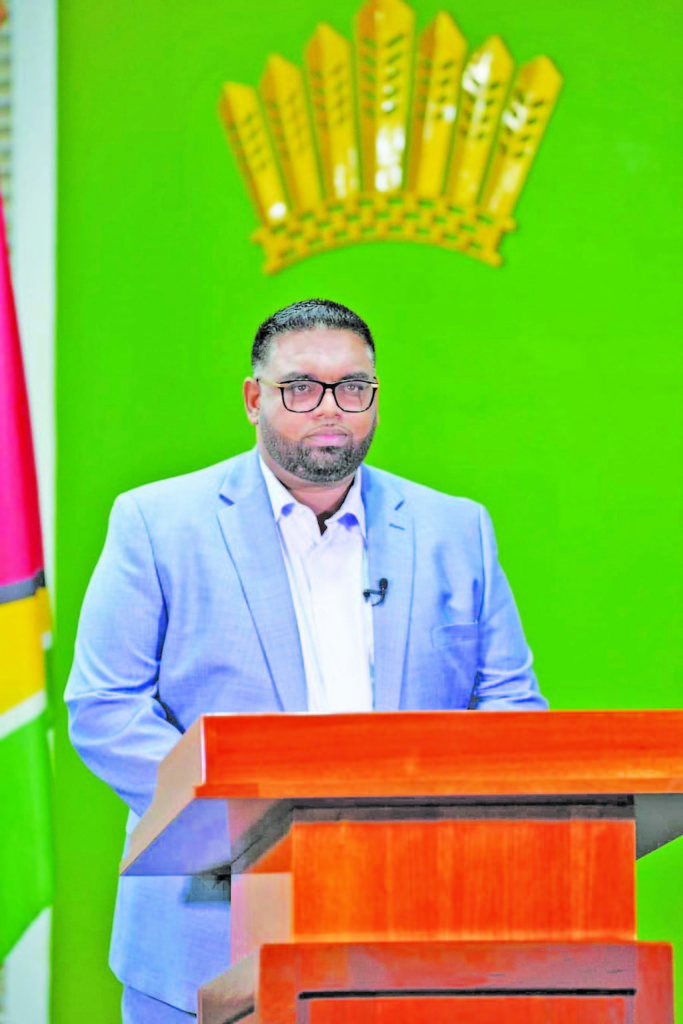 He made this call on the sidelines of an event on Wednesday. President Ali lauded the role played by the Caribbean Community (Caricom), who threw their support behind Guyana when Venezuela first detained the fishermen while they were operating in Guyana's Exclusive Economic Zone (EEZ).
"We're expecting the safe return of the vessels and crew back home. And I want to take this opportunity to thank all our international partners, Caricom Heads of Government, for adding their voices in a very strong manner on this issue.
"This was an effort. This was not an individual role. Caricom, all the Heads of Government, I'm sure that Caricom statement must have had an impact. So, too, … all the statements from our bilateral partners and our international partners," Ali also said.
The President was asked about the release of the fishermen, which was announced late on Tuesday evening, and in response, said that Venezuela's Foreign Affairs Minister, Jorge Arreaza reached out to his Guyanese counterpart, Hugh Todd, to inform him that Venezuelan President Nicolás Maduro had intervened to have the case against the fishermen discontinued and the men released.
Respect Guyana's EEZ
Moving forward, President Ali urged Venezuela to respect Guyana's EEZ and to leave fishermen and other mariners in Guyana's waters alone. He made it clear that it would be business as usual offshore Guyana.
The President also reiterated that with the release of the fishermen, Guyana is open to discussing bilateral matters between the two countries that do not relate to the border controversy and the case currently before the International Court of Justice (ICJ).
"In the statement, we said we're looking forward to Venezuela acting responsibly and not continue along this line, interfering with fishermen or anyone operating in our EEZ. We're not asking for this assurance. This is our right. Our EEZ is our right. And we will continue to facilitate economic activities in our EEZ," President Ali said.
On January 21, the two Guyana-registered fishing vessels, Lady Nayera and Sea Wolf , and their crews were operating off the coast of Waini Point in Guyana's Exclusive Economic Zone (EEZ) when they were intercepted by the Venezuelan naval vessel Commandante Hugo Chávez GC 24, which was illegally traversing Guyana's waters.
The Venezuelans boarded the vessels and the Captains were instructed to chart a course to Port Guiria where they were detained. The Lady Nayera crew comprised Captain Richard Ramnarine, Ramlakan Kamal, Nick Raghubar, Javin Boston, Michael Domingo, and Joel Joseph.
The other ship, the Sea Wolf, was captained by Captain Toney Garraway, while the crew members included Errol Gardener, Orland Roberts, Christopher Shaw, Shirvin Oneil, and Randy Henry.
The men were subsequently brought before a Venezuelan court, and reports emerged that they could be kept in custody for some 45 days pending an investigation. However, Guyana and a number of countries had condemned Venezuela's actions and urged the Spanish-speaking country to release the fishermen.
Last week, the Permanent Council of the Organisation of American States (OAS) met to discuss, among other things, the tensions between Guyana and Venezuela.
During the virtual meeting, Guyana's Permanent Representative to the OAS, Riyad Insanally informed the Council about the recent actions of Venezuela. A number of countries on the Council took a firm stance against Venezuela, including the United States, Canada, Trinidad and Tobago, Brazil, Antigua and Barbuda, and Belize.
The Permanent Council is one of the two main political bodies of the OAS, with the other being the General Assembly. The Permanent Council keeps vigilance over the maintenance of friendly relations among the member states and, for that purpose, effectively assists them in the peaceful settlement of their disputes. (G3)