A construction worker was killed following a hit-and-run accident on Saturday evening along the Better Hope Public Road, East Coast Demerara (ECD). Dead is 37-year-old Lizardo Bastardo originally from Tucupita Volcano, Venezuela.
The accident reportedly occurred at about 23:55h and involved a white motor car. The registration number remains unknown.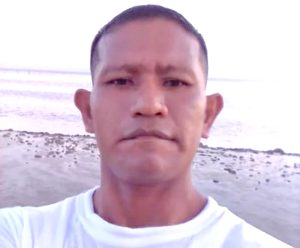 Police stated that the white motor car was proceeding along the Better Hope, ECD highway when Bastardo attempted to cross the road.
As a result, Bastardo ended up in the path of the motor car thus causing a collision. He was reportedly dragged several feet by the vehicle which sped away.
Shortly after the accident, the man's brother, Exiobar Bastardo, came to the accident scene and identified the body. An ambulance was summoned and a doctor attached to the Georgetown Public Hospital pronounced the construction worker dead at the scene.
The body was then taken to the Memorial Gardens Funeral Home awaiting a post-mortem.
Guyana Times understands that Bastardo left his native country in May 2021 to seek better living conditions. He would work and send money to his family including his three daughters who remain in the Spanish-speaking country.
Police are now looking for the driver and the vehicle involved in the fatal hit-and-run accident since they would have collected parts from the vehicle at the scene.