– those responsible will face the law – Police
– parents, relatives of dead child traumatised, inconsolable
The persons who severely beat the driver of the truck following the death of seven-year-old Ciara Benjamin on Saturday at Agricola, Greater Georgetown, will face the full brunt of the law.
This is according to A Division Commander, Marlon Chapman, who related that thus far, no arrests have been made.
"Yes, once they are identified we will have them arrested. Everyone who is identified for assaulting the man, we will have them arrested. Despite the circumstances, they cannot beat someone, that is against the law", Chapman told Guyana Times.
Videos on social media showed that the truck driver was dripping blood as a result of the beating he received. After the beating, he was handed over to the police who took him to the Georgetown Public Hospital to seek medical attention.
However, Crime Chief Lyndon Alves also told this publication on Sunday that it is too early to determine who is responsible for the fatal accident while adding that investigations are ongoing.
"I will not want to pronounce on that until that investigation by the Traffic Department is completed. That is the confusion because we pronounce without getting the facts and when the facts are revealed then persons would want to say that the police are covering up."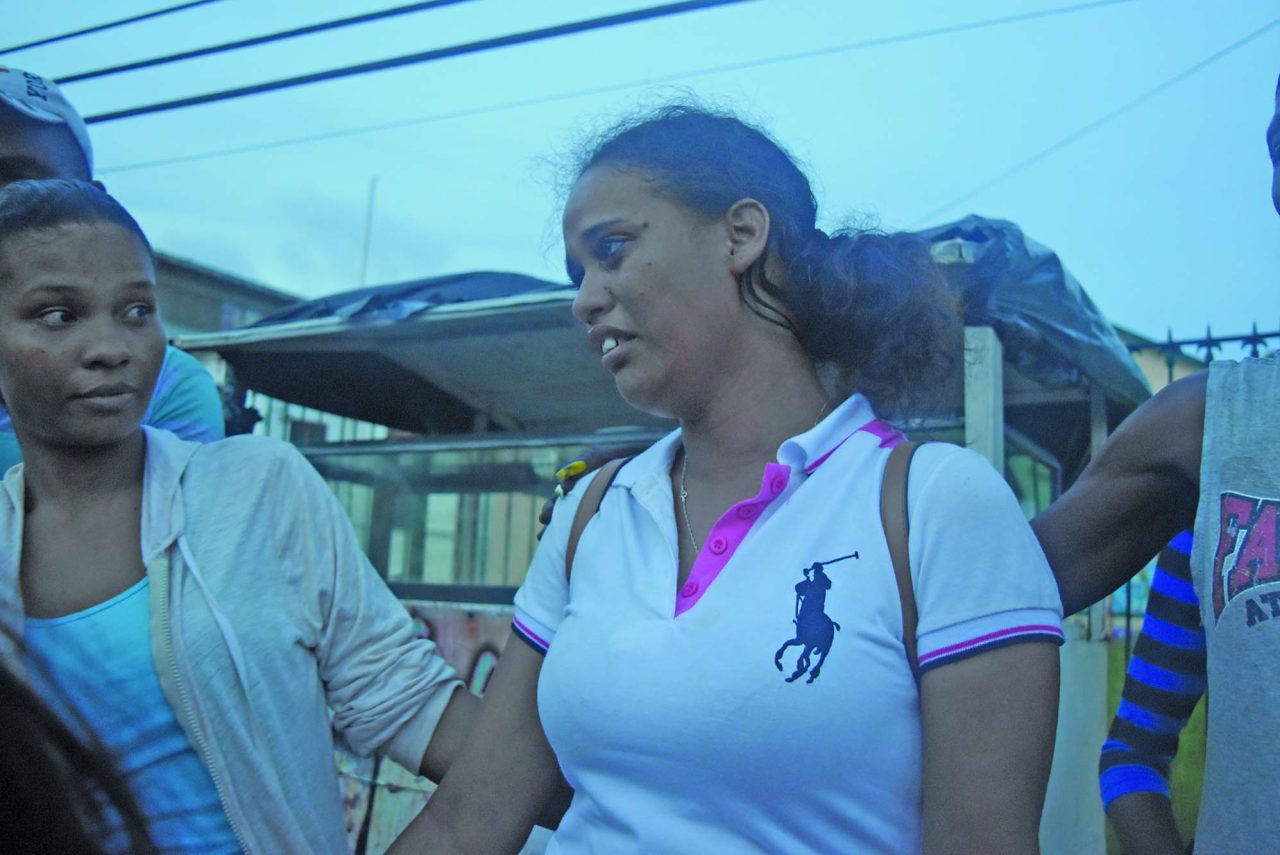 Relatives struggling to cope with child's untimely death
However, the relatives of the dead child are still struggling to come to grips with reality.
An uncle, Elijah, told Guyana Times that he met the child for the first time on Saturday when she visited them at their Agricola home.
"It was [the] first time I ever had any encounter with her, the first time I saw her, first and the last time. She came yesterday (Saturday) around 12:00h and spent the afternoon with us and then she left with her aunt. I can say her parents are not coping pretty well with this, that is their only child, they are not coping well."
According to the devastated uncle, the child's aunt was taking her back to her parents' home in Kitty, Georgetown, when the accident took place.
The aunt with whom she was with, Samantha Barry, is said to be in a very traumatised state.
"She is blaming herself, you know how human beings operate. You will blame yourself. You will say if you didn't do this, if you could have done this differently? Definitely, we are going to look into counselling for her and the parents."
Need for overhead pass for pedestrians
The man further stated that the area where the accident occurred is prone to accidents.
In fact, he told this newspaper that approximately six years ago, his grandmother met her demise after she was struck down in the same area.
"There needs to be an overhead pass like they have at the Harbour Bridge and such because this is a busy area and accidents keep happening. It would be better to have one constructed right there…such things could be prevented, we need one at Agricola," he noted.
The child's mother, Chrisan Thegg, on Sunday stated that she was at work on Saturday when she received the message that her daughter was involved in an accident.
As she was being confronted by Minister Simona Broomes, she related that she immediately picked up her keys and rushed out but one of her friends held onto her and offered to take her to the scene.
"When I got there I just got out of the car and started running and I just saw her lying there…"
She recalled that her sister-in-law told her that she was going to visit her sister and requested to take her daughter.
"I said ok, I did not know is where, which area, so I said ok you can take her because it is Saturday, you can take her for the walk and then I get the call in the afternoon and that was it. Last thing she tell me was mommy love you and she kissed me", the woman cried.
According to Thegg, every Sunday she would take her now dead daughter to plait her hair. She was also supposed to assist her with her school assignments.
"I told her yesterday (Saturday)…I said I am going to the mall and we are going to buy the stuff to do your assignment, she was going to make a traffic light so I said we are going to go there and do that today (Sunday). Now this." The child attended the Canadian School of Arts.
"She was a bright child, very child, she did not deserve that, she didn't deserve that," the mother sobbed.
Ciara's father, Orlando Benjamin, was inconsolable. The only words he could muster as he broke down in tears about his now dead daughter were "She does run and jump on me. I want to see she. I would give her my place".
Based on reports received, the child was attempting to cross the road with her aunt, Samantha Barry, at about 16:45h in the vicinity of the Independence Arch at Agricola.
During that time, a truck bearing registration number GWW 962 was heading to Georgetown when he allegedly swerved to avoid hitting a vehicle and ended up in the path of the pedestrians.
Upon impact, the woman was flung some distance away while the truck remained fixed on the median with the child pinned underneath. A light pole was unearthed as a result of the impact and subsequently collapsed on the roadway.
About one hour later, a forklift and crane were used to lift the vehicle and remove the child's remains. Her body was completely severed in two.
Benjamin's aunt recalled that she had just picked up the child and held her hand as they were crossing the road to go home. However, she claimed that the truck "came from nowhere" and slammed into the child.
Fire
After the scene was cleared, there was a sigh of relief but another unexpected tragedy arose when the lorry was set alight at about 18:10h, creating a towering inferno in the middle of the roadway.
Laden with fuel, it burned for hours, blockading the flow of traffic. At one instance, there was a string of vehicles from Diamond on the EBD, to Mandela Avenue.
Pedestrians stood in disbelief as small explosions erupted from the fire. At 18:43h, the Guyana Fire Service was yet to arrive at the scene as fuel leaked onto the roadway, burning uncontrollably and threatening nearby buildings.
Nevertheless, commuters took the risk of crossing the burning truck, in what was described as one of the "most dangerous" situations.
Police presence was observed at strategic points to maintain order on two of the four lanes which were operational. One driver related that he was waiting for three hours to access the Demerara Harbour Bridge.
At 19:28h, firefighters arrived at the scene to douse the burning truck, which was completely burnt. Investigations into the tragedy continue. (Kristen Macklingam)