The Education Ministry has launched an investigation into a video which appeared on social media and went viral in which a student of the New Amsterdam Technical Institute is seen violently assaulting three other students in a classroom.
In the video, the teen is seen taking off his belt and using it to inflict blows which were mostly targeted. The video had angered many who viewed it and have since called for the police to arrest the student. The student is also seen slapping one of the other students in a classroom.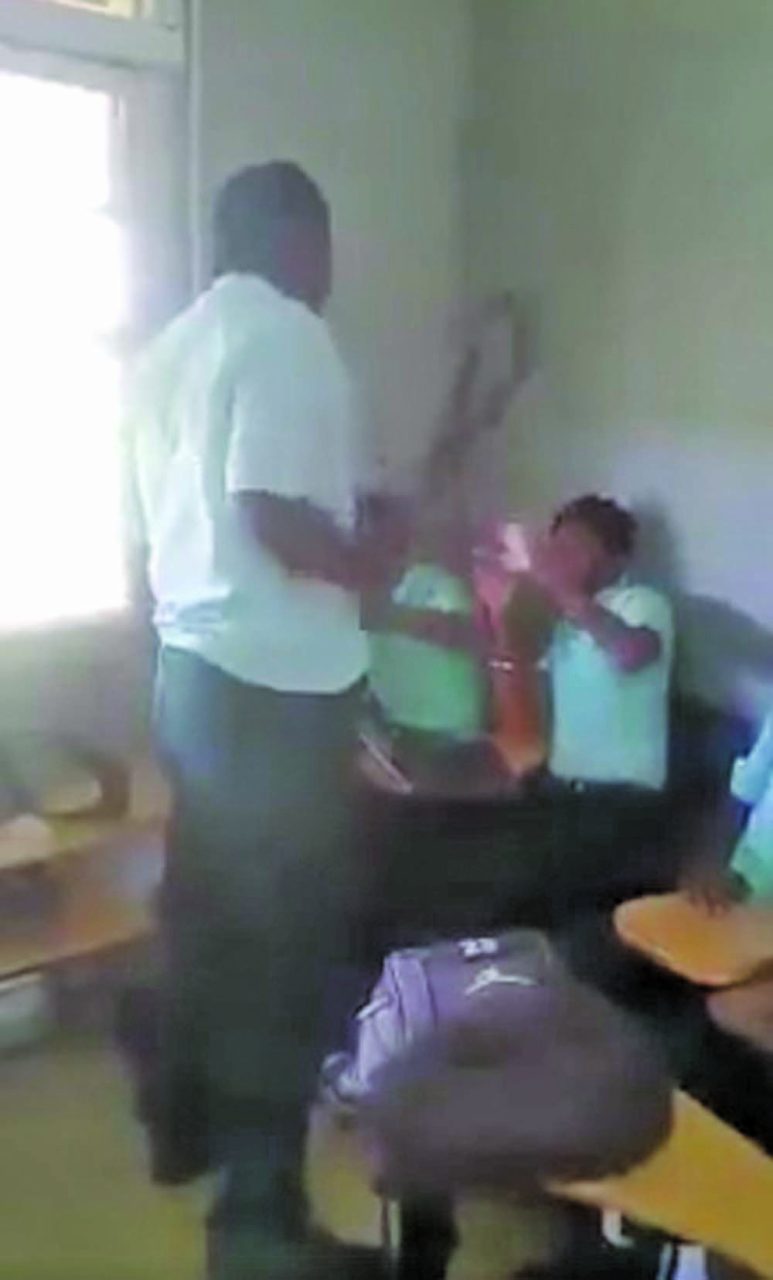 In a statement to the media on Tuesday, the Education Ministry said the investigation was launched after the video emerged on social media.
"The Assistant Chief Education Officer (ACEO-Technical) and the Institute's administration have been advised by the Chief Education Officer, Marcel Hutson, to ensure a thorough and expeditious investigation into the incident the Ministry views as disturbing," the statement said.
According to the statement, the findings of that investigation will be shared when completed.
However, sources at the school told this publication that the incident occurred on Monday. When contacted on Tuesday, police in Berbice said that no official report has been made on the matter.
This newspaper was told that the school's administration has since suspended the student who assaulted his colleagues.
Meanwhile, on Tuesday, several social activists and religious leaders have condemned the act, calling for a heavy penalty against the student to discourage others from such violent behaviour.
Meanwhile, the mother of the student seen assaulting the others in justifying her son's behaviour took to social media and claimed that her son reacted because they were ridiculing his food.