A wanted bulletin was issued on Thursday for another suspect in the April murder of Bartica miner Perion Bobb at Kurubrang, Region Eight (Potaro-Siparuni).
Wanted is Jamal Bazillio, also known as "Jammings".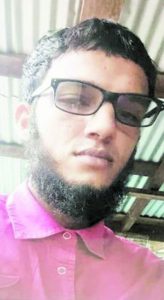 Anyone with information that may lead to Bazillio's arrest is asked to contact the Police on telephone numbers 225-3650, 225-8196, 226-2870, 226-6978, 455-2238, 911 or to make a report to the nearest Police Station. All information will be treated with the strictest confidence.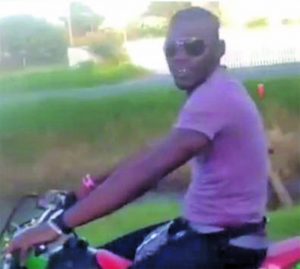 In August, Police had issued a bulletin for 25-year-old Farouk Khan, whose last known address is Byderabo Road, Bartica, Region Seven (Cuyuni-Mazaruni), who is also wanted for the said murder, which occurred on April 21.
Bobb was killed after he was confronted by a group of men, who he reportedly saw stripping a miner's vehicle. The vehicle's owner and the Police were subsequently informed.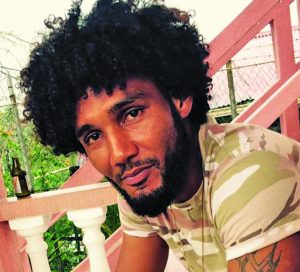 Guyana Times previously reported that Bobb and a co-worker identified as 60-year-old Emmanuel Jeffrey of Good Hope, East Coast Demerara (ECD) were at the time of the murder transporting dredging equipment from Kuribrong to the backdam.
Jeffrey told Police that while proceeding through the trail, they were passed by a truck which was reportedly proceeding at a slow rate from the opposite direction.
Bobb, who was reportedly driving the pick-up, stopped in order for the truck to pass. As the truck passed, two loud explosions were heard.
Jeffrey relayed that he exited the vehicle and lay on the ground. However, by that time, Bobb had already been shot once to his stomach.
Jeffrey reported that he was abducted by eight men who were in the truck, but later managed to escape by jumping off the lorry.
After allegedly escaping, Jeffrey returned to the scene of the shooting, where he discovered Bobb's motionless body slumped over the steering wheel of the pick-up.
The Police were called and the matter was reported.