A man who was allegedly wanted by Canadian authorities was in the wee hours of Sunday killed execution style in front of a popular hotel at Forshaw Street, Queenstown, Georgetown.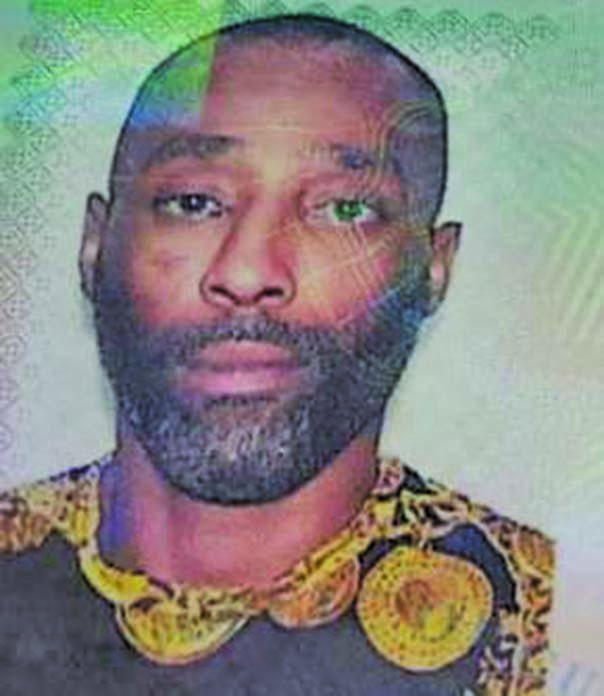 Dead is 37-year-old Sean Allistair O'Brien Greene of Alberttown and formerly of Number 78 Village, Springlands, Corentyne, Berbice.
Initial reports indicated that Greene was standing in front of the hotel with a few of his friends about 04:00h when a man walked up to him, pulled out a weapon, and pumped several bullets into his body. The shooter then quickly left the scene.
Greene was reportedly rushed to the Georgetown Public Hospital, where he was pronounced dead on arrival.
Closed Circuit Television (CCTV) footage obtained by Guyana Times; however, showed Greene was sitting in front of the hotel on a chair and another person was standing beside him.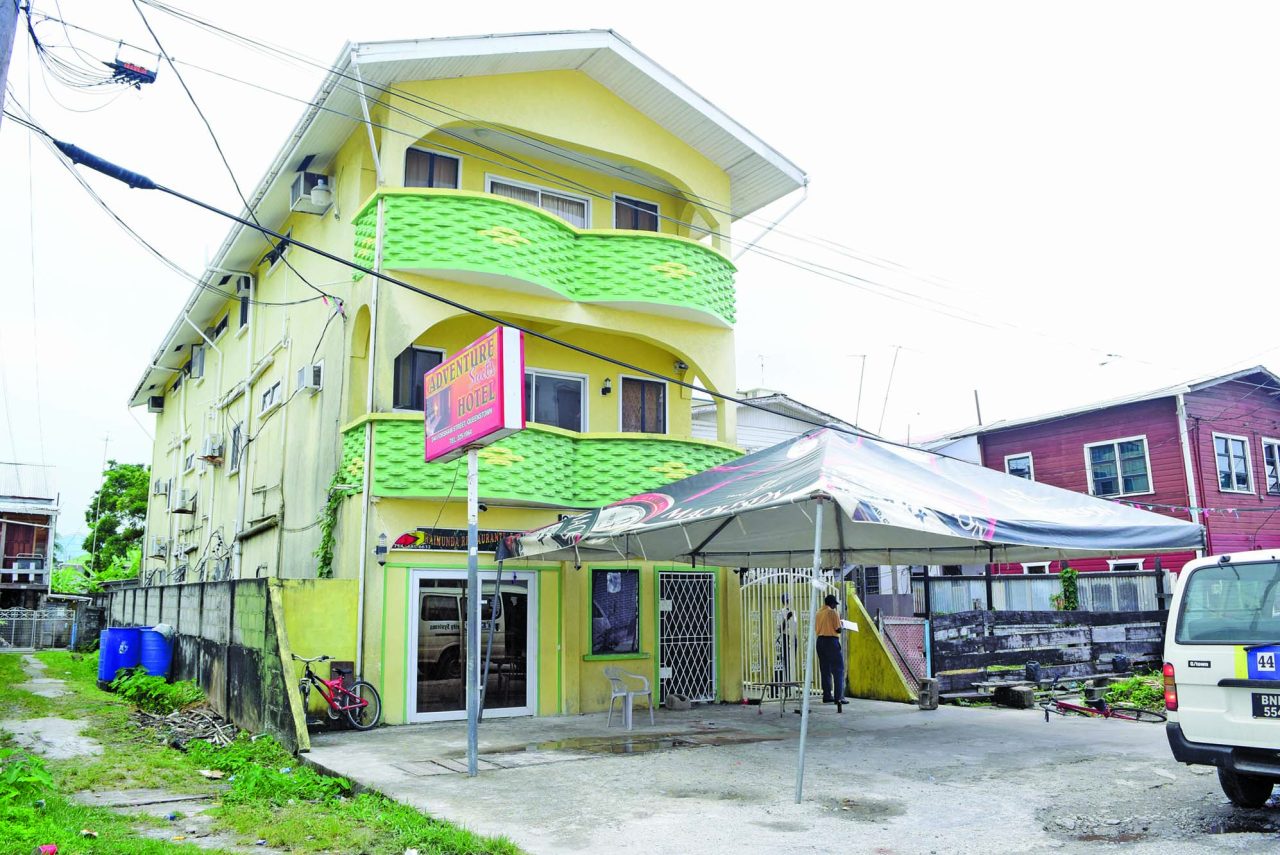 The recording showed the duo was engaged in conversation when the perpetrator strolled up to them from the eastern side of Forshaw Street.
Prior to opening fire upon Greene, the suspect, who was clad in a black long pants, light-coloured jersey and hat, apparently said something. He then began shooting at Greene which caused the other male to run for cover.
After being shot, Greene fell out of the chair and onto the ground. In addition, the CCTV footage showed that the shooter ran away from the scene. After the gunman left, a large crowd gathered and a dying Greene with several bullets to his body, including one to his face, was left lying on the roadway in front of the hotel for a long time.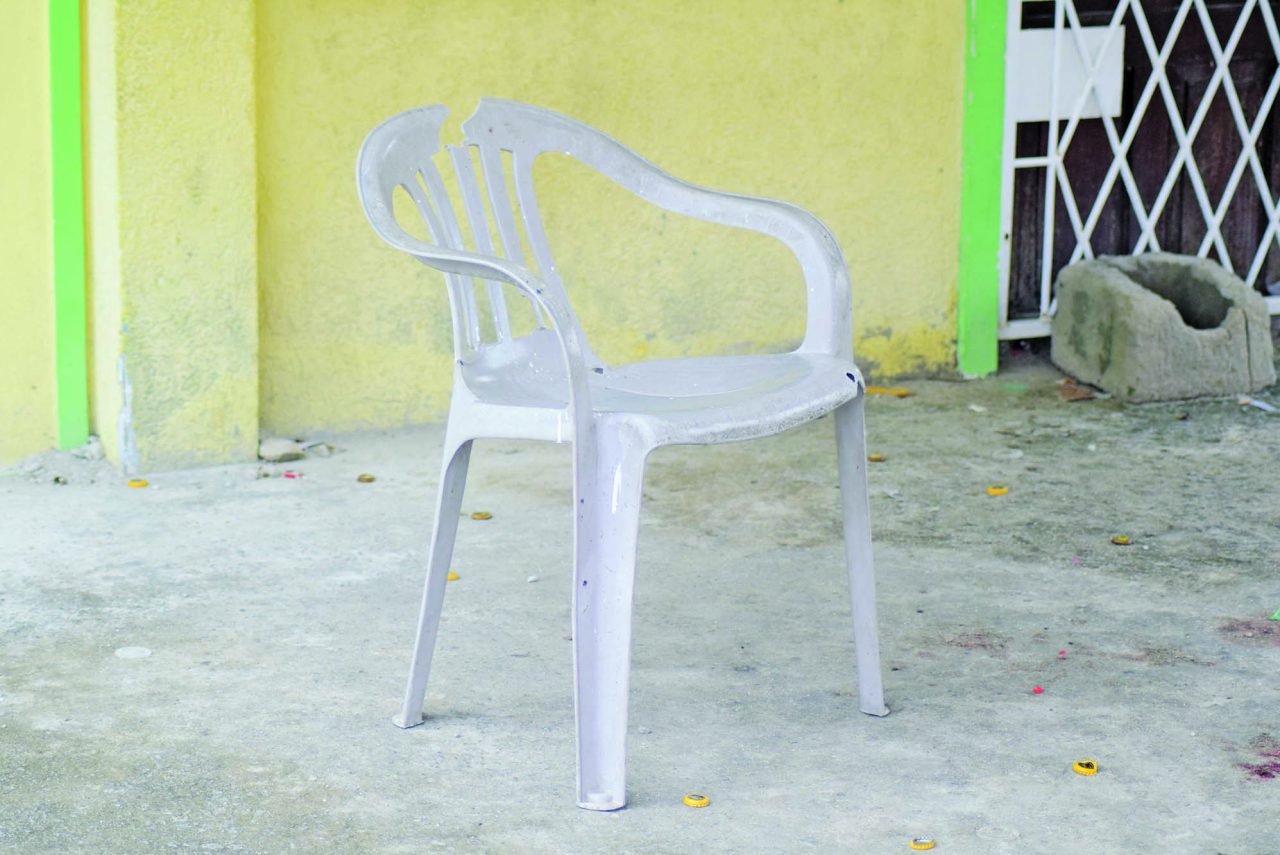 He was later picked up and rushed to the hospital, but by that time, it was too late.
When this newspaper visited the scene later in the morning, persons were present there, but remained tight-lipped about the shooting incident.
Bloodstains were seen in front of the hotel along with a bullet-riddled chair. Meanwhile, unconfirmed reports indicated that Greene was wanted in Canada in connection with the murder of a 42-year-old Toronto resident which occurred in September last.
The man identified as "Chad Day" was discovered lying in a driveway on West Lodge Avenue near Lansdowne Avenue and Queen Street West, Parksdale, Toronto with injuries to his body suspected to be from a fall.
Two men were arrested in connection with the incident, but a third suspect was still being sought by the Canadian authorities. The photograph that was released by the Canadian authorities was that of a man who bore a close resemblance to Greene.
Further, unconfirmed reports also alleged that Greene was deported from the United States of America. The Police are continuing their hunt for the suspect.