A number of nurses and a single doctor from the West Demerara Regional Hospital are currently staging a protest action demanding better treatment.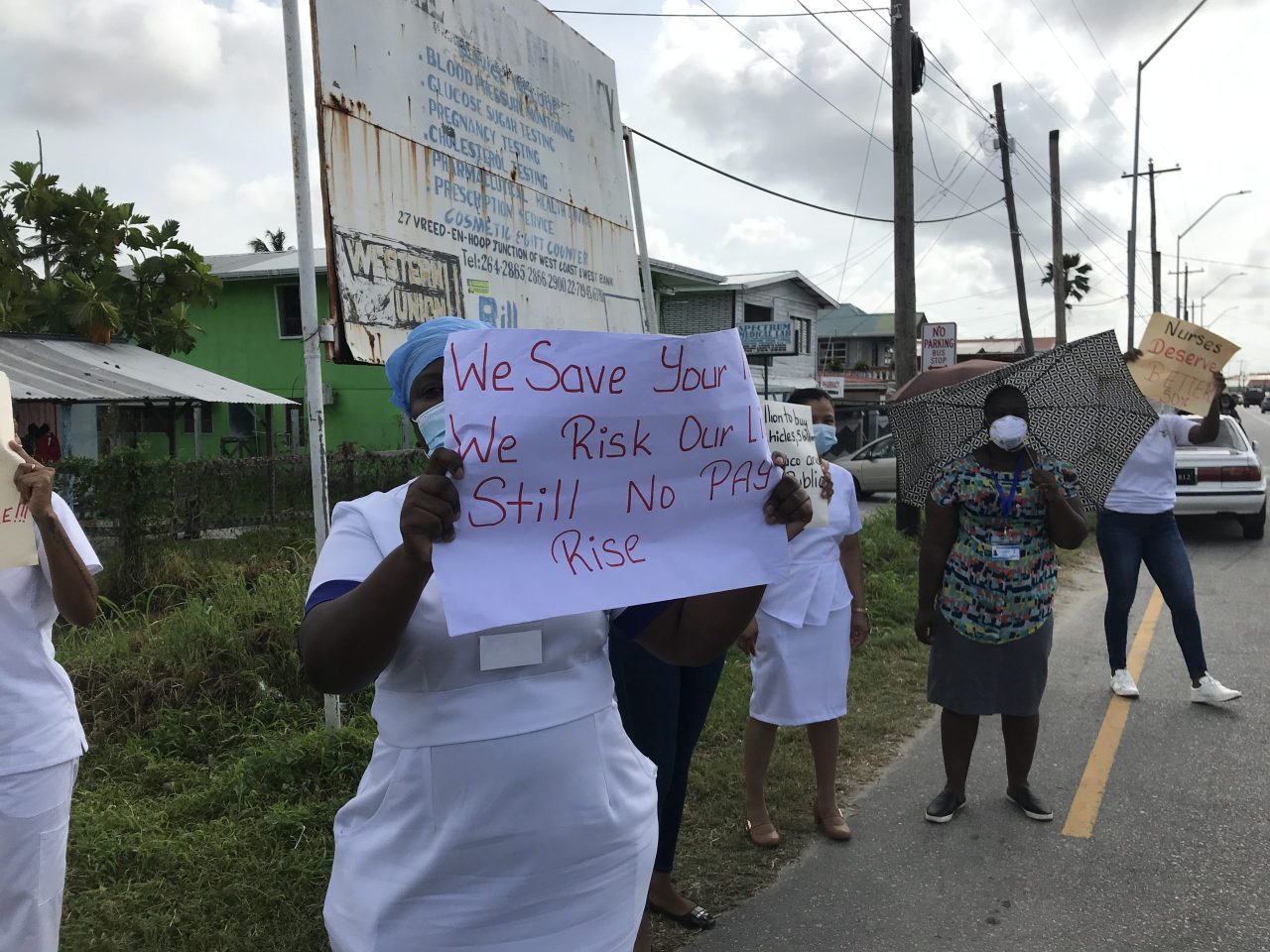 The frontline workers armed themselves with placards and stood at the junction of Best Road and New Road, West Coast Demerara (WCD) just afternoon 8:00h this morning.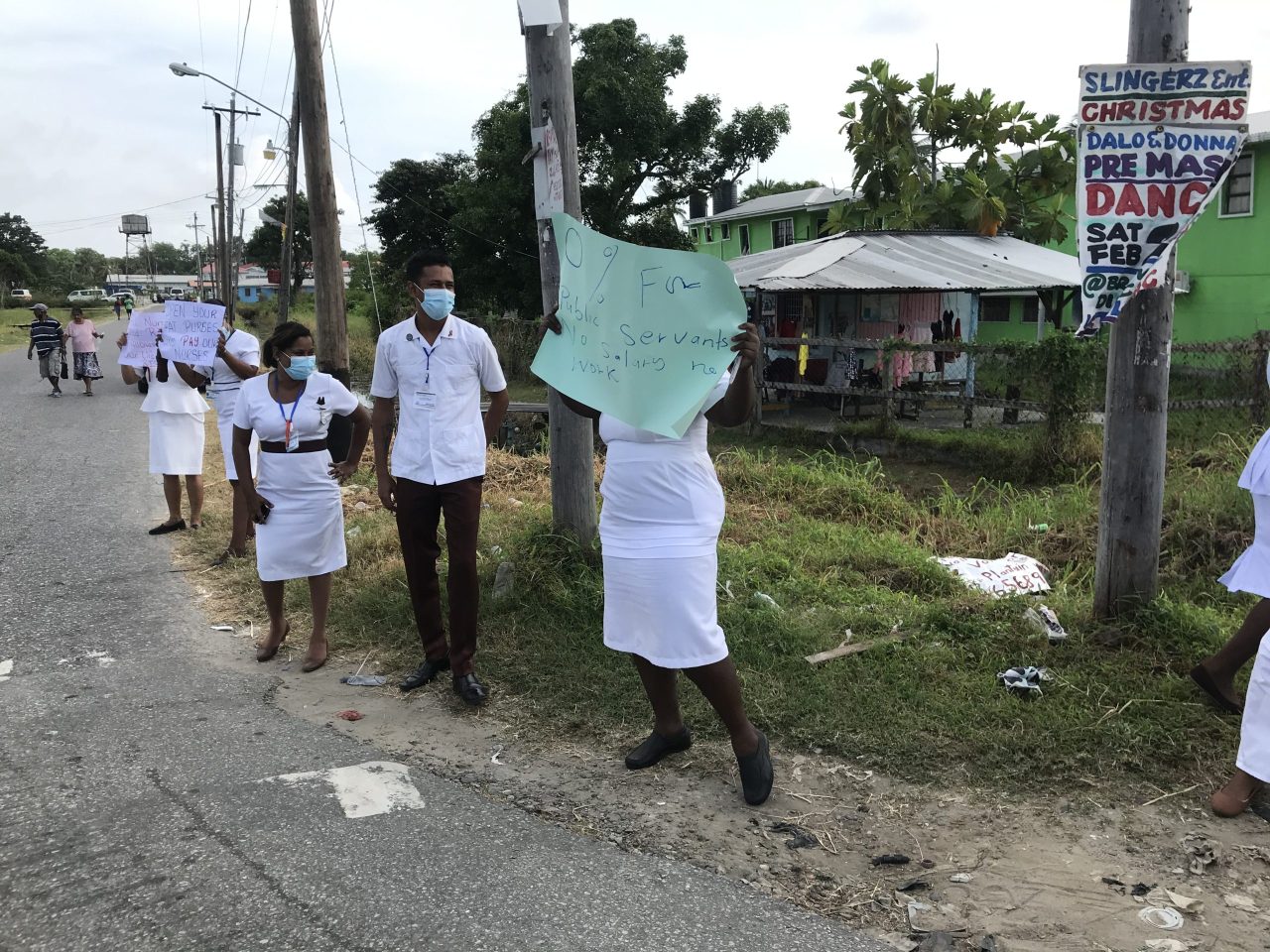 They are demanding that the Government include a salary increase for nurses in the 2020 budget currently being considered by the National Assembly. They also want risk allowances and better working conditions.
However, Health Minister, Dr Frank Anthony had said that the action was premature as there was $150 million for risk allowances in the Budget, which has not yet been passed.
He added that it was unfortunate that the nurses have taken to the streets to protest since there was no need for them to do so.