Venezuelan border provocation
…no "business as usual" diplomacy until fishermen released
President Dr Irfaan Ali has made it clear that even though Guyana and Venezuela still have a diplomatic presence in each other's countries, there will be no business-as-usual bilateral engagements until Venezuela releases the Guyanese fishermen it has illegally detained and desists from its aggression.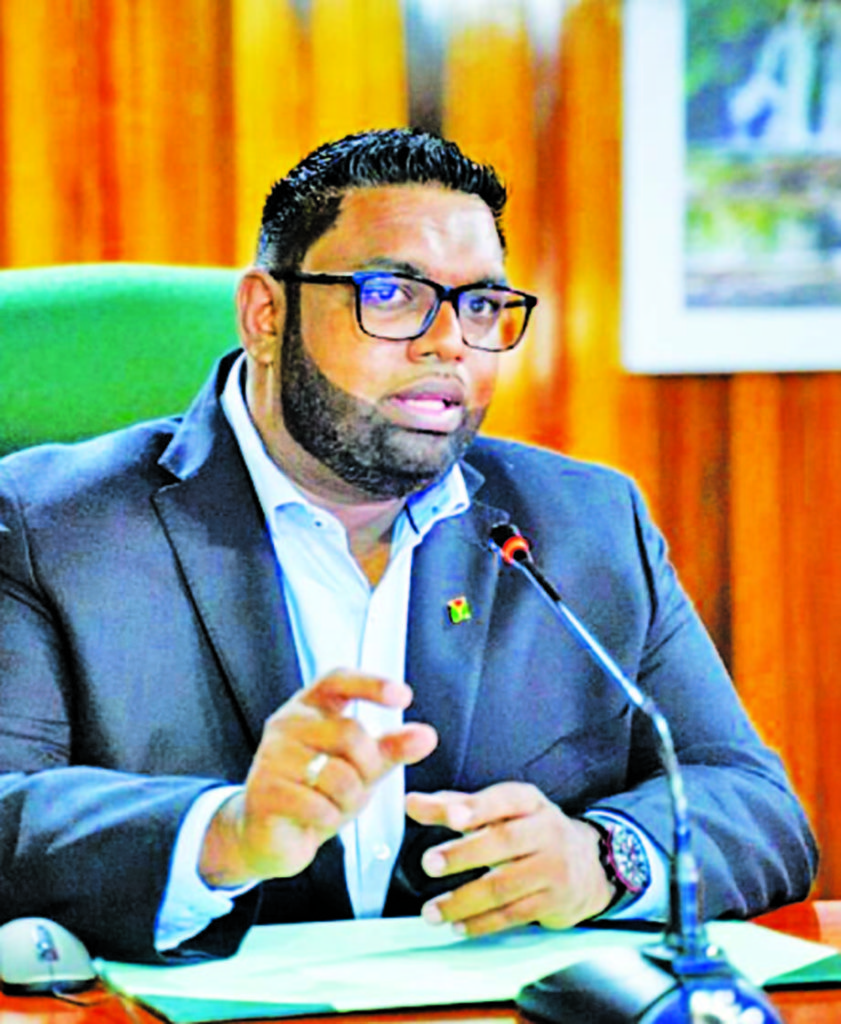 This pronouncement was made by the President during an address to the nation on Saturday with other top officials in the Government including Prime Minister Brigadier (retired) Mark Phillips, Foreign Minister Hugh Todd and army Chief of Staff Brigadier Godfrey Bess.
UN Good Offices offer
President Ali disclosed that on Friday evening, he received a letter from the Secretary General of the United Nations (UN), António Guterres.
In the letter, he reaffirmed that in January 2018, he chose the International Court of Justice (ICJ) to be used as the solution for border controversy between Guyana and Venezuela, as he was empowered to do by the agreement signed in Geneva in 1966 by all parties.
The President further indicated that while the Secretary General acknowledged that the World Court is proceeding to adjudicate the merits of the case, he also offered his 'Good Offices' role to address other important bilateral issues the two neighbouring governments may wish to engage on.
The President made it clear on what basis bilateral discussions between the two countries, such as discussions involving migrants seeking refuge in Guyana from the economic meltdown in Venezuela, must proceed.
"We are committed to bilateral discussions on matters that we have commonality on, matters that are of joint concern, COVID-19, for example, the Venezuelan migrants coming in Guyana. But on the issue of the border, we have outlined very clearly the route of the ICJ."
"And to precede these discussions on bilateral relations, any discussions, we must have the immediate commitment of Venezuela to desist from the aggression and to release immediately the vessels and the crews," Ali said.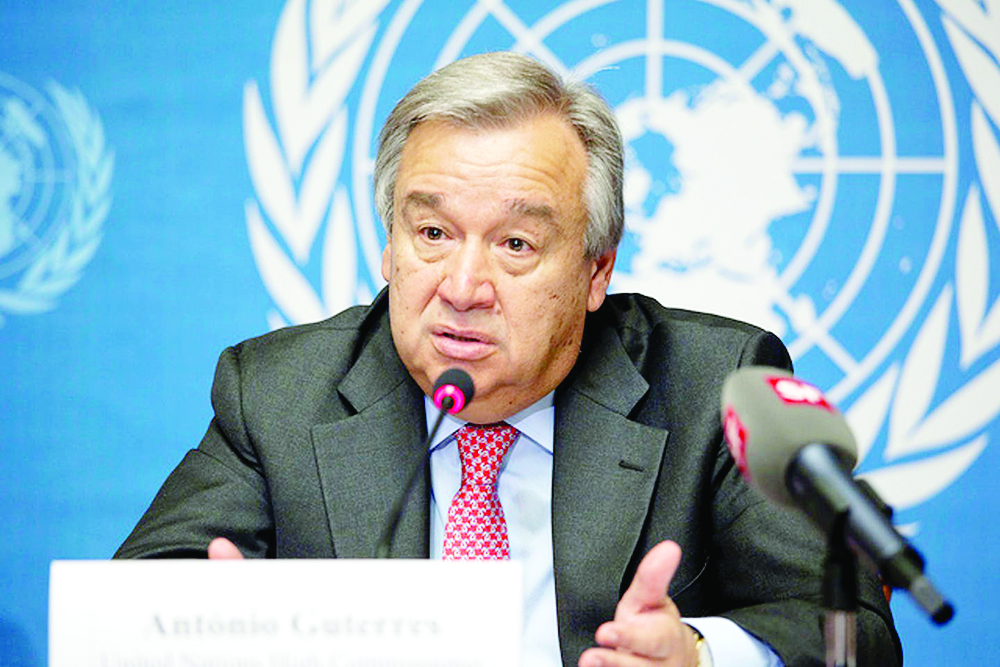 During the press briefing, President Ali also responded to questions from both the media and the public on the Guyana-Venezuela controversy. According to the President, Guyana is "fully committed" to the ICJ process, which comes up for a case management hearing on February 15.
"We believe international law and independent international jurists of the highest calibre offer the most credible and definitive way in which to put an end to the Venezuelan contention. Therefore, we will continue to pursue that course," he contended.
No intimidation
The Commander-in-Chief also reaffirmed that Guyana will not bend to threats by its neighbour as it continues to pursue a final settlement of the ongoing border controversy at the ICJ, a court Venezuela has steadfastly tried to avoid.
"We will not bend to threats to national security. We may be a small country but we are a proud people. We may not have military might but we have moral and legal right. We pick fights with no one but will resist threats from anyone," the Head of State asserted.
President Ali also pointed to the widespread and continuing support from the international community since the January 7 decree issued by President Nicolás Maduro renewing claims to Guyana's maritime territory off the Essequibo Coast, and more recently, the detainment of the two Guyanese fishing vessels and the 12-member crews.
According to the Guyanese leader, "Not only do us Guyanese regard our cause as right and just but so too does the international community. We are not alone. We have the international community behind us."
Guyana approached the World Court in 2018 seeking a final and binding judgement to reinforce that the 1899 Arbitral Award remains valid and binding on all parties, and legal affirmation that Guyana's Essequibo region, which contains much of Guyana's natural resources, belongs to Guyana and not Venezuela.
However, earlier this month the Nicolás Maduro regime in Venezuela issued a decree claiming sovereignty and exclusive sovereign rights in the waters and seabed adjacent to Guyana's coast, west of the Essequibo River – a move which President Dr Irfaan Ali has staunchly rejected.
Tensions further escalated after January 21, when two Guyanese-registered fishing vessels and a 12-man crew that were operating off the coast of Waini Point in Guyana's EEZ were intercepted by the Venezuelan naval vessel, Commandante Hugo Chavez GC 24, which was illegally traversing Guyana's waters.
The Venezuelans boarded the vessels and the captains were instructed to chart a course to Port Guiria where they were detained and are being kept to this day. The crew of one of the ships, the Lady Nayera, include Captain Richard Ramnarine and his crew members Ramlakan Kamal, Nick Raghubar, Javin Boston, Michael Domingo and Joel Joseph.
The other ship, the Sea Wolf, was captained by Captain Toney Garraway, while the crew members include Errol Gardener, Orland Roberts, Christopher Shaw, Shirvin Oneil and Randy Henry. They have since been brought before a Venezuelan court and reports indicate they will be kept in custody for some 45 days pending an investigation. (G3)