– says AAG President Aubrey Hutson
The Caribbean Free Trade Association (CARIFTA) Games will this year not be held over the customary Easter weekend, but would be staged from July 2-4 in Bermuda.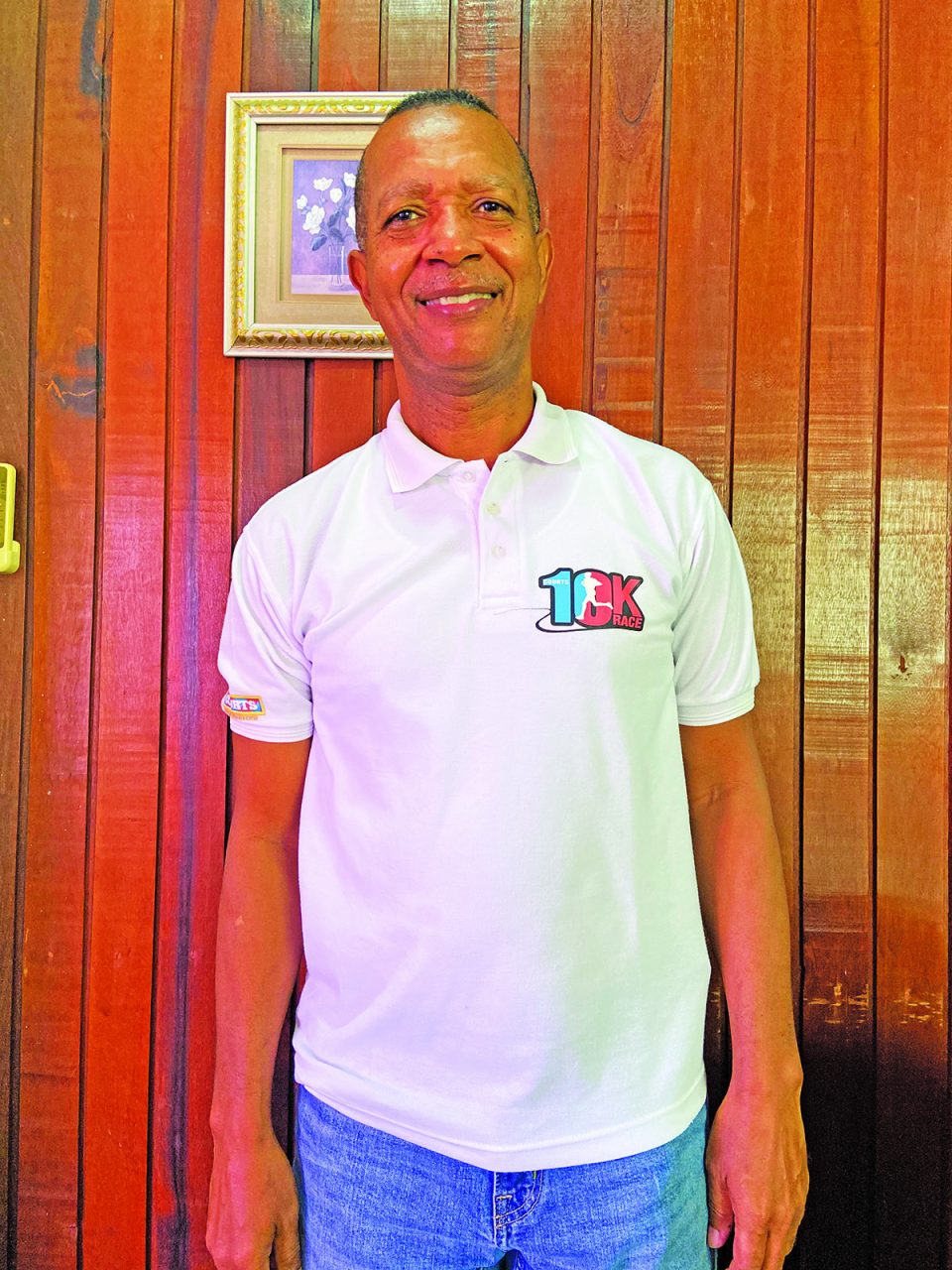 With the CARIFTA Games being still on course for a 2021 staging, the Athletics Association of Guyana (AAG) will now anticipate their opportunity to host the Games next year.
While AAG President Aubrey Hutson welcomes Guyana's opportunity to stage the Games, there is some lingering disappointment over the athletes who would become ineligible to compete because of age constraints.
"We've had some great athletes who would have qualified last year, but sadly, a lot of them would've passed the age. They would've either moved up in category, or passed the age of 19 years old," Hutson told this publication.
In a candid exclusive interview with Guyana Times Sport, Hutson explained that the month being initially looked at was June, but objections were made in respect to student athletes having to be accommodated to sit their Caribbean Secondary Education Certificate (CSEC) and Caribbean Advanced Proficiency Examinations (CAPE).
In the interest of giving the Association, parents and athletes some peace of mind, it is Hutson's hope that there would by then be some vaccine protocol in place.
"We're really and truly being optimistic that either a vaccine or immunisation of some sort takes places, so we can have athletes travelling just like they do with yellow fever and all the other ailments when we have to travel," the AAG President explained.
Confirmation that the event is taking place in July of this year means that Guyana is next due to host the Games. Being the 50th edition of the CARIFTA Games, the AAG is bent on executing perfectly.
The AAG Boss shared that modifications would be made to the Leonora Track and Field Facility at which the games are slated to be held. In addition, subject Minister for Sport, Charles Ramson Jr, is completely on board.
Detailing the Minister's involvement, Hutson told this publication, "He, so far, is on board with us in hosting this meet. I must say that he is very, very enthusiastic about CARIFTA Games coming to Guyana, and he really and truly wants to play a major role in us putting on a good show for the rest of the world."
Hutson informed that the AAG is, in the meanwhile, working along with the North American, Central American and Caribbean Athletics Association (NACAC) in order to iron out the kinks in anticipation for 2022.
"Most of the subject areas covering the CARIFTA Games have been submitted. There are still a few of them that we have to clear up with NACAC as to how we will go about getting this done.
"We have to bear in mind that they are still the custodians of the meet, but they're asking us to execute the meet on their behalf; so, we're looking at the different budgetary allocations and how the funding (is) coming from them, and the demands that they're making, how do we balance that," Hutson said.
Initially, Guyana was supposed to host the Games in 2021, but this was pushed back because of the coronavirus pandemic. As such, the regional meet for school-age athletes was called off in 2020, and Bermuda, who were supposed to play hosts in 2020, got the 2021 slot.
"It's a work in progress, but we're very optimistic that we'll be ready for it," Hutson has declared.